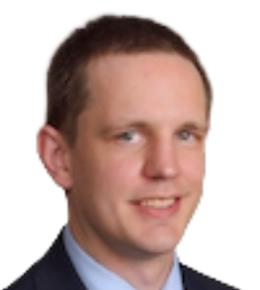 David Sanderson
Assistant Professor, Music Education
MUSIC
Bio:
David N. Sanderson is Assistant Professor of Music Education at the University of South Dakota, where he teaches undergraduate and graduate courses in music education.
---
Teaching Interests:
Music Education Methods, Music Psychology & Learning, Curriculum & Assessment, Music Technology
---
Research Interests:
Music Teacher Professional Development, Technology in Music Education, Rural Music Education
---
Education:
Ph D, Music Education, University of Minnesota, 2017
MM (Master of Music), Music (Music Education), University of Nebraska-Lincoln, 2014
BME (Bachelor of Music Education), Music Education, University of Nebraska-Lincoln, 2009
---
Publications:
Citations listed below are presented in a standardized, modified format for display purposes only. They do not necessarily reflect the preferred style and conventions of the faculty member or discipline.
Sanderson, David N., Buzza, Timothy, Jannings, Christopher, Maure, Bryan, Kim, Kangwon, and Soderberg-Chase, Jonathan. A Survey of Music Teachers' Working Conditions. Edited by Dr. Bruce Gleason. Vol. 15, Iss. 1. Research and Issues in Music Education, 2019.
Sanderson, David. A Case Study of Professional Learning Communities in K-12 Music Education. Digital Dissertations, 2017.
---
Presentations:
Sanderson, David.

A Statewide Study of Music Teacher Turnover from 2014-2019

. Presented at the NAfME National Music Research and Teacher Education Conference, (Remote Conference). (February 2021)
Sanderson, David.

Tools for Digital Music Composition

. Presented at the Nebraska Music Educators Association (NMEA) Conference, Lincoln, NE (Remote Delivery). (October 22, 2020)
Sanderson, David.

Comprehensive Musicianship

. Presented at the South Dakota String Symposium, Rapid City, SD. (February 21, 2020)
Viquez Cordoba, Luis Adolfo, Sanderson, David.

Orchestral Conducting Clinic

. Presented at the 2020 South Dakota Music Educators Association Strings Symposium, Central High School - Rapid City. (February 2020)
Sanderson, David.

Getting Started with Guitar

. Presented at the Iowa Music Educators Association Conference, Ames, IA. (November 23, 2019)
Sanderson, David.

Orchestra Reading Session

. Presented at the South Dakota Music Educators Association Conference, Sioux Falls, SD. (November 2, 2019)
Sanderson, David.

Panel Discussion: The First Years of Teaching

. Presented at the South Dakota Music Educators Association Conference, Sioux Falls, SD. (October 31, 2019)
Viquez Cordoba, Luis Adolfo, Sanderson, David, Galu, Ioana, Kraus, Sonja.

Orchestral Conducting Masterclass and Reading Session with Repertoire for the Public School Program

. Presented at the South Dakota String Teachers Association Annual Conference, Mitchell High School. (February 23, 2019)
Sanderson, David N..

Software Solutions for Digital Music Composition

. Presented at the Iowa Music Educators Association Conference, Ames, IA. (November 17, 2018)
Sanderson, David N..

Scaffolding Vernacular Music Learning in Class Guitar

. Presented at the National Music Educators Conference, Dallas, TX. (November 13, 2018)
Sanderson, David N..

Getting Started with Guitar and Ukulele in Music Class

. Presented at the South Dakota Music Educators Association Conference, Rapid City, SD. (October 25, 2018)
Sanderson, David, Viquez Cordoba, Luis Adolfo.

Common unhelpful conducting tendencies and how to fix them

. Presented at the South Dakota String Teachers Conference, Rapid City, SD. (February 23, 2018)
Sanderson, David N..

Technology for Teaching Music Composition

. Presented at the South Dakota Music Educators Association Conference, Sioux Falls, SD. (October 26, 2017)