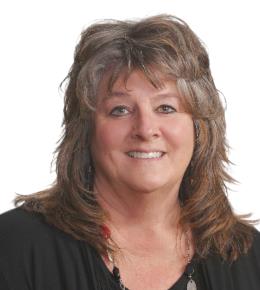 Dawn Warren
Academic Program Site Director
NURSING
Bio:
I have been a nurse educator for over 25 years. I completed the Ed.D in 2014. My specialty areas are emergency and critical care.
---
Teaching Interests:
Nursing, especially cardiac, critical care, and emergency nursing<br>
---
Research Interests:
How nursing students learn best, and predictors for success in nursing school, as well as how employment affects nursing student success
---
Education:
EDD, Educational Administration, University of South Dakota, 2014
MS, Nursing Education, South DAkota State University, 2000
---
Licensures and Certifications:
Certified Nurse Educator, National League for Nursing
Certified Advanced Cardiac Life Support educator, AHA and RCRH
Registered Nurse, South Dakota Board of Nursing
---
Grants:
The LifePak-20 Defibrillator for High Fidelity Simulations in Nursing Education, Health Affairs Medical Informatics Committee (HAMIC). (2020 - Present)
Enhancing Faculty Teaching and Learning via Nurse Tim webinars, FAC Committee- USD Nursing. Grant Role: Other. (2015 - 2016)
---
Publications:
Citations listed below are presented in a standardized, modified format for display purposes only. They do not necessarily reflect the preferred style and conventions of the faculty member or discipline.
Warren, Dawn R.. USD Department of Nursing in RC Implements Interprofessional Simulation. In

S.D. Healthcare Workforce Newsletter, Sept. 2017

..
Warren, Dawn. "Interpretation and Management of Basic Dysrhythmias", and "Care of the Patient Expreriencing Shock or Heart Failure. In

Essentials of Critical Care Nursing

, edited by Barbara Price. Upper Saddle River, NJ: Pearson- Prentice Hall Nursing, 2011.
---
Awards and Honors:
25 Years of Service Honor, USD School of Health Sciences, 2021
Excellence in Teaching award, by students, USD Dept of Nursing- annual excellence awards, 2020
Nurse Educator of the Year award, SDNA, 2018
Nurse of the Year, South Dakota Nurses Association, 2015
Excellence in Caring, USD Department of Nursing, 2015
USD Honor Society of Nursing, USD, 2015
Awarded the Harry Dykstra Memorial Scholarship, USD- EDAD division, 2013
South Dakota Nurses Foundation scholarship winner, South Dakota Nurses Foundation- South Dakota Nurses Association, 2013
Rookie of the Year, South Dakota Nurses Association, 2013
Nominated (did not win) for the 2013 School of Health Sciences Outstanding Faculty Award for Distinguished Service, USD School of Health Sciences, 2013
nominated for the SHS Outstanding Faculty Award for Distinguished Service, USD School of Health Sciences, 2013
Excellence in Teaching, USD Department of Nursing, 2011
---
Presentations:
Warren, Dawn.

What Registered Nurses Do and how to become one

. Presented at the SDSM&T Women in Science & Engineering conference, Rapid City, SD. (March 6, 2018)
Warren, Dawn, Gibbon, Lisa.

Submitted Abstract- Title: Bringing Interprofessional Education in a Rural State to New Heights- NOT ACCEPTED

. Presented at the Collaborating Across Borders VI 2017 Conference, Banff, Canada. (February 2017)
Warren, Dawn, Gibbon, Lisa, Johnson, Nicole, Matthew, Simmons, Shaye, Krcil.

"Implementing Interprofessional Education 360 Miles from Campus? ... No Problem!

. Presented at the 2016 International Rural Nursing Conference, Rapid City, SD. (July 2016)
Warren, Dawn, Simmons, Matthew.

"Ethics and Interprofessional Education Simulation: The implementation of a simulation/seminar format to teach the ethics of the nurse/physician relationship with nursing and medical students"

. Presented at the International Meeting on Simulation in Healthcare, San Diego, CA. (January 2016)
Warren, Dawn.

Simulation Champion Team: Strategy for Effective FAculty Involvement

. Presented at the INACLS conference, Atlanta, GA. (June 2015)
Warren, Dawn.

Welcome to 2014! The reality that today's nursing students are usually employed, the relationship employment has on GPA, and methods/strategies to help them succeed

. Presented at the 2014 Nurse Educator Conference in the Rockies, Breckenridge, Colorado. (July 18, 2014)
JohnsonAnderson, Heidi, Warren, Dawn, Ray, Annette, Kleinhesselink, Anne.

Simulation Development Utilizing a User-Friendly Template

. Presented at the CAE Healthcare's Simulation in Rural America, Sioux Falls, SD. (October 10, 2012)
Warren, Dawn, Symes, Julie.

Having Difficulties Dealing with Unprofessional STudent Behavior?? Try This!

. Presented at the 22nd Annual Nurse Educator Conference in the Rockies, Breckenrdige, Colorado. (July 22, 2011)
Warren, Dawn, Symes, Julie.

Just Do It! Increasing the Understadning and use of Evidence-Based Practice in Both Faculty and Students

. Presented at the 22nd Annual Nurse Educators Conference in teh Rockies, Breckenridge, Colo. (July 22, 2011)