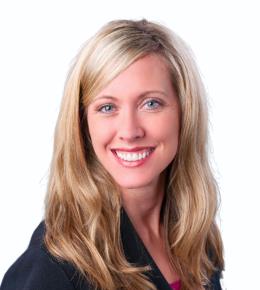 Erin Lehmann
Assistant Professor
EDUCATIONAL ADMINISTRATION
Teaching Interests:
Principal Leadership<br>Supervision and Evaluation<br>Teaching and Learning<br>Assessment and Grading<br>Action Research
---
Research Interests:
Equity Leadership<br>Educational Leadership<br>Assessment and Grading<br>Mentoring/Coaching<br>Instructional Leader focusing on Data<br>Distributed Leadership<br>System Wide Change
---
Education:
EDD, Educational Administration, University of South Dakota, 2015
Educational Specialist, Educational Leadership, University of South Dakota, 2009
MA, Curriculum and Instruction , University of South Dakota, 2001
BS, Elementary Education, University of South Dakota, 2000
---
Licensures and Certifications:
South Dakota Educator Certificate, South Dakota Department of Education
---
Grants:
Increasing Principal Awareness to Help Build an Equitable and Healthy School Climate, Center for Teaching and Learning. Grant Role: Principal.
---
Publications:
Citations listed below are presented in a standardized, modified format for display purposes only. They do not necessarily reflect the preferred style and conventions of the faculty member or discipline.
Lehmann, Erin. Leading Leaders in Rethinking Grading: A Case Study of Implementation of Standards-Based Grading in Educational Leadership, 1-11. Vol. 5, Iss. 3. Fayetteville/North Carolina : Journal of Research Initiatives, 2021.
Bauer, Amanda, Lehmann, Erin, Reed, Kristine, and Zimmermann, Gwen. Secondary School Leaders' Perceptions of Mathematics Curricular Reform: A Phenomenological Study. Edited by Dr. Brian Buckhalter and Dr. Erin Lehmann, 3-27. Vol. 22, Iss. 1. Engelwood, CO: Journal of Mathematics Education Leadership (JMEL), 2021.
Lehmann, Erin. Instructional Leadership in Mathematics Education. In

NCSM Essential Actions

, edited by Paul Gray, Donna Simpson, Jamie Wilber, Rebecca Angus, 1-128. Iss. 1st ed. . Englewood, CO: NCSM, 2019.
Lehmann, Erin. Investigating the relationship of standards-based grades to results of the scholastic math inventory at the middle school level. Edited by Jafeth Sanchez, 1-16. Vol. 6, Iss. Fall/Winter 2018. ICPEL: Education Leadership Review of Doctoral Research, 2018.
---
Presentations:
Lehmann, Erin, Buckhalter, Brian.

Are you ready to submit or review an article for the NCSM Journal?

. Presented at the 53rd NCSM Annual Conference, virtual. (September 19, 2021)
Lehmann, Erin, Zimmermann, Gwen, Trakas, Denise.

NCSM Essential Actions for Site-based Leaders

. Presented at the NCSM Virtual Pre-Conference, Virtual. (September 19, 2021)
Conaway, Chad, De Jong, David, Lehmann, Erin, Grundmeyer, Trent.

Class Size: Perceptions of K-3 Teachers, Principals, and Superintendents in South Dakota

. Presented at the International Council of Professors of Educational Leadership (ICPEL) Conference, Virtual. (August 5, 2021)
Lehmann, Erin, Bauer, Amanda.

Curricular Reform in Schools: Secondary Leaders' Perceptions

. Presented at the International Council of Professors of Educational Leadership (ICPEL) Conference, Virtual. (August 5, 2021)
Lehmann, Erin.

Leading Leaders in Rethinking Grading: Implementation of SBG in Educational Leadership

. Presented at the International Council of Professors of Educational Leadership (ICPEL) Conference, Virtual. (August 5, 2021)
Lehmann, Erin.

Leading Leaders in Rethinking Grading: A Case Study of Implementation of SBG in Educational Leadership

. Presented at the 2021 AERA Annual Meeting, Virtual (due to COVID-19). (April 11, 2021)
Lehmann, Erin.

Networking Night with NCSM: Coaching Corner

. Presented at the Networking Night with NCSML/Coaching Corner, Online. (December 16, 2020)
Lehmann, Erin, De Jong, David, Bowar, Josh.

Teacher to Principal: Internal Succession within a School

. Presented at the International Council of Professors of Educational Leadership (ICPEL) Conference , Virtual (Due to COVID-19). (August 6, 2020)
Steinhoff, Kraig, Lehmann, Erin, De Jong, David.

Transitioning from a Traditional Educational Model to a Competency-Based Educational Model

. Presented at the International Council of Professors of Educational Leadership (ICPEL) Conference , Virtual (Due to COVID-19). (August 6, 2020)