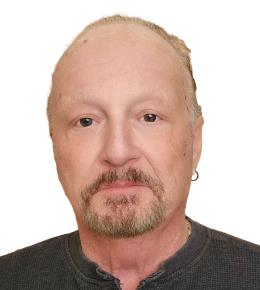 Gerald McGraw
Assistant Professor
BASIC BIOMEDICAL SCIENCES
Bio:
I have been in the medical arena for over 38 years. Initially my career focus was in medical laboratory technology (1972). I graduated from Physician Assistant School with the Air Force in 1978, and practiced medicine full time till 1998. I have residencies in: sports medicine and kinesiology, allergy immunology, emergency medicine, war medicine, and general surgery. My degrees include: a bachelor's degree in medicine (Physician Assistant) from the University of Oklahoma, a masters degree in Physician Assistant Studies from the University of Nebraska; and a masters degree in business from Webster University, and a doctorate degree in Education from the University of South Dakota. I have been a full time instructor at the University of South Dakota since August 2010.
---
Teaching Interests:
My focus has always been in clinical arena. However with my background in healthcare administration, I have begun to enjoy teaching in health management. Additionally, having completed my doctorate in education, my future interests include the classroom environment from an educational theory point of view, particularly the use of multimodality methodologies.
---
Research Interests:
Multimodality in the classroom 1. Why it does not generally occur 2. Methodologies for facilitating its usage in the classroom 3. Whether multimodal methodologies truly improve student outcomes in the highly technical classroom environments
---
Education:
EDD, Doctorate in Education, University of South Dakota, 2014
MBA, Business, Webster University, 2000
MPSA, Physician Assistant Studies, University of Nebraska, 1998
BS, Physician Assistant/ Sprits Medicine, University of Oklahoma, 1979
AD, Medical Laboratory Technology, Communicty College of USAF, 1972
---
Publications:
Citations listed below are presented in a standardized, modified format for display purposes only. They do not necessarily reflect the preferred style and conventions of the faculty member or discipline.
McGraw, Gerald M.. Multimodality in the Higher Learning classroom. In

Human Anatomy & Physiology Society, Vol 20, Issue 1, Dec 2015

..