Joseph Kantenbacher Ph.D.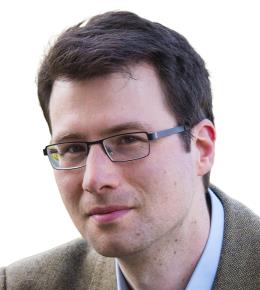 Joseph Kantenbacher
Assistant Professor
SUSTAINABILITY & ENVIRONMENT
Research Interests:
Energy, climate change, sustainable consumption, happiness and well-being
---
Education:
Ph D, Energy and Resources, University of California, Berkeley, 2015
MS, Energy and Resources, University of California, Berkeley, 2009
BS, Natural Resources and Environmental Science, Purdue University, 2005
---
Publications:
Citations listed below are presented in a standardized, modified format for display purposes only. They do not necessarily reflect the preferred style and conventions of the faculty member or discipline.
Miniard, D, Kantenbacher, Joe, and Attari, S Z.. Shared vision for a decarbonized future energy system in the United States., 7108-7114. Vol. 117, Iss. 13. Proceedings of the National Academy of Sciences of the United States of America, 2020. (DOI: 10.1073/pnas.1920558117)
Howarth, Candice, Kantenbacher, Joe, Guida, Kristen, Roberts, Tom, and Rohse, Mel. Improving resilience to hot weather in the UK: The role of communication, behaviour and social insights in policy interventions, 258-261. Vol. 94. ENVIRONMENTAL SCIENCE & POLICY, 2019. (DOI: 10.1016/j.envsci.2019.01.008)
Font, Xavier, Bonilla-Priego, Maria J., and Kantenbacher, Joe. Trade associations as corporate social responsibility actors: an institutional theory analysis of animal welfare in tourism, 118-138. Vol. 27, Iss. 1. JOURNAL OF SUSTAINABLE TOURISM, 2019. (DOI: 10.1080/09669582.2018.1538231)
Hanna, Paul, Kantenbacher, Joe, Cohen, Scott, and Gossling, Stefan. Role model advocacy for sustainable transport, 373-382. Vol. 61. TRANSPORTATION RESEARCH PART D-TRANSPORT AND ENVIRONMENT, 2018. (DOI: 10.1016/j.trd.2017.07.028)
Kantenbacher, Joseph, and Attari, Shahzeen Z.. Better rules for judging joules: Exploring how experts make decisions about household energy use. Energy Research and Social Science.