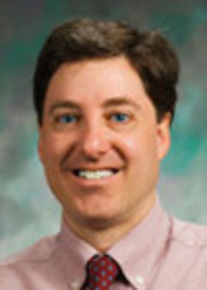 Joe Vitt
Associate Professor
CHEMISTRY
Education:
Ph D, Analytical Chemistry, Iowa State University, 1991
BS, Chemistry, Saint John's University, 1987
---
Publications:
Citations listed below are presented in a standardized, modified format for display purposes only. They do not necessarily reflect the preferred style and conventions of the faculty member or discipline.
Vitt, Joe. Troubleshooting 101: An Instrumental Analysis Experiment, 1660-1662. Vol. 85. Journal of Chemical Education, 2008.
Vitt, Joe. Using a Demonstration for an End of Course Review, 14-17. Vol. 36, Iss. 3. Journal of College Science Teaching, 2006.
Vitt, Joe, Ma, Ling, and Johnson, Dennis C.. Rotating Ring-Disk Study of the Oscillating Electrochemical Reaction of Iodide at Gold, 70-73. Vol. 492. Journal of Electroanalytical Chemistry, 2000.
Ma, Ling, and Vitt, Joe. Current Oscillations During Iodide Oxidation at a Gold Rotating Disk Electrode, 4152-4157. Vol. 146. Journal of the Electrochemical Society, 1999.
---
Awards and Honors:
Belbas-Larson Award Nominee, USD, 2019
Belbas-Larson teaching award nominee, USD, 2013
Belbas-Larson Award for Excellence in Teaching, USD, 2011
Belbas-Larson teaching award nominee, 2010
Belbas-Larson teaching award nominee, 2007
Alpha Chi Sigma Research Award in Analytical Chemistry, Iowa State University, 1991
Glen Arth Outstanding Chemistry Major, Saint John's University, 1986
National Merit Scholar, 1983
Presidential Scholar Finalist, 1983