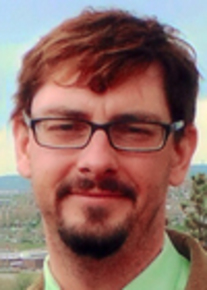 Joshua Houy
Senior Lecturer
POLITICAL SCIENCE
Bio:
Joshua Houy is a lecturer for the Department of Political Science and Criminal Justice at USD. Mr. Houy is a licensed attorney.
---
Teaching Interests:
Criminal Justice, Criminal Law, Criminal Procedure, and Judicial Politics.
---
Research Interests:
Houy's criminal justice research has been published several times in the South Dakota Law Review and he has also been published, as a co-author, in a peer reviewed business journal.
---
Education:
Doctoral candidate, Political Science, USD, 2018
JD, Law, USD, 2006
BA, Political Science, University of South Dakota, 2001
---
Licensures and Certifications:
Digital Accessibility Training, CTL
Law License, State Bar of South Dakota
---
Publications:
Citations listed below are presented in a standardized, modified format for display purposes only. They do not necessarily reflect the preferred style and conventions of the faculty member or discipline.
Haivela, Robert, Houy, Joshua D., and Baron Houy, Sarah. A Collection of Interesting South Dakota Trials, 22. Vol. 57, Iss. 2. Vermillion: South Dakota Law Review, 2012.
Schallenkamp, Ken, DeBeaumont, Ron, and Houy, Joshua. Should obesity be a protected class? Is legal protection necessary?, 251-259. Vol. 24, Iss. 4. New York, NY: Employee Responsibilities and Rights Journal, 2012. (DOI: 10.1007/s10672-012-9197-3)
---
Awards and Honors:
University Center Award, University Center - Rapid City, 2015
Editor-in-Chief, South Dakota Law Review, University of South Dakota, 2005
---
Presentations:
Houy, Josh.

American Indians and criminal justice - a perspective from South Dakota

. Presented at the LSU's Native American Student Association meeting, Online. (September 22, 2020)
Houy, Josh.

Lakota, "Indigenous Peacemaking," 11 - 11:50 a.m., Jonas Hall Room 106 · Mr. Joshua Houy, "The Destruction of the Indian Justice system, the Indian Commerce Clause, Colonialism and the Impact of the War on Drugs on American Indians,"

. Presented at the American Indian Awareness Week, bhsu. (April 5, 2017)
Houy, Josh.

A history of racial disparities in the American criminal justice system

. Presented at the Black Hills State University at Rapid City Speaker Series , Black Hills State University at Rapid City. (March 2017)
Houy, Josh. Presented at the Panel Discussion. (February 8, 2016)