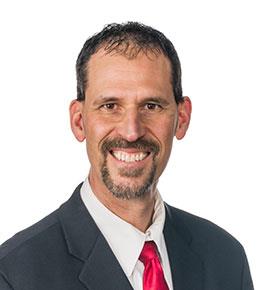 Kory Zimney
Prog Director, PhD HS
PHYSICAL THERAPY
Bio:
Kory Zimney, PT, DPT, PhD is an Associate Professor at the University of South Dakota in the School of Health Sciences Physical Therapy Department. He received his Master of Physical Therapy from the University of North Dakota in 1994. He completed his post-professional Doctor of Physical Therapy from Des Moines University in 2010. His PhD in Physical Therapy was completed from Nova Southeastern University in 2020. Dr. Zimney is part of the Brain and Behavioral Research Center at the University of South Dakota and the Therapeutic Neuroscience Research Group conducting research specifically in the areas of pain neuroscience education and therapeutic alliance. He also provides teaching instruction as a Senior Faculty member with Evidence in Motion.
---
Teaching Interests:
Evidence Based Practice, Pain Neuroscience, Orthopedics (spine), Health Care Management/Leadership
---
Research Interests:
Pain neuroscience education, Therapeutic alliance, body representation/schema
---
Education:
Ph D, Physical Therapy, Nova Southeastern University, 2020
Post Professional Doctorate of Physical Therapy (DPT), Physical Therapy, Des Moines University, 2010
MS, Physical Therapy, University Of North Dakota, 1994
BS, Physical Therapy, University Of North Dakota, 1993
---
Licensures and Certifications:
Certification in Applied Functional Science, Gray Institute
Certified Spinal Manual Therapist, International Spine and Pain Institute
APTA Advanced Credentialed Clinical Instructor, APTA
APTA Credentialed Clinical Instructor, APTA
Iowa PT License, IA PT/OT Board of Examiners
South Dakota PT Licensure, South Dakota Board of Medical and Osteopathic Examiners
---
Research:
Single Subject Examination of Brain Activity of a Patient with Complex Regional Pain Syndrome before and after Neuroscience Education, School of Health Sciences Research Seed Grant, (2014 - 2016)
---
Grants:
Diversity and Inclusiveness: An Interprofessional Cultural Encounter, USD SHS Diversity, Inclusivity and Cultural Awareness (DICA) Committee. Grant Role: Co-Principal. (2018 - 2018)
MRI: Acquisition of Transcranial Magnetic Stimulation Instrumentation to Advance Understanding of the Brain, National Science Foundation. Grant Role: Supporting. (2017 - 2018)
Correlation of Trust and Outcomes following Physical Therapy for Chronic Low Back Pain, Iowa Physical Therapy Foundation. (2017 - Present)
Use of Video Eyewear to Promote Self-awareness and Reflective Perspective-taking Following Patient Care Learning Scenarios, USD Health Affairs Medical Informatics Committee. (2015)
---
Publications:
Citations listed below are presented in a standardized, modified format for display purposes only. They do not necessarily reflect the preferred style and conventions of the faculty member or discipline.
Zimney, Kory, Ness, Brandon M., Chaput, Meredith, and Lucas, Kathryn. A Multi-Systems Approach to Human Movement after ACL Reconstruction: The Nervous System., 47_59. Vol. 17, Iss. 1. IJSPT, 2022.
O'Neill, Matt, Louw, Adriaan, Podalak, Jessie, Maiers, Nicholas, Cox, Terry, and Zimney, Kory. A Case-Series of Dry Needling as an Immediate Sensory Integration Intervention. Journal of Manual & Manipulative Therapy, 2021.
Helms, Jeb T., Mayhew, Thomas P., and Zimney, Kory. The Effectiveness of Active Learning Approaches in a Pain Education Curriculum within a Physical Therapy Program, 218-226. Vol. 35, Iss. 3. JOPTE, 2021. (DOI: doi: 10.1097/JTE.0000000000000191)
Zimney, Kory, Horning, Molly, Laycock, Luke, and Terwilliger, Leslie. Inter-Rater Reliability of Grid Localization Test of Tactile Spatial Localization for the Low Back, 22-27. Vol. 12, Iss. 6. EC Orthopedics, 2021.
Lucas Molitor, Whitney, Naber, Allison, Cleveland, Tracy, Regnerus, Carissa, Zimney, Kory, Wesner, Chelsea, and Kupershmidt, Sabina. Exploring Interprofessional Activities that Address Poverty, Social Determinants of Health, Homelessness, and Chronic Pain, 1-14. Vol. 4, Iss. 2. Health, Interprofessional Practice, and Education, 2021.
Lucas Molitor, Whitney, Naber, Allison, Cleveland, Tracy, Regnerus, Carissa, Wesner, Chelsea, Zimney, Kory, and Kupershmidt, Sabina. Designing and Implementing Interprofessional Education Experiences Responsive to Critical Healthcare Issues. Journal of Interprofessional Care, 2021.
Louw, Adriaan, Sluka, Kathleen A., Nijs, Jo, Courtney, Carol A., and Zimney, Kory. Revisiting the Provision of Pain Neuroscience Education: An Adjunct Intervention for Patients, but a Primary Focus for Clinician Education, 57-59. Vol. 51, Iss. 2. Journal of Orthopedic & Sports Physical Therapy, 2021. (DOI: doi:10.2519/jospt.2021.9804)
Naber, Allison, Adamson, Amanda J., Berg-Poppe, Patti, Ikiugu, Moses, Tao, Hanz, and Zimney, Kory. Using Embedded Encounters to Promote Cultural Humility in Occupational Therapy and Physical Therapy Education. Vol. 5, Iss. 1. Journal of Occupational Therapy Education, 2021. (DOI: https://doi.org/10.26681/jote.2021.050113)
Louw, Adriaan, Goldrick, Steve, Bernstetter, Andrew, Van Gelder, Leonard H., Parr, Aaron, Zimney, Kory, and Cox, Terry. Evaluation is Treatment for Low Back Pain. Edited by Jean-Michel Brismee, 4-13. Vol. 29, Iss. 1. Journal of Manual & Manipulative Therapy, 2021. (DOI: 10.1080/10669817.2020.1730056)
Ness, Brandon, Zimney, Kory, Schweinle, William, and Cleland, Joshua A.. DUAL-TASK ASSESSMENT IMPLICATIONS FOR ANTERIOR CRUCIATE LIGAMENT INJURY: A SYSTEMATIC REVIEW, 840-855. Vol. 15, Iss. 6. International Journal of Sports Physical Therapy, 2020. (DOI: 10.26603/ijspt20200840)
Ness, Brandon, Albright, Jon, Ehlers, Barry, Glasoe, Taylor, Selby, Shanna, Zimney, Kory, and Kernozek, Thomas. The influence of center line width during the crossover hop test., 63-69. Vol. 46. Physical Therapy in Sport, 2020.
Louw, Adriaan, Landrus, Regina, Pololak, Jessie, Benz, Patricia, DeLorenzo, Jen, Davis, Christine, Rogers, Alison, Cooper, Kathy, Louw, Colleen, Zimney, Kory, Puentedura, Emilio J., and Landers, Merrill. Behavior Change Following Pain Neuroscience Education in Middle Schools: A Public Health Trial, 4505. Vol. 17, Iss. 12. International Journal Environmental Research and Public Health, 2020.
Louw, Adriaan, Schmieder, Angela, Peppin, Elizabeth, Farrell, Kevin, Zimney, Kory, and Maiers, Nicholas. Can a Pain Neuroscience Education Lecture Alter Treatment Choices for Chronic Pain in Physician Assistant Students?, 1-5. Vol. 3, Iss. 2. Psychological Disorders and Research, 2020. (DOI: 10.31487/j.PDR.2020.02.02)
Ness, Brandon, Zimney, Kory, Kernozek, Tom, Schweinle, William, and Schweinle, Amy. Incorporating a Duel-Task Assessment Protocol with Functional Hop Testing, 407-420. Vol. 15, Iss. 3. International Journal Sports Physical Therapy, 2020.
Zimney, Kory, Dendinger, Gina, Engel, Macey, and Mitzel, Jordan. Comparison of reliability and efficiency of two modified two-point discrimination tests and two-point estimation tactile acuity test. Physiotherapy Theory and Practice, 2020. (DOI: 10.1080/09593985.2020.1719563)
Louw, Adriaan, Puentedura, Emilio, Schmidt, Stephen, and Zimney, Kory. Integrating Manual Therapy and Pain Neuroscience - Twelve principles for treating the body and the brain. Minneapolis, MN: OPTP, 2019.
Louw, Adriaan, Puentedura, Emilio, Diener, Ina, Zimney, Kory, and Cox, Terry. Pain Neuroscience Education: Which Pain Neuroscience Education Metaphor Worked Best?, a1329. Vol. 75, Iss. 1. South African Journal of Physiotherapy, 2019. (DOI: https://doi.org/10.4102/sajp.v75i1.1329)
Ness, Brandon, Tao, Hanz, Javers, Dustin, Thielsen, Allison, Tvedt, Hans, Whitcher, James, and Zimney, Kory. Development of an upper extremity 'swing count' and performance measures in NCAA Division I volleyball players over a competitive season, 582-591. Vol. 14, Iss. 4. International Journal of Sports Physical Therapy, 2019.
Podolak, Jessie, Louw, Adriaan, Benz, Patricia, Louw, Colleen, and Zimney, Kory. A Randomized Trial of Live versus Video Delivery of Pain Neuroscience Education for Middle School Children, 1-6. Vol. 2, Iss. 2. Psychological Disorders and Research, 2019. (DOI: 10.31487/j.PDR.2019.02.03)
Louw, Adriaan, Pololak, Jessie, Benz, Patricia, Landrus, Regina, DeLorenzo, Jen, Davis, Christine, Rogers, Alison, Cooper, Kathy, Kruse, Anne, Kruse, Brad, and Zimney, Kory. A Randomized Controlled Trial of Different Single Pain Education Sessions in Middle School Students: Immediate Effects, 14-24. Vol. 47. Journal of Physiotherapy Pain Association, 2019.
Louw, Adriaan, Puentedura, Emilio J., Reed, Jordan, Zimney, Kory, Grimm, Derek, and Landers, Merrill. A Controlled Clinical Trial of Preoperative Pain Neuroscience Education for Patients About to Undergo Total Knee Arthroplasty, 1722-1731. Vol. 30, Iss. 11. Clinical Rehabilitation, 2019.
Louw, Adriaan, Schmidt, Stephen, Zimney, Kory, and Puentedura, Emilio J.. Treat the Patient, Not the Label: A Pain Neuroscience Update, 1-9. Journal of Women's Health Physical Therapy, 2019. (DOI: 10.1097/JWH.0000000000000121)
Louw, Adriaan, Zimney, Kory, Reed, Jordan, Landers, Merrill, and Puentedura, Emilio. Immediate Preoperative Outcomes of Pain Neuroscience Education for Patients Undergoing Total Knee Arthroplasty: a case series., 1-11. Vol. epub ahead of print. Physiotherapy Theory and Practice, 2018. (DOI: 10.1080/09593985.2018.1455120)
Louw, Adriaan, Podolak, Jessie, Zimney, Kory, Schmidt, Steve, and Puentedura, Emilio J.. Can Pain Beliefs Change in Middle School Students? A Study of the Effectiveness of Pain Neuroscience Education, 542-550. Vol. 34, Iss. 7. Physiotherapy Theory and Practice, 2018. (DOI: 10.1080/09593985.2017.1423142)
Ness, Brandon, Sudhagoni, Ramu, Tao, Hanz, Full, Olivia, Seehafer, Lucas, Walder, Chelsie, and Zimney, Kory. The reliability of a novel heel-rise test versus goniometry to assess plantarflexion range of motion., 19-27. Vol. 13, Iss. 1. Int J Sports Phys Ther, 2018.
Ness, Brandon, Zimney, Kory, and Schweinle, William. Analysis of gauntlet test performance and injury risk in intercollegiate Division I female soccer players: a retrospective study, 536-543. Vol. 26, Iss. 6. Journal of Sport Rehabilitation, 2017.
Louw, Adriaan, Puentedura, Emilio, Zimney, Kory, Cox, Terry, and Rico, Debra. The Clinical Implementation of Pain Neuroscience Education: A Survey Study, 869-879. Vol. 33, Iss. 11. Physiotherapy Theory and Practice, 2017. (DOI: 10.1080/09593985.2017.1359870)
Zimney, Kory, Wassinger, Craig A., Goranson, James, Kingsbury, Tarkington, Kuhn, Taylor, and Morgan, Sarah. The reliability of card-based and tablet-based left/right judgment measurements.. Musculoskeletal Science and Practice, 2017.
Louw, Adriaan, Zimney, Kory, Johnson, Eldon A., Kraemer, Chris, Fesler, Justin, and Burcham, Tyler. De-educate to re-educate: aging and low back pain, 1-9. Aging Clinical and Experimental Research, 2017.
Fercho, Kelene A., Baugh, Lee A., Louw, Adriaan, and Zimney, Kory. Pain neuroscience education effect on pain matrix processing in an individual with complex regional pain syndrome: a single-subject research design. Edited by Meeus, Mira; Lundberg, Mari, e583. Vol. 2, Iss. 1. Pain Reports, 2017. (DOI: 10.1097/PR9.0000000000000583)
Louw, Adriaan, Zimney, Kory, and Landers, Merrill. Assessing posture in the individual with fibromyalgia, what's the value?, 15-23. Vol. Winter 2017, Iss. 42. Pain and Rehabilitation: The Journal of the Physiotherapy Pain Association, 2017.
Louw, Adriaan, Diener, Ina, Landers, Merrill R., Zimney, Kory, and Puentedura, Emilio J.. Three-year follow-up of an RCT comparing preoprative neuroscience education for patients undergoing surgery for lumbar radiculopathy, 298-298. Vol. 2, Iss. 4. International Journal of Spine Surgery, 2016.
Louw, Adriaan, Zimney, Kory, Landers, Merrill, Luttrell, Mark, Clair, Bob, and Mills, Joshua. A Randomised Controlled Trial of "Clockwise" Ultrasound for Low Back Pain, 7. Vol. 72, Iss. 1. South African Journal of Physiotherapy, 2016.
Louw, Adriaan, Puentedura, Emilio "Louie" J., and Zimney, Kory. Teaching patients about pain: It works, but what should we call it?, 328-331. Vol. 32, Iss. 5. Physiotherapy Theory and Practice, 2016. (DOI: 10.1080/09593985.2016.1194669)
Louw, Adriaan, Zimney, Kory, and Puentedura, Emilio. Retention of pain neuroscience knowledge: a multi-centre trial. Edited by Professor Leigh Hale, 93-98. Vol. 44, Iss. 2. New Zealand Journal of Physiotherapy, 2016. (DOI: DOI: 10.15619/NZJP/44.2.05)
Louw, Adriaan, Zimney, Kory, O'Hotto, Chrsitine, and Hilton, Sandra. The clinical application of teaching people about pain. Physiotherapy Theory and Practice, 2016. (DOI: http://dx.doi.org/10.1080/09593985.2016.1194652)
Louw, Adriaan, Zimney, Kory, Puentedura, Emilio J., and Diener, Ina. The efficacy of pain neuroscience education on musculoskeletal pain: A systematic review of the literature. Vol. 32, Iss. 5. Physiotherapy Theory and Practice, 2016. (DOI: http://dx.doi.org/10.1080/09593985.2016.1194646)
Louw, Adriaan, Puentedura, Emilio J., Zimney, Kory, and Schmidt, Stephen. Know Pain, Know Gain? A Perspective on Pain Neuroscience Education in Physical Therapy, 131-134. Vol. 46, Iss. 3. Journal of Orthopedic and Sports Physical Therapay, 2016. (DOI: doi:10.2519/jospt.2016.0602)
Louw, Adriaan, Puentedura, Emilio J., and Zimney, Kory. A Clinical Contrast: Physical Therapists with Low Back Pain Treating Patients with Low Back Pain, 562-567. Vol. 31, Iss. 8. Physiotherapy and Practice, 2015. (DOI: 10.3109/09593985.2015.1062944)
Louw, Adriaan, Zimney, Kory, and Louw, Colleen. Why Are My Nerves So Sensitive?, 82. Story City, IA: International Spine and Pain Institute, 2014.
Zimney, Kory. Moving Past the Normalization Heuristic to Unravel the Mystery of Pain, 2. Vol. 1, Iss. 4. Phys Med Rehabil Int, 2014.
Zimney, Kory, Louw, Adriaan, and Puentedura, Emilio J.. Use of Therapeutic Neuroscience Education to address Psychosocial Factors Associated with Acute Low Back Pain: A Case Report, 202-209. Vol. 30, Iss. 3. Physiotherapy Theory and Practice, 2014. (DOI: 10.3109/09593985.2013.856508)
Hartstein, Aaron, Berg-Poppe, Patti, Margaret, Verkuyl, Yockey, Jean, and Zimney, Kory. Virtual reality instructional design in orthopedic physical therapy education: a mixed-methods usability test. Simulation and Gaming.
Zimney, Kory, Louw, Adriaan, and Johnson, Julie. Effects of Pain Neuroscience Education on Physician Assistant Students Understanding of Pain and Attitudes and Beliefs about Pain. South Dakota Medical Journal.
Louw, Adriaan, Farrell, Kevin, Zimney, Kory, Feller, Kyle, Jones, Carly, Martin, Bailey, Rettenmeier, Meghan, Theisen, Megan, and Wedeking, David. Pain and Decreased Range of Motion in Knees and Shoulders: A Brief Sensory Remapping Intervention, 20-30. Iss. 43 (Summer 2017). Pain and Rehabilitation.
Louw, Adriaan, Zimney, Kory, Cox, Terry, O'Hotto, Chris, and Wassinger, Craig. The Experiences and Beliefs of Patients with Complex Regional Pain Syndrome: An Exploratory Survey Study, 1-15. Vol. 0, Iss. 0. Chronic Illness. (DOI: 10.1177/1742395317709329)
---
Awards and Honors:
Outstanding Service Award, Federation of State Boards of Physical Therapy, 2017
USD School of Health Sciences Faculty Research Achievement, USD School of Health Sciences, 2017
The Harry E. Settles Contributor of the Year Award, USD Physical Therapy Program, 2013
---
Presentations:
Hartstein, Aaron, Berg-Poppe, Patti, Verkuyl, Margaret, Yockey, Jean, Zimney, Kory.

Virtual Reality in Physical Therapy Education: A RCT Comparing Virtual Reality and Standardized Patient Experiences

. Presented at the 2021 Educational Leadership Conference, Atlanta, Georgia. (October 23, 2021)
Harrington, Shana E., Alappattuu, Meryl, , Hoeger Bement, Marie, Wassinger, Craig, Sluka, Kathleen A., Zimney, Kory.

21st Century Pain Education - Implementing Recommended Core Competencies into Physical Therapist Education

. Presented at the Combined Sections Meeting, Virtual. (February 2021)
Zimney, Kory, Maloney-Hills, Cathy.

Diving into the Pain Revolution - Land Therapy, Aquatic Therapy or Both?

. Presented at the Combined Sections Meeting, Virtual. (February 2021)
Louw, Adriaan, Zimney, Kory, Schmidt, Steve, Podolak, Jessie.

Graded Motor Imagery 101: What every clinician should know and do

. Presented at the Combined Sections Meeting, Virtual. (February 2021)
Lucas Molitor, Whitney, Naber, Allison, Kupershmidt, Sabina, Cleveland, Tracy, Regnerus, Carissa, Wesner, Chelsea, Zimney, Kory.

Designing and Implementing Interprofessional Education Experiences Responsive to Critical Healthcare Issues

. Presented at the Nexus Summit 2020. (August 13, 2020)
Wassinger, Craig, McGrath, Jennifer, Clayton, Ansel, Bourassa, Michael D., King, Patricia M., Zimney, Kory.

Consensus No More! Proposed Addendum to the ASSET Consensus Guidelines for Anterior Capsulolabral Repair and Rotator Cuff Repair

. Presented at the 26th Annual ASSET Meeting, Chicago, IL. (October 11, 2019)
Tao, Hanz, Ness, Brandon, Zimney, Kory.

Use of a novel, individualized running journal to guide return to competition in collegiate runners with running-related injuries: a case series

. Presented at the Third World Congress of Sports Physical Therapy, Vancouver, BC, Canada. (October 4, 2019)
Ness, Brandon, Tao, Hanz, Zimney, Kory, Javers, Dustin, Thielsen, Allison, Whitcher, James.

'Hit count' and upper extremity performance measures in NCAA Division I volleyball players

. Presented at the 2019 Combined Sections Meeting, Washington, DC. (January 26, 2019)
Tao, Hanz, Ness, Brandon, Zimney, Kory, Lentz, Trevor, Christopherson, Zachary, Matheson, J.W., Gist, Mason.

The Athlete in Pain: Moving Beyond the Tissues to the Person

. Presented at the 2019 Combined Sections Meeting, Washington, DC. (January 25, 2019)
McGrath, Jennifer, Clayton, Ansel, Wassinger, Craig, Zimney, Kory, King, Patricia, Bourassa, Michael.

Utilization of Graded Motor Imagery, Contralateral Strength Training and Aerobic Exercise in Patients with Immobilized Extremities

. Presented at the American Academy of Orthopaedic Manual Physical Therapist Annual Meeting, Reno, NV. (November 2018)
Zimney, Kory.

Pain Neuroscience Education - Helping patients understand why they hurt

. Presented at the 2018 CBBRe Research Symposium, Muenster University Center. (August 9, 2018)
Zimney, Kory, Louw, Adriaan, Johnson, Julie, Peppers, Susan, Farrell, Kevin.

Effects of Pain Neuroscience Education on Physician Assistant Students Understanding of Pain and Attitudes and Beliefs about Pain

. Presented at the Eastern South Dakota Research Symposium, Sioux Falls, SD. (May 30, 2018)
Ness, Brandon, Sudhagoni, Ramu, Tao, Hanz, Zimney, Kory, Full, Olivia, Seehafer, Lucas, Walder, Chelsie.

The reliability of a novel heel rise test versus goniometry to assess plantarflexion range of motion

. Presented at the Combined Sections Meeting 2018, New Orleans, LA. (February 2018)
MacCabe, Angela, Ekstrom, Richard, Bloom, Steven, Tobin, Kelsey, Zimney, Kory.

The ratio of muscle strength between external/internal rotation and flexion/extension of the shoulder measured with a Cybex isokinetic unit compared to a 10-repetition maximum using a pulley system

. Presented at the Combined Sections Meeting, San Antonio, TX. (February 17, 2017)
Louw, Adriaan, Zimney, Kory, Schmidt, Steve.

Words That Harm and Words That Heal in the Front Office

. Presented at the Combined Sections Meeting, San Antonio, TX. (February 17, 2017)
Zimney, Kory, Ness, Brandon, Laufmann, Spencer, Muehler, Melissa, Sarringar, Tyler.

Reliability and Norms of Pressure Pain Threshold Testing in Healthy Subjects Lateral Wrist Extensor Muscles

. Presented at the Combined Sections Meeting, San Antonio, TX. (February 16, 2017)
Zimney, Kory, Schmidt, Steve.

Graded Motor Imagery

. Presented at the ISPI Clinical Conference, Minneapolis, MN. (June 24, 2016)
Ness, Brandon, Zimney, Kory, Schweinle, William.

Gauntlet Test Performance and Injury Risk in Collegiate Female Soccer Players

. Presented at the XXV International Conference of Sport Rehabilitation and Traumatology. Football Medicine Strategies: Return to Play, London, United Kingdom. (April 9, 2016)
Zimney, Kory, Jordre, Becca, Inglis, Lisa, Peterson, Alexandria, Way, Adam, Richey, Jillissa, Ebke, Whitney.

Utilization of Sensory Discrimination Training for Improving Balance and Function in an Older Adult: A Case Report

. Presented at the Combined Sections Meeting, Anaheim, CA. (February 18, 2016)
Zimney, Kory.

Pain is Not a Thing: Moving Your Patient Through a Pain Experience with Therapeutic Neuroscience Education

. Presented at the National Student Conclave, Omaha, NE. (October 23, 2015)
Karges, Joy, Berg-Poppe, Patti, Gilkerson, Susan, Webster, Kendra, Nissen, Ranelle, Zimney, Kory.

Examining Relationships Between Physical Therapist and Occupational Therapy Students' Belongingness and Perceived Competence in the Clinic Using the Ascent to Competence Scale

. Presented at the 2015 Combined Sections Meeting of the American Physical Therapy Association, Indianapolis IN. (February 6, 2015)
Zimney, Kory, Puentedura, Louis.

Neuroscience of Neurodynamics

. Presented at the ISPI Clinical Conference, Minneapolis, MN. (June 21, 2014)
Zimney, Kory.

Use of Therapeutic Neuroscience Education to Address Psychosocial Factors Associated with Acute Low Back Pain: A Case Report

. Presented at the NEXT Conference, Charlotte, NC. (June 2014)
Zimney, Kory, Ekstrom, Richard, Byrnes, Eric, Hill, Jessica, Sousek, Zac.

The Effects of Ischemic Compression and Massage on Pain Pressure Threshold in subjects with Muscle Trigger Points in the Shoulder Girdle

. Presented at the SHS Research Day, Vermillion, SD. (March 28, 2014)
Zimney, Kory.

The Neuroscience of Pain

. Presented at the Interprofessional Health Symposium: Know Pain or No Gain, Dubuque, IA. (February 15, 2014)
Zimney, Kory, Louw, Adriaan.

Successfully Treating CRPS: A Clinical Application Course

. Presented at the Combined Sections Meeting, Las Vegas, NV. (February 3, 2014)