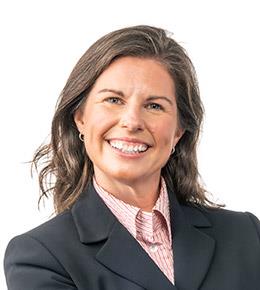 Laura Kruger
Instructor
KINESIOLOGY AND SPORT MANAGEMENT (KSM)
Bio:
Driven and energetic with experience in teaching, implementing, evaluating, and coordinating projects in health, wellness, sport, fitness, and higher education. Strong ability to multitask and collaborate.
---
Teaching Interests:
Health, Wellness, Sport, Psychology, Fitness, Education
---
Research Interests:
Health education and promotion, wellness, stress, mental performance, mindfulness, and leadership
---
Education:
M.Ed, Health Education and Promotion, Kent State University, 2006
BS, Health Education (K-12), Ashland University, 2004
---
Licensures and Certifications:
American Red Cross Instructor, American Red Cross
Certified Health Education Specialist, National Commission for Health Education Credentialing, Inc.
Licensed Educator, Health Education (K-12), State Of Ohio
Certified Intrinsic Health and Wellness Coach, Totally Coached, Inc.
---
Awards and Honors:
"Community Service Organization of the Year" award nomination, University of South Dakota Student Services: Young Professionals of Exercise and Sport, 2019
"Excellence in Teaching", School of Education, 2019
"Outstanding Advisor of the Year" award nomination, University of South Dakota Student Services: Young Professionals of Exercise and Sport, 2019
Teaching in Excellence Nomination, University of South Dakota, 2017
Ashland University Alumni SOAR Vocation Exploration, Ashland University, 2015
Building Healthy Academic Communities, Ohio Statehouse, 2014
Leadership Development Academy, Ashland University, 2010
Masters Student Leadership and Service Award, Kent State University, 2006