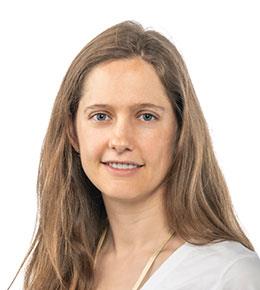 Louisa Roberts
Assistant Professor
ANTHROPOLOGY & SOCIOLOGY
Bio:
Dr. Roberts studies trends in the attitudes and behavior of everyday people living around the world, and the role of cultural globalization in shaping those trends. She is currently working on projects on: (1) the partial globalization of the acceptance of homosexuality in public opinion and national law, (2) change over time in worldwide religiosity, (3) the role of individualism in structuring attitudes across different societies, and (4) globalizing influences on the acceptance of intimate partner violence in Africa, Asia, and Latin America. Dr. Roberts is also involved with a project on the legal response to the Rwandan genocide and has co-authored a book with Cambridge University Press on the historic use and evolution of anti-Semitic rhetoric in West European politics.
---
Teaching Interests:
Global Sociology, Statistical Research Methods, Medical Sociology, Courtship and Marriage, Introduction to Sociology
---
Research Interests:
Globalization of Culture and Ideas, Global Gay Rights, Trends in Worldwide Religiosity, Attitudes toward Intimate Partner Violence, Individualism, Anti-Semitism
---
Education:
Ph D, Sociology, Ohio State University, 2017
MA, Social Sciences, University of Chicago, 2008
BA, History and Biology, Wesleyan University, 2002
---
Licensures and Certifications:
Certificate of Completion, Human Research Course (Group 2 Social Behavioral Research Investigators and Key Personnel , 1 - Basic Course), Collaborative Institute Training Initiative (CITI)
Certificate of Completion, Course on Online Teaching and Learning, USD Center for Teaching and Learning
---
Grants:
"Changing Levels of Religiosity, Worldwide", Global Religion Research Initiative. Grant Role: Principal. (2019 - 2019)
Travel Grant, University of Notre Dame's Center for the Study of Religion and Society. Grant Role: Principal. (2019 - 2019)
Course Design Fellowship, Center for Teaching and Learning, University of South Dakota. (2018 - 2018)
---
Publications:
Citations listed below are presented in a standardized, modified format for display purposes only. They do not necessarily reflect the preferred style and conventions of the faculty member or discipline.
Roberts, Louisa L.. "Attitudes toward Gay and Lesbian People Have Grown More Accepting around the World. Why? And What Obstacles Remain?". Vol. Special Feature. The Society Pages, 2019.
Roberts, Louisa L.. "Changing worldwide attitudes toward homosexuality: The influence of global and region-specific cultures, 1981-2012", 114-131. Vol. 80. Social Science Research, 2019.
Roberts, Louisa. "Studying the Globalization of Morality", 5-6. Vol. 9, Iss. 1. Altruism, Morality, and Social Solidarity Forum: The Newsletter of the AMSS Section of the American Sociological Association, 2018.
Roberts, Louisa, and Brustein, William I.. The Socialism of Fools? Leftist Origins on Modern Anti-Semitism. Cambridge: Cambridge University Press, 2015.
---
Awards and Honors:
Outstanding Graduate Student Paper Award, Altruism, Morality and Social Solidarity Section of the American Sociological Association, 2017
Graduate Student Paper Award, Human Rights Section of the American Sociological Association, 2016
Outstanding Doctoral Student Award, Department of Sociology, Ohio State University, 2012
---
Presentations:
Roberts, Louisa.

"Do Modern Social Conditions Cause Secularization? An Analysis of Trends in and Influences on Worldwide Religiosity, 1981-2014" (Cancelled Due to Covid-19)

. Presented at the Annual Conference of the American Sociological Association. (August 11, 2020)
Roberts, Louisa.

"Do Modern Social Conditions Reduce Religiosity, and Do They Do So Universally? An Examination of Trends in and Influences on Worldwide Religiosity, 1981-2014."

.
Roberts, Louisa L..

Is Cultural Globalization Shaping the Ideological Structure of Worldwide Attitudes? The Influence of Individualism as an Organizing Principle, 1994 to 2012

. Presented at the Future of World Society Theory Mini-Conference, New York, NY. (August 9, 2019)
Roberts, Louisa L..

Explaining Changing Levels of Religiosity, Worldwide: What Role for Wealth and Cultural Globalization?

. Presented at the Younger Scholars in the Sociology of Religion Conference, South Bend, Indiana. (April 26, 2019)
Roberts, Louisa.

Global Policy Diffusion via Domestic Public Opinion? The Case of Same-Sex Unions and Anti-Discrimination Policy

. Presented at the American Sociological Association (ASA) Annual Meeting Pre-Conference: The Sociology of International Organizations, Philadelphia, PA. (August 10, 2018)