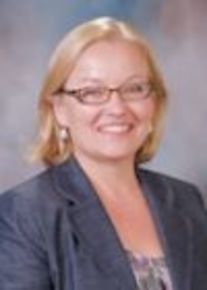 Mary Merrigan
Lecturer
ADDICTION COUNSELING AND PREVENTION
Julian Hall
Phone: (605) 658-5948
Bio:
Mary Merrigan, Ed.D, LAC, MAC, LPC, is an Assistant Professor in the Addiction Counseling and Prevention Department. Dr. Merrigan's clinical experience includes working as a counselor with adults, children, adolescents, and young adults specializing in trauma, addictions, mental health, and co-occurring disorders.
---
Teaching Interests:
Trauma and Addiction, Psychopathology and Addiction, Addictive Family Systems/Counseling, Individual Counseling Practicum, Group Counseling Practicum, Study of Alcohol Use and Abuse, Alcohol and Drug individual Helping Skills, Group Counseling skills for Addiction , Addiction in Diverse Populations,
---
Research Interests:
Trauma and Addiction Psychopathology and Addiction Addictive Family Systems Adverse Childhood Experiences
---
Education:
Ed.D, Educational Administration, The University of South Dakota, 2013
MA, Counseling and Educational Psychology, The University of South Dakota, 1988
BA, Mass Communications, The University of South Dakota, 1979
---
Licensures and Certifications:
Master Addiction Counselor (MAC), NAADAC The Association for Addiction Professionals
Certified Clinical Trauma Professional , International Association of Trauma Professionals
Licensed Addiction Counselor , the South Dakota Board of Addiction and Prevention Professionals
Licensed Professional Counselor, , South Dakota Board of Counselor Examiners
---
Grants:
Integrating Family-Centered and Trauma Informed Care into Practice among Pediatric Healthcare Providers, USD School of Health Sciences. Grant Role: Supporting. (2019 - 2019)
South Dakota Department of Health and the Opioid Abuse Task Force, South Dakota Department of Health. Grant Role: Co-Principal. (2017 - 2017)
Prescription Drug Overdosing: Data -Driven Prevention Initiative (DDPI), Center for Disease Control and Prevention. Grant Role: Supporting. (2017 - Present)
---
Publications:
Citations listed below are presented in a standardized, modified format for display purposes only. They do not necessarily reflect the preferred style and conventions of the faculty member or discipline.
Korkow, John, Sevening, Diane, Zavadil, Francis, and Merrigan, Mary. Addiction Education: The Benefits of NASAC Accreditation The Department of Addiction Studies at the University of South Dakota. Edited by Jessica Gleason, 5. Vol. 5, Iss. 2. Washington, D.C.: NASAC Accreditation Website, 2018.
Berg-Poppe, Patti, AnisAbdellatif, Musheera, Cerny, Shana, LaPlante, Kathy, Merrigan, Mary, and Wesner, Chelsea. Changes in knowledge, beliefs, self-efficacy, and affective commitment to change following trauma-informed care education for pediatric service providers. Psychological Trauma - Theory, Research, Practice, Policy.
Norris, Debra, Korkow, John, Johnson, Marni, Williams, Mandy, and Merrigan, Mary. Pat; the Veteran Case..
---
Presentations:
Merrigan, Mary.

Adverse Childhood Experiences and Resiliency Interface Training

. Presented at the Regional Teacher and Staff Training,, Vermillion,SD. (June 11, 2018)
Cerny, Shana, Merrigan, Mary.

ACEs and Resiliency

.
O'Connor-Merrigan, Mary L., .

Cognitive, Emotional, and Developmental Impact of Family Substance Abuse and Addiction on Children

. Presented at the School of Health Sciences Research Day , USD Medical school. (April 22, 2016)
Merrigan, Mary L..

FACULTY ATTITUDES TOWARD ADDRESSING MENTAL HEALTH CONDITIONS AND SUBSTANCE ABUSE AMONG COLLEGE STUDENTS

. Presented at the NAADAC Annual Confernce , Washington, D.C.. (October 9, 2015)
Merrigan, Mary.

Protocol for Handling a Sexual Assault on Campus

. Presented at the USD Student Services/ Residential life and Greek Life , Vermillion, SD. (September 2008)
Merrigan, Mary.

Recognizing and Responding to Students with Affective and Anxiety Disorders

. Presented at the USD Student Services/ Residential life and Greek Life , Vermillion, SD. (September 2008)
Merrigan, Mary.

Respomding to an Acute Alcohol intoxication and Safety Measure DUring Dakota Day

. Presented at the USD Freshman Health Class, Vermillion, SD. (September 2007)
Merrigan, Mary.

Protocol for Handling a Sexual Assault on Campus

. Presented at the USD Student Services/ Residential life and Greek Life , Vermillion, SD. (September 2007)
Merrigan, Mary.

Protocol for Handling a Sexual Assault on Campus

. Presented at the USD Student Services/ Residential life and Greek Life , Vermillion, SD. (September 2006)
Merrigan, Mary.

Protocol for Handling a Sexual Assault on Campus

. Presented at the USD Student Services/ Residential life and Greek Life , Vermillion, SD. (September 2005)
Merrigan, Mary.

Cannabis Abuse

. Presented at the Vermillion High School, Vermillion, SD. (November 2004)
Merrigan, Mary.

Protocol for Handling a Sexual Assault on Campus

. Presented at the USD Student Services/ Residential life and Greek Life , Vermillion, SD. (September 2004)
Merrigan, Mary.

Recognizing and Responding to Suicidal Ideation in Student

. Presented at the USD Student Services/ Residential life and Greek Life , Vermillion, SD. (September 2004)
Merrigan, Mary.

Protocol for Handling a Sexual Assault on Campus

. Presented at the USD Student Services/ Residential life and Greek Life , Vermillion, SD. (September 2003)
Merrigan, Mary.

Protocol for Handling a Sexual Assault on Campus

. Presented at the USD Student Services/ Residential life and Greek Life , Vermillion, SD. (September 2002)
Merrigan, Mary.

Recognizing and Responding to Suicidal Ideation in Student

. Presented at the USD Student Services/ Residential life and Greek Life , Vermillion, SD. (September 2002)
Merrigan, Mary.

Protocol for Handling a Sexual Assault on Campus

. Presented at the USD Student Services/ Residential life and Greek Life , Vermillion, SD. (September 2000)
Merrigan, Mary.

Recognizing and Responding to Students with Affective and Anxiety Disorders

. Presented at the USD Student Services/ Residential life and Greek Life , Vermillion, SD. (September 2000)
Merrigan, Mary.

Protocol for Handling a Sexual Assault on Campus

. Presented at the USD Student Services/ Residential life and Greek Life , Vermillion, SD. (September 1998)