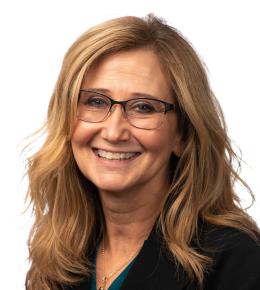 Michelle Baack
Associate Professor
Pediatrics
Research Interests:
The Baack lab is focused on the role of dyslipidemia in the developmental programming of health and disease and establishing novel preventative and therapeutic strategies to improve short-term and long-term outcomesof at-risk infants, including premature infants born to mother with diabetes or obesity during the pregnancy.
---
Education:
MD, Pediatric and Adolescent Medicine, University of South Dakota, 1995
---
Publications:
Citations listed below are presented in a standardized, modified format for display purposes only. They do not necessarily reflect the preferred style and conventions of the faculty member or discipline.
Baack, Michelle, Puumala, Susan, Messier, S E., Pritchett, D K., and Harris, Bill. Daily Enteral DHA Supplementation Alleviates Deficiency in Premature Infants., 423-33. Vol. 51, Iss. 4. Lipids, 2016. (DOI: 10.1007/s11745-016-4130-4)
Baack, Michelle, Puumala, Susan, Messier, S E., Pritchett, D K., and Harris, Bill. What is the relationship between gestational age and docosahexaenoic acid (DHA) and arachidonic acid (ARA) levels?, 5-11. Vol. 100. Prostaglandins, leukotrienes, and essential fatty acids, 2015. (DOI: 10.1016/j.plefa.2015.05.003)