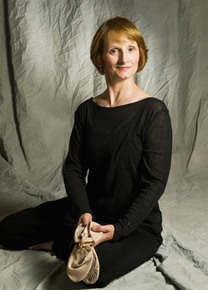 Patricia Downey
Professor
THEATRE
Bio:
I was born and raised in Missouri. I am the Coordinator of Dance Curriculum and Instruction and teach the dance curriculum within the Musical Theatre Program and Dance Minor at the University of South Dakota.
---
Teaching Interests:
Dance, Movement, fitness, habits of mind, liberal education, dual function of content, visible learning, cognitive apprenticeship, choreography, neuroscience of learning, and tensegrity and fascial fitness in the training of dancers.
---
Research Interests:
Script analysis, dance and movement theory, development of intellectual character, and pedagogies supporting the dual function of content as it promotes the development of habits of mind characteristic of life-long, and liberal learning
---
Education:
Ph D, Theatre, University of Missouri, 2013
Certification, Stott Pilates, 2000
MA, Dance, The Ohio State University, 1983
MA, Theatre, Central Missouri State University, 1976
BS, Theatre and Speech, Missouri Western State University, 1975
---
Licensures and Certifications:
Certification: Critical Response Process, Liz Lerman Dance Exchange
---
Grants:
Funding for guest choreographer Chet Walker, Center for Teaching and Learning USD. Grant Role: Principal. (2017 - 2018)
Funding for guest artist Chet Walker, Center for Teaching and Learning USD. (2014 - 2014)
---
Publications:
Citations listed below are presented in a standardized, modified format for display purposes only. They do not necessarily reflect the preferred style and conventions of the faculty member or discipline.
Downey, Patricia. An Exploratory and Descriptive Inquiry into the Relationship between the Goals of General Education and the Disciplinary Content in Acting for Non-majors coourses in Colleges and Universities in the United States...
---
Awards and Honors:
KCACTF Gold Medallion, Kennedy Center American College Theatre Festival Region 5, 2021
Producer Kennedy Center American College Theatre Festival Region V Professional Auditions and Technical Interviews, Kennedy Center American Collage Theatre Festival, 2016
Musical Theatre Intensive 2015, Kennedy Center American College Theater Festival (KCACTF), 2015
Musical Theatre Intensive 2016, Kennedy Center American College Theater Festival (KCACTF), 2015
Belbas Larson Award for Teaching Excellence, Nominated by student, 2014
Chairperson, Council for Undergraduate Research and Creative Scholarship, 2012
Belbas Larson Award for Teaching Excellence, Nominated by department chair, 2009
---
Presentations:
Downey, Patricia K..

Contextualizing the artisitic work of Bob Fosse

. Presented at the Musical Theatre History, Columbia, MO. (March 2019)
Downey, Patricia.

"Ballroom to Broadaway"

. Presented at the Kennedy Center American College Theatre Festival (KCACTF) Region V 44th Festival, Ames, Iowa. (January 19, 2012)