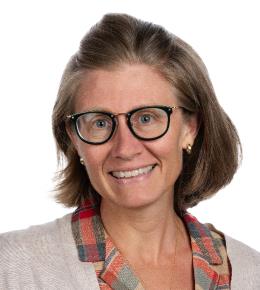 Prentiss Clark
Associate Professor
ENGLISH
Bio:
Prentiss Clark is an Associate Professor in the Department of English at USD. Her book _Ralph Waldo Emerson: A Literary Companion_ is forthcoming from McFarland Publishers and she's working on a monograph titled _Measures of Intimacy: Emerson to Du Bois to Baldwin_.
---
Teaching Interests:
U.S. literature and culture (especially nineteenth and early-twentieth century); literature and philosophy; literature and civic living; aesthetics. Recent graduate courses include "'Perception at the pitch of passion': Henry James & James Baldwin," "Writing the 'American Renaissance' from the 19th Century to Now," "Investigating the Ethical Life in Literature," and "Aesthetics." Recent undergraduate courses include "American Literature I," "Introduction to Criticism," and "Honors English."
---
Research Interests:
U.S. literature (especially the long nineteenth century); literature and philosophy; literature and civic life; aesthetics; Ralph Waldo Emerson, W.E.B. Du Bois, James Baldwin, Henry and William James, the poetries of Whitman, Dickinson, and Wallace Stevens, and the craft of writing.
---
Education:
Ph D, English, State University of New York at Buffalo, 2014
BA, English, Haverford College, 2005
---
Publications:
Citations listed below are presented in a standardized, modified format for display purposes only. They do not necessarily reflect the preferred style and conventions of the faculty member or discipline.
Clark, Prentiss. Ordinary Intimacies in Emerson, Du Bois, and Baldwin, 23-47. Vol. 5, Iss. 1. James Baldwin Review, 2019.
Clark, Prentiss. Book Review -- Mr. Emerson's Revolution, edited by Jean McClure Mudge, Open Book Publishers, 2015., pp. 202-207. Vol. 44, Iss. 1. Nineteenth Century Prose, 2017.
Clark, Prentiss. Book Review -- The Portable Emerson, edited by Jeffrey S. Cramer, Penguin Classics, 2014.. Vol. 27, Iss. 2. The Emerson Society Papers, 2016.
Clark, Prentiss. Book Review -- Bird Relics: Grief and Vitalism in Thoreau. By Branca Arsi?. (Cambridge, MA: Harvard University Press, 2016. Pp. 1, 455. $49.95.). In

The New England Quarterly, vol. 89, no. 3, September 2016, pp. 520-523.

, 520-523. Vol. LXXXIX, Iss. 3. New England Quarterly, 2016.
Clark, Prentiss. "Pulse for Pulse in Harmony with the Universal Whole": Hearing 'Self-Reliance' Anew", 319-341. Vol. 69, Iss. 3. Nineteenth-Century Literature, 2014.
Clark, Prentiss. "After Acknowledgement: Theodore Parker as Representative Man." Arizona Quarterly 66.3 (Fall 2010): 1-22...
Clark, Prentiss. "intricate, overlapped, interweaved, and endless": Emerson, Henry James, and the Nature of Moral Life. In

The Henry James Review

..
---
Awards and Honors:
Belbas-Larson Award for Excellence in Teaching, University of South Dakota, 2019
College of Arts & Sciences Research Travel Award, University of South Dakota, 2018
Monsignor James Doyle Humanities Teaching Award, USD College of Arts & Sciences, 2018
College of Arts & Sciences Research Travel Award, University of South Dakota, 2017
---
Presentations:
Clark, Prentiss.

"'More day to dawn': Aesthetic Experience and the Possibility of Ethics in Thoreau and William James"

. Presented at the Transcendentalist Intersections , Heidelberg Institute for American Studies. (July 27, 2018)
Clark, Prentiss.

The "perpetual achievement of the impossible": Emerson, Du Bois, and Baldwin Writing Toward "a larger, juster, and fuller future"

. Presented at the American Literature Association Annual Conference, Boston. (May 26, 2017)
Clark, Prentiss.

"When 'things most listened for' Remain Unsaid: Making Something Matter in the Poetry of Walt Whitman"

. Presented at the Northeast Modern Language Association, Annual Conference, Toronto. (May 1, 2015)
Clark, Prentiss.

"Rediscovering the Intimacies in which We Exist: Emerson and Ethical Life"

. Presented at the Society for the Advancement of American Philosophy, Annual Conference, Grand Rapids, Michigan. (March 5, 2015)