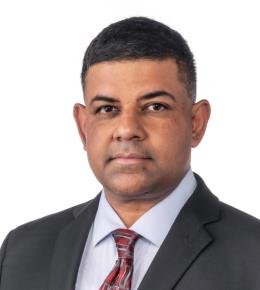 Ranjeet John
Assistant Professor
BIOLOGY
Bio:
Ranjeet John received his masters degree in Geography (Remote sensing) at Michigan State University and his Ph.D. in Biology (Ecology) from the University of Toledo. He was a Postdoctoral Research Associate in Dr. Jiquan Chen's LEES lab. Previous appointments include: Fixed term Research Faculty-Michigan State University, Visiting Assistant Professor-Oklahoma State University, Research Assistant Professor-University of Toledo. He is currently a Co-I on a NASA LCLUC project and formerly a Co-PI on a NSF project. He serves on the Editorial Boards of Landscape Ecology (Springer), Environmental Research Communications (IOP), Environmental Remote Sensing Section, Remote Sensing (MDPI) and on the reviewer board of Remote Sensing (MDPI).
---
Teaching Interests:
remote sensing, geospatial analysis, landscape ecology, UAS applications, ecological climatology, GIS
---
Research Interests:
Grassland degradation, semiarid ecosystems, agro-ecosystems, GPP, ET, disturbance, species richness, climate change, drought, UAV, remote sensing, land cover land use change, climate-land interaction
---
Education:
Ph D, Biology (Ecology), University of Toledo, 2011
MA, Remote Sensing, Michigan State University, 2005
MA, Geography, Osmania University, 2001
BA, Geography, Nizam College, 1998
---
Grants:
Interdependent dynamics of food, energy and water in Kazakhstan and Mongolia: Connecting LULCC to the transitional socioecological systems, NASA Land Cover Land Use Change Program. Grant Role: Co-Principal. (2020 - 2022)
REU Site: Sustainable RIVER (Remediating InVasives to Encourage Resilience), NSF. Grant Role: Supporting.
---
Publications:
Citations listed below are presented in a standardized, modified format for display purposes only. They do not necessarily reflect the preferred style and conventions of the faculty member or discipline.
---
Presentations:
John, Ranjeet, Chen, Jiquan, Zhao, Jinhua.

GC21E-1288-Interdependent dynamics of food, energy and water in Kazakhstan and Mongolia: Connecting LULCC to the transitional socioecological systems

. Presented at the AGU 2019 Annual meeting, Moscone South, San francisco. (December 10, 2019)
John, Ranjeet.

Grassland Canopy Cover and Aboveground Biomass on the Mongolian Plateau: Spatiotemporal Estimates and Controlling Factors

. Presented at the WaferX NSF EpSCOR Grant Annual meeting, University of South Dakota. (June 10, 2019)