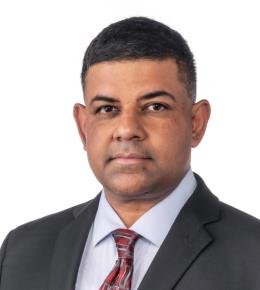 Ranjeet John
Assistant Professor
BIOLOGY
Bio:
Ranjeet John received his masters degree in Geography, Remote Sensing (Jiaguo Qi) at Michigan State University and his Ph.D. in Biology, Ecology (Jiquan Chen) from the University of Toledo. Previous appointments include: Fixed term Research Faculty-Michigan State University, Visiting Assistant Professor-Oklahoma State University, Research Assistant Professor-University of Toledo. He is currently a Co-I on a NASA LCLUC project. He serves on the Editorial Boards of Landscape Ecology (Springer), Environmental Research Communications (IOP), Environmental Remote Sensing Section, Remote Sensing (MDPI) and on the reviewer board of Remote Sensing (MDPI).
---
Teaching Interests:
remote sensing, geospatial analysis, landscape ecology, UAS applications, ecological climatology, GIS
---
Research Interests:
Grassland degradation, semiarid ecosystems, agro-ecosystems, GPP, ET, disturbance, species richness, climate change, drought, UAV, remote sensing, land cover land use change, climate-land interaction
---
Education:
Ph D, Biology (Ecology), University of Toledo, 2011
MA, Remote Sensing, Michigan State University, 2005
---
Licensures and Certifications:
Remote Pilot, Unmanned Aircraft System (sUAS; Part 107), Federal Aviation Administration
---
Grants:
The effects of excessive water use and agricultural intensification on Aral Sea shrinkage: socioeconomic-environmental systems (SES) dynamics within the Syr Darya River Basin, U.S. National Academies of Sciences, Engineering, and Medicine and USAID. Grant Role: Supporting. (2021 - 2023)
Multiscale monitoring and prediction of invasive yellow sweet clover using harmonized Landsat/Sentinel 2, UAV imagery and machine learning, SDBOR FY 22 Competitive Research Grant (CRG). Grant Role: Principal. (2021 - 2022)
ASD FieldSpec 4 Hyperspectral Spectroradiometer, SDBOR FY 21 Research and Development Innovation (RDI). Grant Role: Principal. (2021 - 2022)
Interdependent dynamics of food, energy and water in Kazakhstan and Mongolia: Connecting LULCC to the transitional socioecological systems, NASA Land Cover Land Use Change Program. Grant Role: Co-Principal. (2020 - 2022)
---
Publications:
Citations listed below are presented in a standardized, modified format for display purposes only. They do not necessarily reflect the preferred style and conventions of the faculty member or discipline.
---
Awards and Honors:
Belbas Larson Teaching Award Nomination, University of South Dakota, 2021
---
Presentations:
John, Ranjeet.

Interdependent Dynamics of Food, Energy and Water in Kazakhstan and Mongolia: Connecting LULCC to the Transitional Socioecological Systems

. Presented at the LCLUC Central Asia Webinar Series 2021, online. (June 17, 2021)
John, Ranjeet.

GIS and Application

. Presented at the Key Curriculums for Ecology and Environmental Sciences in Kazakhstan and Central Asia Academic Institutions, online. (May 28, 2021)
John, Ranjeet.

Remote Sensing of Environment

. Presented at the Key Curriculums for Ecology and Environmental Sciences in Kazakhstan and Central Asia Academic Institutions, Online. (May 25, 2021)
Shirkey, Gabriela, John, Ranjeet, Chen, Jiquan, Abraha, Michael, Sciusco, Pietro, Reed, David.

Evaluation of satellite-derived gross primary production products across managed Midwest landscapes

. Presented at the 2020 AmeriFlux Annual Meeting. (October 8, 2020)
John, Ranjeet, Chen, Jiquan, Zhao, Jinhua.

GC21E-1288-Interdependent dynamics of food, energy and water in Kazakhstan and Mongolia: Connecting LULCC to the transitional socioecological systems

. Presented at the AGU 2019 Annual meeting, Moscone South, San francisco. (December 10, 2019)
Ruma, Amena B., Sweeney, Mark, John, Ranjeet, Dixon, Mark.

Patterns and Processes of Sandbar Revegetation on the Missouri National Recreational River

. Presented at the 2019 Missouri River Institute Symposium, Vermillion, SD. (November 21, 2019)
John, Ranjeet.

Grassland Canopy Cover and Aboveground Biomass on the Mongolian Plateau: Spatiotemporal Estimates and Controlling Factors

. Presented at the WaferX NSF EpSCOR Grant Annual meeting, University of South Dakota. (June 10, 2019)