Coronavirus Update: In response to additional information regarding the global coronavirus (COVID-19) pandemic, USD will move all classes online and postpone graduation ceremonies until further notice. All USD-hosted events are canceled through May 15. More Info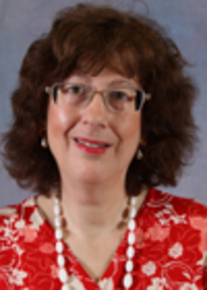 Susan Santo
Senior Lecturer
EDUCATIONAL ADMINISTRATION
Teaching Interests:
Adult learning, instructional design, organization development, change management, training & development, adult development, Honors dreams course
---
Research Interests:
Third Age (age 50-75)
---
Education:
Ph D, Instructional Technology, University of Virginia, 2001
MA, Human Resources Development, Marymount University, 1991
BA, Psychology, State University of New York at Potsdam, 1977
---
Licensures and Certifications:
Licensed Third Age Professional, Third Age Partners
---
Grants:
2012 CTL Teaching Improvement Grant, Center for Teaching and Learning. (2012 - 2012)
2011 CTL Teaching Improvement Grant, Center for Teaching and Learning. (2011 - 2011)
---
Publications:
Citations listed below are presented in a standardized, modified format for display purposes only. They do not necessarily reflect the preferred style and conventions of the faculty member or discipline.
Santo, Susan. Book Review of Teaching and Learning at a Distance. Edited by Michael Moore, 201-204. Vol. 25, Iss. 3. American Journal of Distance Education, 2011.
Santo, Susan, Engstrom, Mary E., Reetz, Linda, Schweinle, William, and Reed, Kristine. Faculty productivity: Barriers and supports at a school of education. Edited by Libby V. Morris, 117-129. Vol. 34, Iss. 2. Innovative Higher Education , 2009.
Santo, Susan. Teaching in Second Life. In

Proceedings, Great Plains Conference on the Teaching of Psychology

. University of South Dakota, 2008.
Santo, Susan. Knowledge Building in an Online Cohort. Quarterly Review of Distance Education, 2008.
Santo, Susan. Transformation of Rural Teachers Earning Graduate Degrees by Distance. In

DIAL's Interactive Learning Campus

, edited by Doreen gosmire and Marilyn Grady. Dakota Interactive Academic Link, 2008.
Santo, Susan. Teaching an Honors Course: Science Fiction Perspectives on Technology and Society. Edited by Tim Twohill, 43-56. Vol. 25. Madison, WI: Humanities and Technology Review; Humanities & Technology Association, 2006.
Santo, Susan. Relationships between Learning Styles and Online Learning: Myth or Reality?, 73-88. Vol. 19, Iss. 3. Florida State University, Tallahassee, FL: Performance Improvement Quarterly; International Society for Performance Improvement, 2006.
Santo, Susan. Knowledge Management: An Imperative for Schools of Education, 42-49. Vol. 49, Iss. 6. Bloomington, Indiana: TechTrends; Association for Educational Communications & Technology, 2005.
Fleming, Brady, De Jong, David, Avoseh, Mejai Bola Mike, Santo, Susan, and von Fischer, Paul. The Relationship Between Superintendent Servant Leadership Behavior and Principal Job Satisfaction in Iowa. Edited by Dr. Kevin Hurt. Columbus, GA: Servant Leadership: Theory & Practice (SLTP).
---
Awards and Honors:
School of Education Excellence in Teaching, 2015/16, USD School of Education, 2016
Course Design Fellowship, Center for Teaching & Learning, 2013
Nominated for Belbas-Larson Teaching Award, USD, 2011
---
Presentations:
Santo, Susan.

Appreciative Inquiry

. Presented at the LERN Annual Conference, Savannah, Georgia. (November 8, 2018)
Santo, Susan.

Organization Development Strategies for Success

. Presented at the LERN 2017 Conference, Portland, Oregon. (November 18, 2017)
Santo, Susan A..

Helping Adult Learners to Thrive in Their Third Age

. Presented at the American Association of Adult and Continuing Education, Charleston, North Carolina. (November 6, 2014)
Santo, Susan.

Issues related to faculty concerns regarding online teaching

. Presented at the Annual Conference on the State of Higher Education, Washington, DC. (June 15, 2012)
Santo, Susan.

Teaching in Second Life about the Role of Technology in Society

. Presented at the Teaching, Colleges, and Community (TCC) Worldwide OnlineConference, Virtual conference. (April 19, 2011)
Santo, Susan.

Tough Transitions

. Presented at the Systems Change Conference, Chamberlain, SD. (October 13, 2010)
Santo, Susan.

Five Factor Personality Model and Distance Learning

. Presented at the Great Plains Conference on Teaching of Psychology 2010, Vermillion, SD. (October 9, 2010)
Santo, Susan. Presented at the Technology, Colleges, and Community Online, Virtual (Elluminate). (April 22, 2010)
Santo, Susan.

Second Life for Adult Learners and Higher Education

. Presented at the AAACE International Conference 2009, Cleveland, OH. (November 3, 2009)
Santo, Susan.

Teaching in Second Life

. Presented at the Great Plains Conference on the Teaching of Psychology, Vermillion, SD. (October 17, 2008)
Santo, Susan, Carruthers, Cheryl.

Knowledge building and learning community in an online Masters cohort

. Presented at the Beyond Boundaries, Grand Forks. (October 4, 2007)
Santo, Susan, Thompson, Ray H., Kimura, Bert Y..

Virtual conferences vs. face-to-face conferences: Why do we bother to travel to conferences although we're e-learning experts?

. Presented at the E-Learn 2006: World Conference on E-Learning, Hawaii (we presented virtually). (October 2006)
Santo, Susan, Jackson, Angela K..

Student and instructor viewpoints on using Moodle for an online course.

. Presented at the Technology, Colleges, & Community 2006 Worldwide Online Conferece, Virtual (Elluminate). (April 2006)