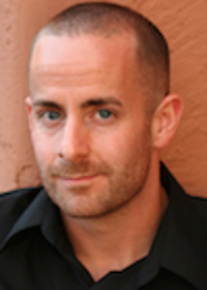 Timothy Campbell
Assistant Professor, Voice/Choir
MUSIC
Bio:
Timothy J. Campbell is Assistant Professor of Music at the University of South Dakota where he conducts the Concert Choir, Men's and Women's Chorus, and teaches courses in choral literature, applied voice, and sight-singing. Additionally, he is Founder and Artistic Director of Transept (www.transept.org), a vocal ensemble of elite professional consort singers and select local musicians based in Sioux Falls, SD. Dr. Campbell previously served on the faculty of West Virginia University. He has also served as associate director for Men's Consort Houston and the CORO Vocal Artists, and as director of the St. Luke's Early Music Ensemble (TX). Dr. Campbell's conducting mentors include Bruce Chamberlain, Elizabeth Schauer, Kathy Romey, Matthew Mehaffey, P. Bradley Logan, and Paul Brandvik. As a singer (tenor), Dr. Campbell has performed with numerous professional ensembles around the country, including the Grammy® award-winning ensemble Conspirare, The Rose Ensemble, The Singers, VocalEssence, Tucson Chamber Artists, Houston Chamber Choir, Cantare Houston, and the South Dakota Chorale. Dr. Campbell holds degrees from Bemidji State University (B.S.), the University of Minnesota (M.M.), and the University of Arizona (D.M.A.).
---
Grants:
Project Grant, SD Arts Council. (2019 - 2020)
Community Grant, Sioux Falls Area Community Foundation. (2019 - 2020)
---
Publications:
Citations listed below are presented in a standardized, modified format for display purposes only. They do not necessarily reflect the preferred style and conventions of the faculty member or discipline.
Campbell, Timothy. TV & Radio special: "Transept: Cathedral Masterpieces". Sioux Falls, SD & Several national PBS outlets: SDPB & PBS, 2020.
Campbell, Timothy J.. CHAMPIONING DISTLER'S GEBRAUCHSMUSIK: A NEW EDITION OF THE ES IST EIN ROS' ENTSPRUNGEN VARIATIONS FROM DIE WEIHNACHTSGESCHICHTE, OP. 10 (1933), 94. Ann Arbor, MI: Proquest, 2015.
---
Presentations:
Campbell, Timothy.

A Case for Consort Singing & Exploring Early Music for Various Ensembles

. Presented at the USD Director's Clinic, Vemillion, SD. (June 19, 2019)
Campbell, Timothy.

Choral Seminar

. Presented at the Sioux Falls HS Choral In-Service, Lincoln HS, Sioux Falls. (October 12, 2018)
Campbell, Timothy.

The Perfect Chord

. Presented at the USD Director's Clinic, Vermillion. (June 21, 2018)
Campbell, Timothy.

Vocal Auditions

. Presented at the Vocal Artists Summer Program, Sioux Falls, SD. (June 19, 2018)
Campbell, Timothy.

Score Study: Exploration, Preparation, and Playing with Colors

. Presented at the Northern Plains Music Festival, Dickinson, ND. (November 11, 2016)
Campbell, Timothy.

Championing Distler's Gebrauchsmusik

. Presented at the Doctoral Lecture Rectial, Tucson, AZ. (March 12, 2015)