Annual Missouri River Institute Research Symposium Scheduled for Nov. 10
The University of South Dakota is hosting their annual Missouri River Institute Research Symposium on Thursday, Nov. 10 from 9 a.m. to 5 p.m. in the Muenster University Center Ballroom 225AB. The event is free and open to the public.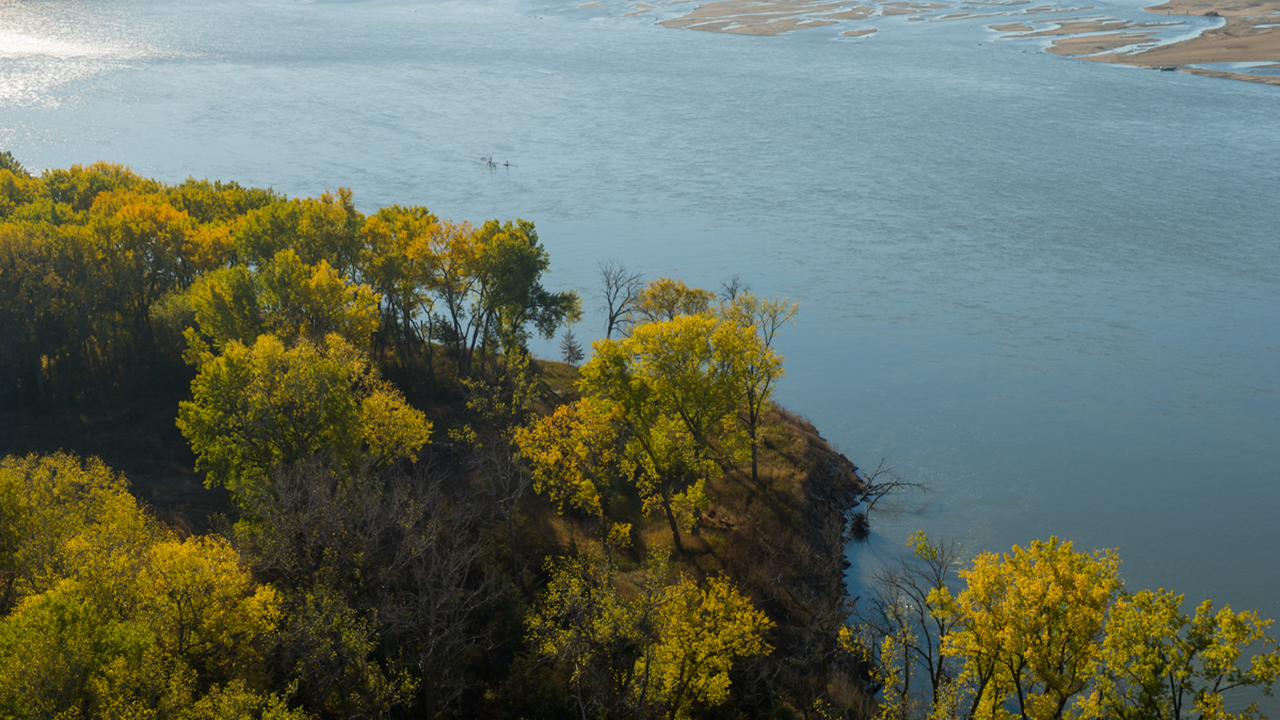 "Because Vermillion and USD are located on one of the few remaining undammed, unchanneled reaches of the Missouri River, we are in a great position to appreciate the history of the river," said David Swanson, Ph.D., director of research of the Missouri River Institute. "Anyone interested in the natural and cultural history of the river should find something of interest at the symposium."
The Missouri River Institute symposium will feature several speakers describing research and management activities focused on issues related to the Missouri River and its basin. Speakers will include presenters from USD, South Dakota State University and federal and state government agencies.
The day-long symposium will include discussions on current research on topics such as floods, hydrology, sedimentology, effects of river management, riparian forests, fish and wildlife and information on property management related to the river.
A collaboration between faculty across USD, the Missouri River Institute leverages a wide variety of expertise, including biology, chemistry, earth science, education, anthropology, media and journalism, history, computer science, business and law. Through outreach efforts, the Missouri River Institute educations the public on the history and cultural significance of the Missouri National Recreational River.
The full event schedule can be found online.