Area High School Bands to Participate in Dakota Days Marching Band Competition
The University of South Dakota College of Fine Arts is welcoming area high school bands to Vermillion for the annual Dakota Days Marching Band Competition.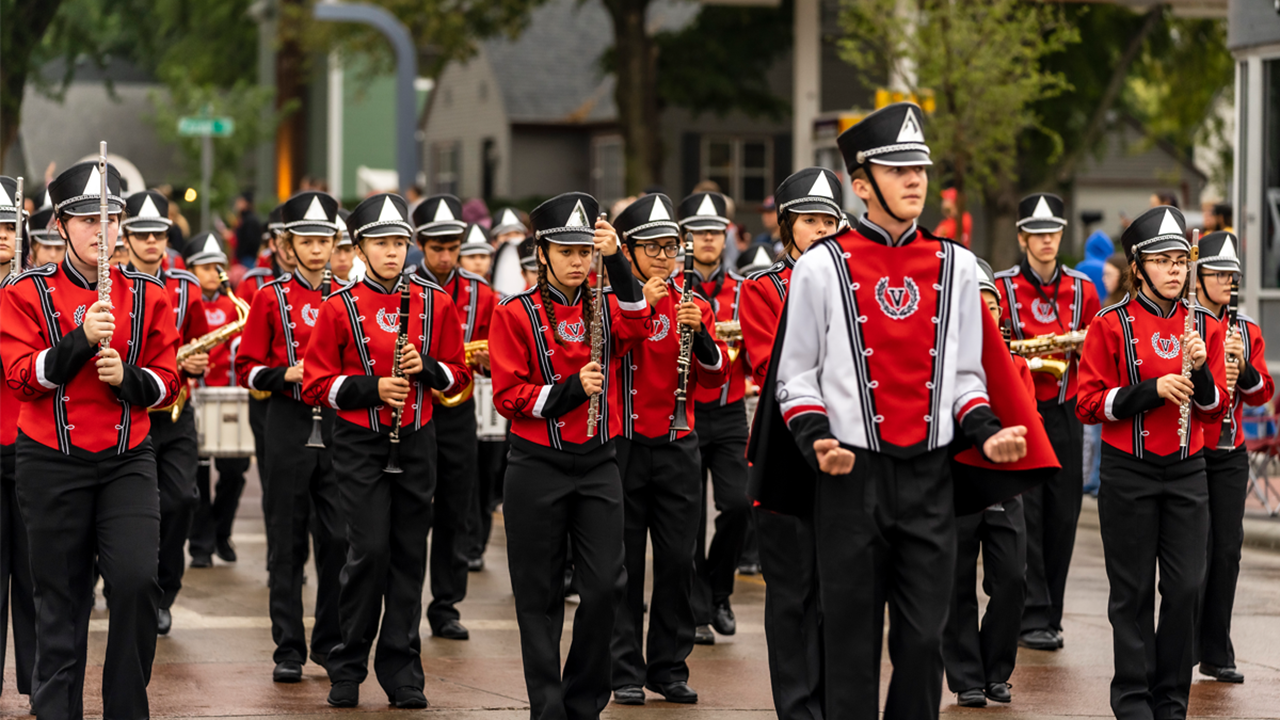 Eight high school bands are registered to march in the 108th annual Dakota Days Parade on Saturday, Oct. 22, including The Pride of South Sioux City, The Pride of Parker, Laurel Concord Coleridge Bear Marching Band, The Pride of Vermillion Marching Band, Sioux Falls Roosevelt High School Band, Dakota Valley Panther Pride Marching Band, Elk Point-Jefferson Marching Band and the Colman-Egan Marching Hawks.
The bands will be reviewed by a panel of expert judges in four categories: music, drumline, color guard and overall effect.
After the parade, the students will attend the award ceremony, which will be held in the Muenster University Center. Winners in each class will receive a trophy and there will also be door prizes awarded to individual students.
In addition to marching in the Dakota Days Parade, the bands are also invited to attend Saturday's football game in the DakotaDome for an event called Coyote Band Day. The bands in attendance at the game will sit in the stands near The SOUND of USD Marching Band and join them on the field for their halftime performance.
USD alumna Nicole Decker '14 was a drum major for The SOUND of USD for three years and now she's making her return to the Dakota Days Parade as director of bands at Roosevelt High School. Decker said she is excited to be back in Vermillion and share this experience with her students.
"Being back on Main Street as a director mean so much to me because it reminds me of all the things I had hoped for while in college," Decker said. "I had big dreams and now I am fulfilling them, all thanks to USD."
For more information about Dakota Days, visit
usd.edu/ddays
.