Caraway, Boyd To Lead Graduate Psychology Education Program To Fill State Gap In Mental Health Care
The University of South Dakota is pleased to announce Jean Caraway, Ph.D., professor of psychology, and Beth Boyd, Ph.D., professor and director of Clinical Psychology, received funding for the new Graduate Psychology Education Program (GPEP) to train doctoral health service psychology students to provide quality behavioral health services in community-based primary care settings in high-need and high-demand areas throughout South Dakota.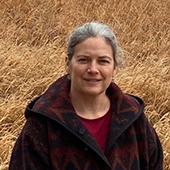 Funding is provided by the Department of Health and Human Services and Health Resources and Services Administration (HRSA). Caraway and Boyd applied for the grant to help expand the number of mental health providers in the state of South Dakota, which has been decreasing. Since the COVID-19 pandemic, adults reporting anxiety and depressive disorders doubled and the number of reports for those with new or increased substance use due to stress elevated. In 2020, South Dakota ranked 39th in mental health availability, with only five of 66 counties having an adequate supply of mental health providers. With the new funding and program, USD will take the steps toward filling the gaps in mental health care coverage in South Dakota.
"South Dakota was substantially lacking mental health professionals to address these problems even before the COVID-19 pandemic," Caraway said. "Currently, many job openings for licensed psychologists in the state remain unfilled. Those that move to our state may be ill-prepared to serve South Dakota residents as few doctoral programs nationwide offer training in rural psychology. There is a need to increase the number of licensed psychologists and to improve the competence of those providing services to rural, underserved and Native American populations in the state."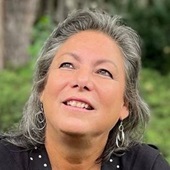 Over the next three years, the Department of Psychology will receive over $1.3 million in funding and will use 50% of the funds to directly support the training of the students admitted to the program. Up to six students per year will be able to receive $25,000 for specialized training in the areas of focus, living expenses and to attend national conferences.
Student trainees in the USD-GPEP, along with their clinical supervisors, will focus on Substance Use Disorders (SUDS), Opioid Use Disorders (OUD), integration of behavioral health services with primary care, interdisciplinary settings, telehealth and resiliency training for mental health care providers.
"The GPEP transforms clinical training environments and is aligned with HRSA's mission to improve health and achieve health equity through access to quality services, a skilled workforce and innovative programs," Caraway said.
Graduate students in the program will also have more hands-on training and networking opportunities in South Dakota's communities, creating a pipeline of prepared mental health professionals for the state. The department plans to enhance its partnership with Lewis and Clark Behavioral Health Services in Yankton. Caraway is also working to develop a new training opportunity through Avera Behavioral Health in Mitchell and Brookings.