Former Coyote Football Player Recognized Nationally for Good Works in Community
DeValon Whitcomb '19 undoubtedly made an impact on the football field during his time as a defensive lineman and team captain for the South Dakota Coyotes football team, but it's his work off the field that has gotten him recognition recently.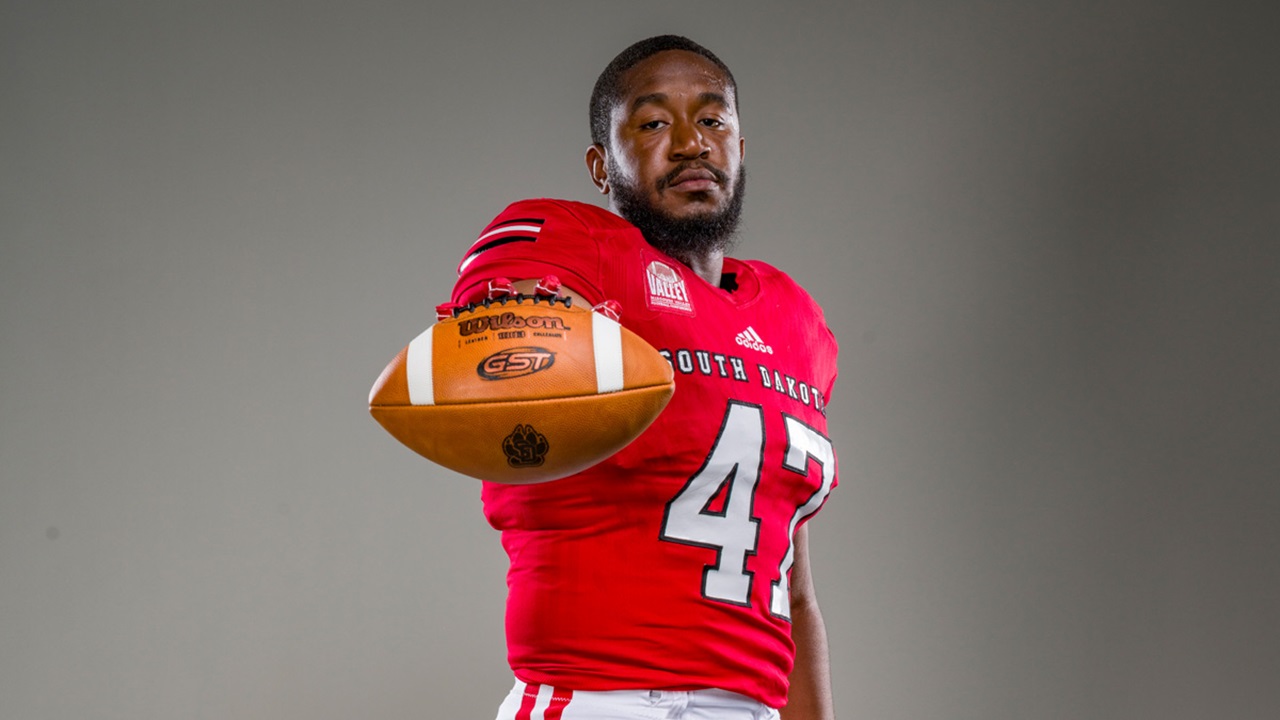 Whitcomb's dedication to giving back and the volunteer work he's done in the community earned him a spot on the 2021 Allstate AFCA Good Works team, which recognizes college football athletes for their unwavering commitment to community service and their "good works" off the field. After being nominated two years in a row, Whitcomb was selected as one of the 22 athletes from across the nation to be on the team, as well as honored with the additional distinction of being one of four spokespersons.

"I was pretty excited to win the award because it just shows that somebody sees the hard work that I've done," Whitcomb said. "I don't like getting awards for stuff like that, but it was really big to know that someone as important as Allstate saw the work that I was doing."

In addition to recognizing athletes for their dedication to community service, Allstate also pledged to donate $10,000 to the charity of each recipient's choice. Whitcomb donated his $10,000 to the Simple Foundation, a charitable organization out of Omaha, Nebraska, that he has been working with for the past two years.

Being one of only 22 college football athletes selected to the Allstate AFCA Good Works team is an outstanding accomplishment, but Whitcomb isn't one to boast about it. The former Coyote footballer doesn't do what he does to get recognition or win an award – he does it because he sees the importance of giving back what was given to him.
"My 'why' is that I've always wanted to be that person who I once needed," Whitcomb said. "We've all gotten some knowledge from someone else that we wish we would've known sooner, and it's almost like I'm obligated to give that to the next generation. Not only is it my obligation, but at the same time, it's just something I love doing."


Since March 2020, Whitcomb has worked with the Simple Foundation to provide opportunities for low/moderate income or underserved youth. During the COVID-19 pandemic, the Simple Foundation donated over 50,000 pounds of unperishable food items and over 2,500 masks to the community; Whitcomb played a valuable role in this work.

His work at the Simple Foundation barely scratches the surface of the contributions Whitcomb has made in the community. While at USD, Whitcomb co-founded the Cultural Wellness Coalition (CWC), a campus organization dedicated to promoting awareness of cultural exchanges among students, staff and faculty members of USD and the local community.

"The CWC is important because it strives to build a bridge to connect all communities" Whitcomb said.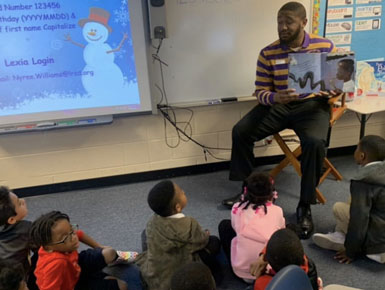 His work doesn't stop there. Whitcomb has been involved with Brian's Closet, a nonprofit group that works to provide clothing to the Vermillion community. He has also been an active member of the Omega Psi Phi Fraternity. Back in Omaha, Whitcomb was involved with a mentoring program for Omaha North High School and volunteered for the Boys & Girls club.

"I grew up in these programs, and now I volunteer for them," Whitcomb said. "These programs meant a lot to me growing up because there was always a place I could go and someone I could call on for advice or a time in need.
"Giving back to the community is just something I really like to do," he continued. "I love seeing the impact my work has on those that I serve and their families."

Whitcomb earned his bachelor's degree in kinesiology and sport management with a specialization in exercise science in 2019 and has spent the last two years in graduate school taking classes in sport management and nonprofit organizations.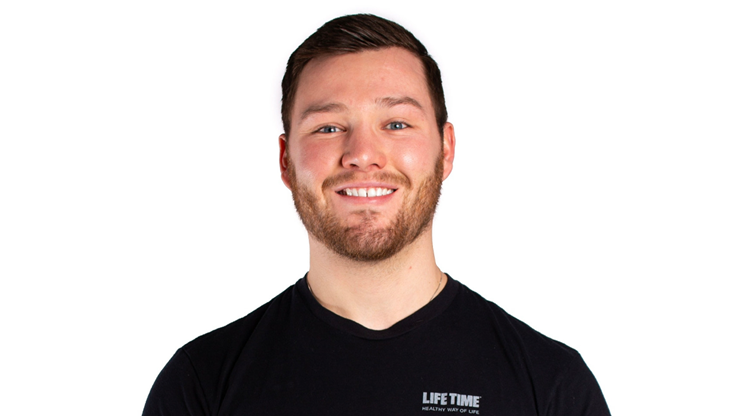 As someone who stepped on to the University of South Dakota campus a "small-town, shy kid," and left "a very confident adult with plenty of support from the university," Nick Fey '17 understands the transformative power of mentorship and is committed to providing that same support to current students.