From the DakotaDome to the Super Bowl
This Sunday, "Go Yotes" might sound a little different as Coyote Nation and the Chiefs Kingdom join forces for Super Bowl LVII.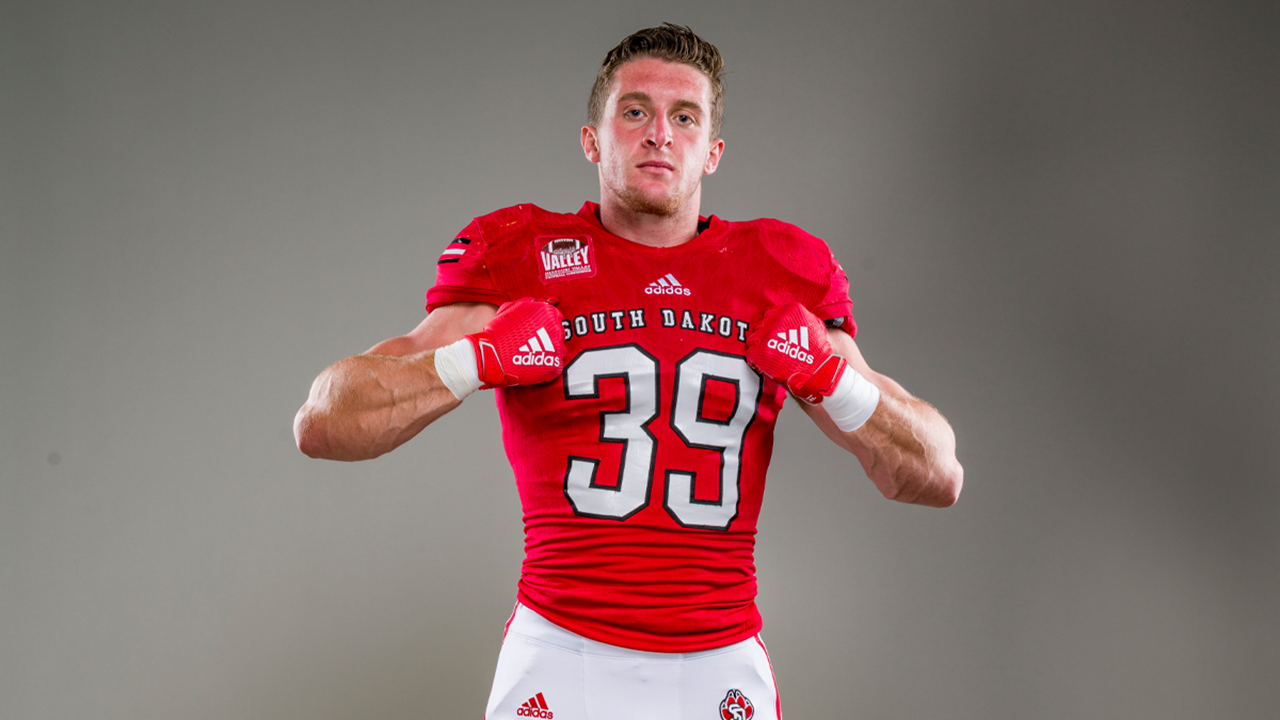 Besides both looking good in red, the University of South Dakota Coyotes and the Kansas City Chiefs have something else in common – No. 43, linebacker Jack Cochrane.
Formerly No. 39 on the USD football team, Cochrane garnered all-America and academic all-America honors in his fifth and final season with the Coyotes. He earned all-Missouri Valley Football Conference honors at middle linebacker twice and was fourth in the voting for MVFC Defensive Player of the Year. He finished his career with 39 consecutive starts at linebacker and graduated as the program's sixth-leading tackler with 327 stops.

We asked the former Coyote footballer about his upcoming Super Bowl appearance with the Kansas City Chiefs and how his time at USD helped prepare him for the Big Stage, and this is what he had to say.
How does it feel to be going to the Super Bowl, and what are you most excited about?
Going to the Super Bowl with the Chiefs is the culmination of my efforts and a lot of other people's efforts, so I feel very thankful. I've been fortunate enough where a lot of great people in my life have helped create this path for me.

Simply, I'm excited for the game. We're in Arizona and are getting treated super well. But at the end of the day, we're here for a reason – to come back with the trophy.
What has your NFL experience been like so far?
Of course, there's going to be ups and downs, just like anything else that's new, but I feel really fortunate. There have been a lot of great people in the organization and in my position group who have kind of shown me the way, so I'm learning a lot. At the same time, I think I'm competing as hard as I can and starting to carve out a role for myself.
Going back to your time before the NFL, why did you choose to play football at USD?
I was looking for a place to play as high-level football as possible and at a place where I felt comfortable and felt like I could flourish as both an athlete and as a student. Going through my recruiting process, it became pretty clear that USD would be able to provide that for me.
What's your favorite memory from playing in the DakotaDome?
It would be hard not to say the Hail Mary catch, but honestly, it was my junior year when we beat SDSU. We kind of had a tough year with a lot of highs and lows, and there were a lot of seniors that year who deserved more. Having that game back in the DakotaDome for the first time in years was really special.

Also, just all the relationships that were built over the years and all the people I was able to be around.
When you think of all the different elements that got you to this point, what people or moments stick out to you the most?
I could go all the way back to high school, there's so many people. But for USD specifically, I think of my position coach Rob Aurich, and before him, Atiba Bradley, who was my first linebackers coach when I was a freshman and sophomore, and of course, Coach Bob Nielsen. If it weren't for them, I certainly wouldn't have gone to South Dakota and probably wouldn't be where I'm at today.

I definitely have to mention my family, friends and my roommates too.
What does it take to be an NFL-caliber player, and what advice would you give to current Coyote football players?
There's always going to be people who are more talented than you, and there's a boatload of 1% athletes who can play at this level. The guys who make it here, and make it a long time, are the ones that conduct themselves as a professional on a daily basis and in everything that they do. It's the ones who live the lifestyle, both on and off the field, who take their work seriously. How you do anything, is how you do everything. If you're slacking off in certain aspects of your life, there's a good chance it's going to manifest on the football field at some point.
What would your younger self think about you making it to the Super Bowl?
I think he'd be pretty psyched. It's kind of funny now because my current self is just more focused on winning it right now. I definitely need to stop and take in the moments and appreciate where I'm at right now, but at the same time, I'm just really excited about the chance to get things done here.
If there's one thing you could say to the Coyote Community, what would it be?
I guess just "thank you." I mean, there's so many people to thank, and I grew so much as a person there. Without USD, I certainly wouldn't be where I am today. I'd just like to say thanks.
Who's coming to support you in Arizona?
My parents, my siblings, my brother-in-law and my girlfriend. I have a pretty big group down here, so it's pretty fun.
Do you have any pregame rituals that you always follow?
Nothing crazy, but I mean I'm just a big routine guy. I always go on the field exactly two hours before kickoff. I go through the same warm-up routine, come back to the locker room and eat the same food (an Uncrustable and pretzels with peanut butter on the inside). Very, very consistent, but nothing very superstitious or anything like that.
What's your go to Super Bowl snack?
I would have to say chicken wings. It's kind of a basic answer, but I think more of an X-Factor answer would be potato skins. I think those are always an underrated Super Bowl snack.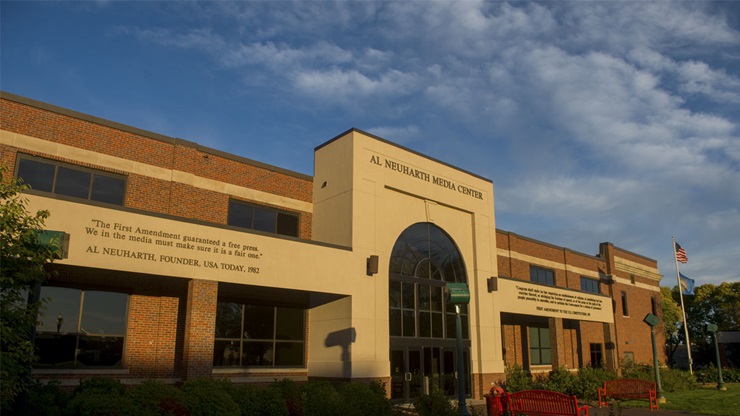 As undergraduate students at USD, they burned the midnight oil to get The Volante student newspaper to press, interviewed a U.S. senator for the Coyote News and volunteered to sit as a live figure study model for a drawing class to get the inside scoop for an article.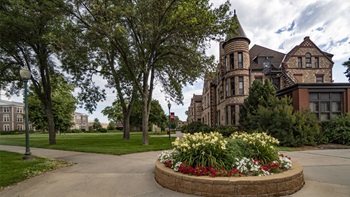 USD aims to renovate four buildings to enhance education and research.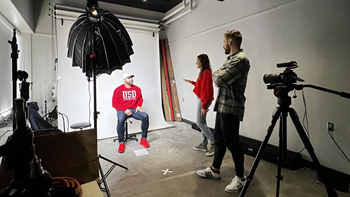 The University of South Dakota was nominated for a 2022 Upper Midwest Regional Emmy in the Commercial category for their "University of South Dakota 2022 Brand Spot" video. This is their second Emmy nomination, following a nomination in 2020.