Graduate Student Intern Working on Implementing Sustainability Plans in Sioux Falls
Through his internship with an environmental conservation organization in Sioux Falls, University of South Dakota graduate student Austin Wallace '21 is helping develop a plan for Sioux Falls to transition to 100% renewable energy by 2030.
Wallace, a Peoria, Illinois, native, received his bachelor's in sustainability and is now pursuing his master's in interdisciplinary studies with focuses on sustainable development and leadership in public management. Over the summer, he is interning with SoDak350, a local group based in Sioux Falls that was created to mobilize South Dakotans to take action on climate change through demonstration, lobbying, education and community building.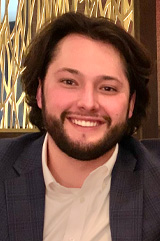 "The work that we are doing is important because climate change will negatively impact human and environmental health, infrastructure, agriculture and most aspects of our society and economy," Wallace said. "It is necessary to take action in order to mitigate these effects and begin to right the ship."

Wallace's work focuses on supporting the Sioux Falls Sustainability and Climate Action Plan and the Sioux Falls Renewable Project through research and meeting with sustainability leaders across the nation.

Wallace began his research by investigating the technical and financial aspects of transitioning a city like Sioux Falls to 100% renewable energy production and consumption. He then reached out to sustainability leaders in cities that are comparable to Sioux Falls based on their population, geographic location and economic base. After the initial contact, he and his partners were able to meet via Zoom to discuss the plans in their respective cities and figure out ways to support and implement similar plans in Sioux Falls.

"Communities that implement sustainability plans are better equipped and prepared to take on climate challenges," Wallace said. "By adopting a similar plan, Sioux Falls, and South Dakota as a whole, will have healthier people and ecosystems, access to clean energy and more connected and educated communities."

In his undergraduate sustainability class, Wallace was involved in a class project focused on assessing the feasibility of transitioning Sioux Falls to 100% renewable energy, nearly identical to the work he is doing now. The work he did and the connections he made through the project led him to his internship with SoDak350.

"USD prepared me for this internship through the amazing courses centered around sustainability, environmental science and policy," Wallace said. "The relationships I have made with my professors and classmates helped me uncover what I was truly passionate about and where my skills and knowledge would be best applied."

Wallace hopes to work as a sustainability coordinator for an organization or city government, and the experiences and relationships he has made through his internship have laid a foundation for him as he begins his career and finds his niche in the field of sustainability.

"This internship has prepared me for my future by providing the opportunity to meet and learn from incredible leaders in sustainability and to see what it takes to enact effective policy in the community," Wallace said.

To learn more about SoDak350 or find ways to get involved, email Austin.Wallace@coyotes.usd.edu or sodak350group@gmail.com.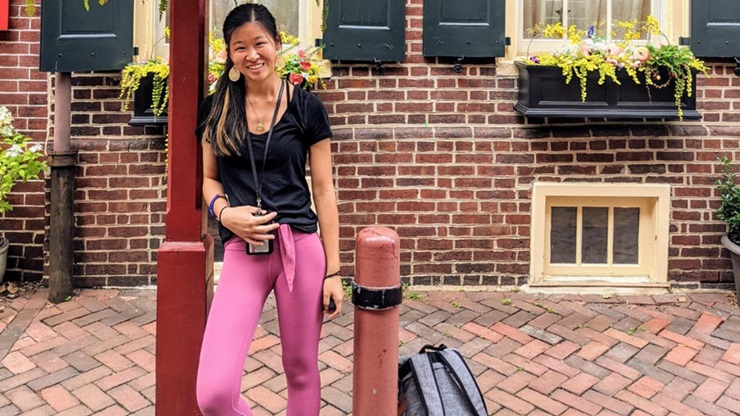 JoElla Kleinhesselink, a junior economics and political science double major at the University of South Dakota, was named a 2022-2023 David L. Boren Scholar and will study Afrikaans at the University of Cape Town in South Africa next spring.