JoElla Kleinhesselink Named David L. Boren Scholar Award Recipient
JoElla Kleinhesselink, a junior economics and political science double major at the University of South Dakota, was named a 2022-2023 David L. Boren Scholar and will study Afrikaans at the University of Cape Town in South Africa next spring.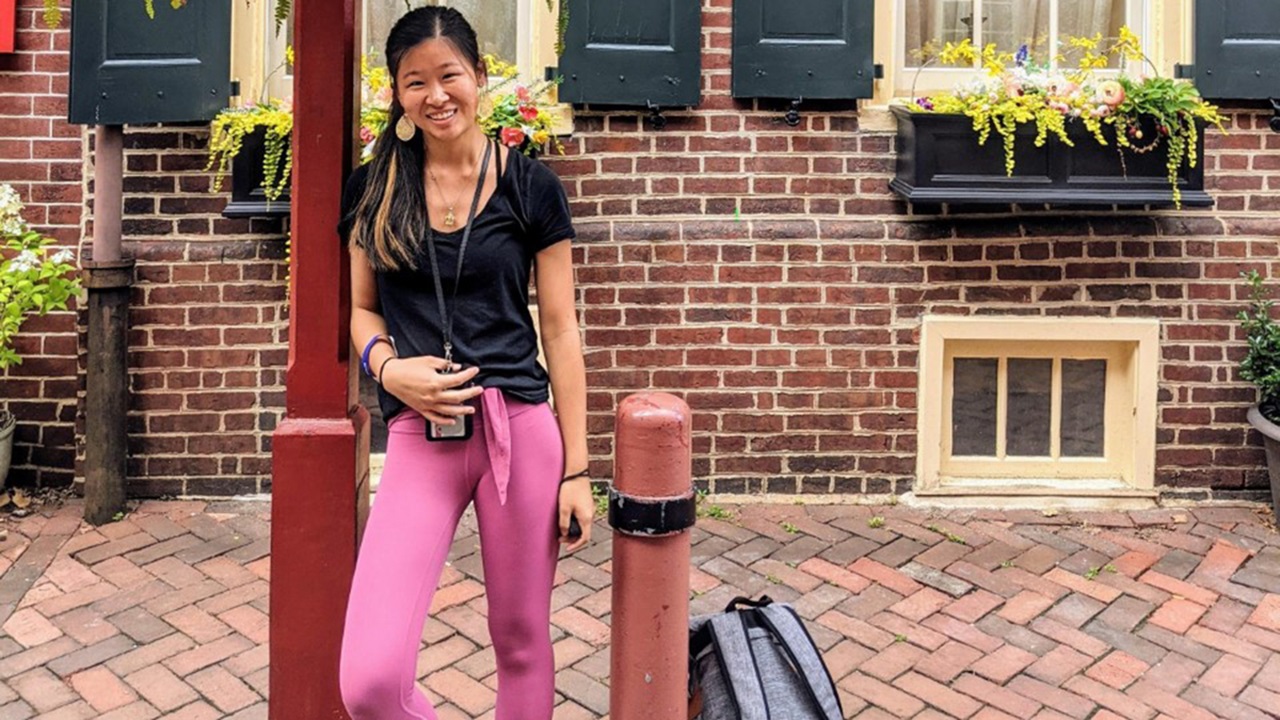 Kleinhesselink, originally from Everson, Washington, is a USD Presidential Alumni Scholar and an Honors Student. She aims to work in international relations after graduation.

The Boren Awards are nationally competitive language, culture and service scholarships for students interested in linguistic immersion of languages considered to be critical to U.S. National Security. In exchange, recipients dedicate a minimum of one year to public service.

Kleinhesselink learned of the Boren Awards from Melissa Berninger, director of the Honors Program and coordinator of National Competitive Scholarships.

"I thought it was really interesting because I've always been interested in international affairs, especially international development," Kleinhesselink said.

Kleinhesselink focused her application on South Africa due to her interest in development economics. South Africa is one of the five emerging countries in economics alongside Brazil, Russia, India and China. Many economists believed in the early 2000s that these countries would become economic superpowers by 2050.

"I thought South Africa was really interesting, especially if you consider its history, because they had an apartheid government until 1991," Kleinhesselink said. "They've seen a huge surge in economic growth since then, and because economic growth is what I'm interested in studying, I thought that would be a great place to study. South Africa is not quite as developed yet, but they're also making a lot more progress than some other surrounding countries."

Kleinhesselink targeted her application essays towards how she believed studying Afrikaans is critical to U.S. national security, which is a requirement for the program.

"South Africa is an emerging power, and so if the U.S. wants to continue being an economic superpower, we need to be willing to adapt to the new entrants in the field," Kleinhesselink said. "I also tied in my thesis, which discovers how knowing South Africa's culture and language can facilitate a relationship between our space economy and theirs. "

Afrikaans is not considered a preferred language by the Boren Awards, so Kleinhesselink was surprised to be picked for the scholarship. Initially, Kleinhesselink wanted to study Zulu, which is native to parts of South Africa and is a preferred language; however, Zulu is not offered at any of the universities Kleinhesselink was interested in.

"Afrikaans is taught at the University of Cape Town, which is where I will be studying next spring," Kleinhesselink said. "It's very good for what I want to do in development economics."

Kleinhesselink plans to study international development or development economics in graduate school after her time abroad.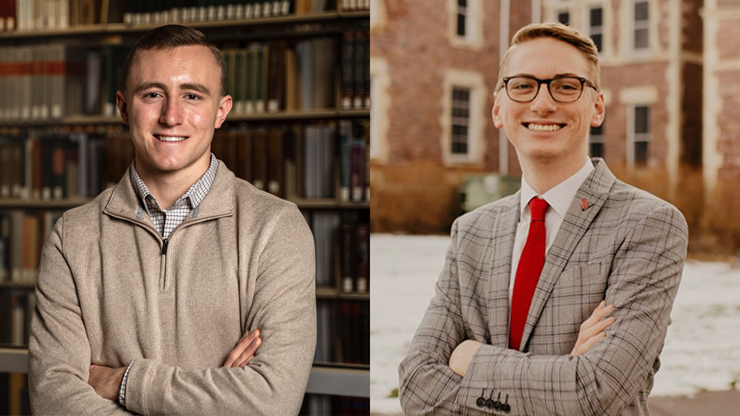 The University of South Dakota is proud to announce that two undergraduate students – Caleb Swanson and Caleb Weiland – have each been awarded $30,000 Truman Scholarships.
The University of South Dakota has proven itself to be a strong competitor in producing national scholarship recipients. The state's flagship university recently had four students selected as finalists for the highly competitive Harry S. Truman Scholarship – a distinction that only two other universities in the entire nation can claim.