Mickelsons Honored with USD's Legacy Family of the Year
The Mickelson family has been selected as the 2022 Coyote Legacy Family of the Year in honor of the many generations who have attended the University of South Dakota and the contributions they have made to the university and the state.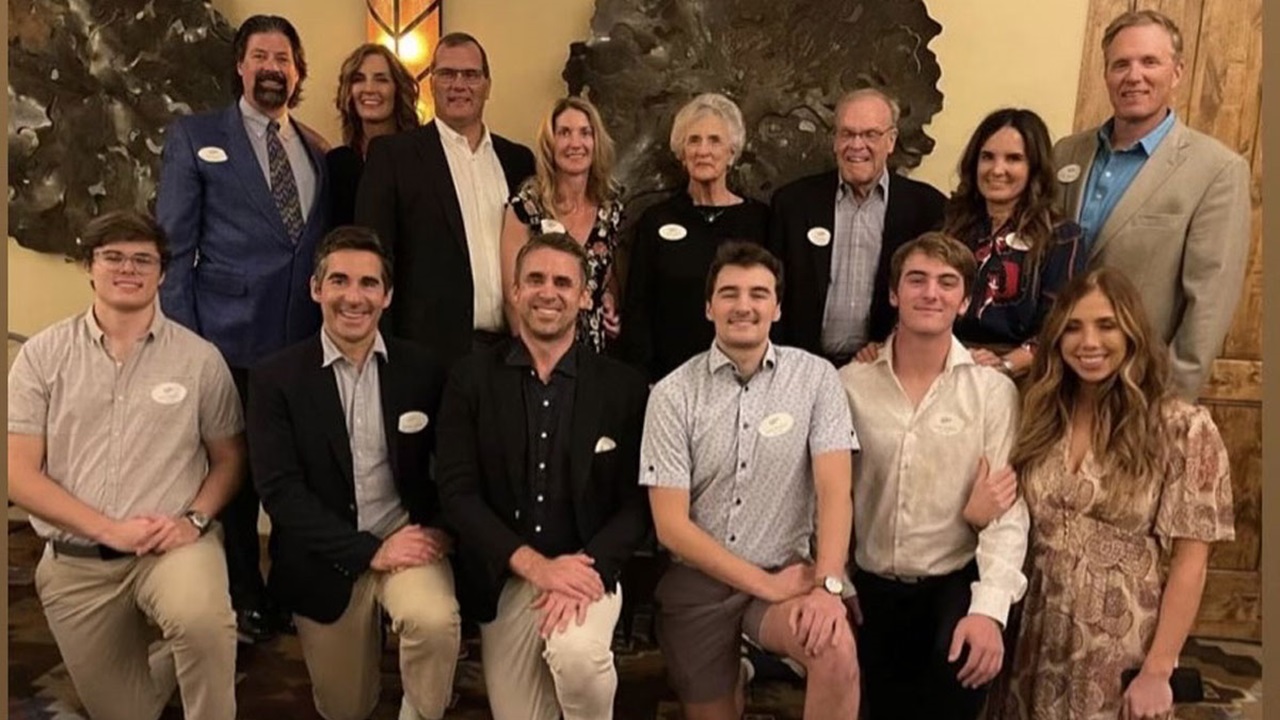 The Coyote Legacy Family of the Year award celebrates a multigenerational Coyote family for their personal and professional achievements. The Mickelson family will be recognized during Dakota Days at the Unleash Your Legacy reception on Friday, Oct. 21, at 5 p.m. at the Sanford Coyote Sports Center, along with the Alumni Achievement Award recipients. The event is free to attend; registration is requested and can be done online.
The Mickelson family's USD legacy began in the 1920s when George T. Mickelson became the first to graduate from the School of Law in 1927. His brother, Clarence, graduated with his bachelor's in history in 1930 and met his wife, Gladys '30, on campus.
George T. served as student body president while at USD and went on to serve as South Dakota's 18th governor; USD's Mickelson Residence Hall was named after him. Clarence's gift to establish a scholarship endowment in his and Gladys' name was one of the largest gifts in university history when it was made about 20 years ago.
All four of George T. and Madge Mickelson's children – Janice Mickelson Carmody '51, Lavon Mickelson Meyers '55, Patricia Mickelson Adam '58, '61, and George S. Mickelson '63, '65 – received degrees from USD and started a large Coyote family tree of their spouses and in-laws, children, grandchildren, cousins and more. Two dozen direct descendants of George T. have received USD degrees.
In addition to their record level of attendance, the Mickelsons are known for their service and involvement with the university – from participating in student government, Greek Life and other organizations while on campus, to contributing to scholarship funds and campus renovations, serving as volunteers with the USD Foundation and attending events as alumni.
"The Mickelson family is a testament to the premier education and experiences students receive at the University of South Dakota and the lifelong bonds that are formed. They are well known in South Dakota for their public service, leadership in business and philanthropy in their communities – characteristics they developed while at USD," said USD President Sheila K. Gestring. "USD is proud of the legacy we have established in educating the next generation of leaders. We are grateful that the Mickelsons and so many other families have entrusted us to create their own legacies as Coyotes and beyond."