Serving Their Community: USD Alumni Share the Secret to Their Success
Not only are Todd Pharis '85, Mike Pharis '13 and Mark Moeller '93 co-owners of the Pizza Ranch on 41st St. in Sioux Falls -- the busiest and biggest Pizza Ranch franchise in the nation -- they are also a Coyote family that loves to give back to the community.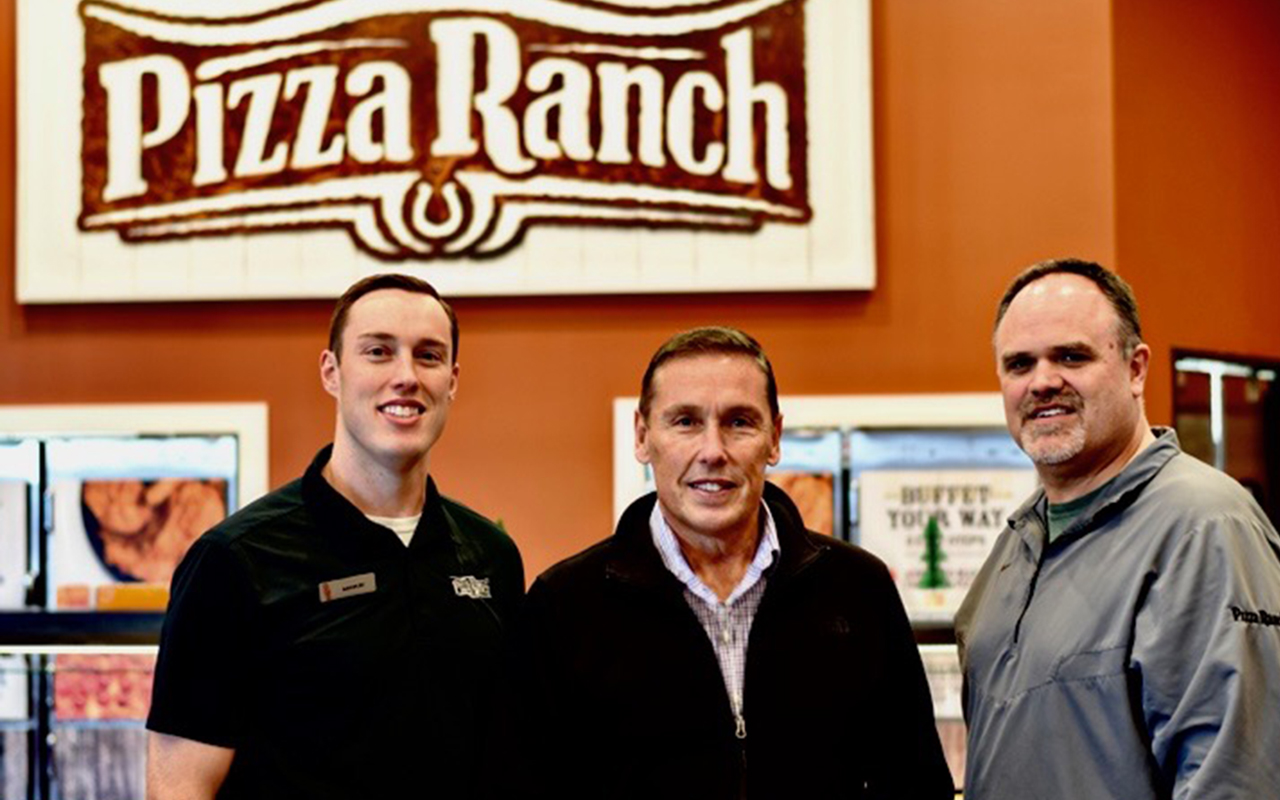 Todd Pharis and Mike Pharis are a father and son duo that both enjoyed their time at USD as third- and fourth-generation Coyotes. Todd Pharis was a part of the football and track and field teams alongside his brother Kip -- both are members of the
Coyote Sports Hall of Fame
. Mike Pharis followed in his father's footsteps and was recruited by USD and played football during his time in Vermillion.
Coyote football is how Todd Pharis, founder of the FunZone Arcades, discovered Pizza Ranch would be his passion.
"In 1989 my roommate in college started a Pizza Ranch in Brandon with his brother," Todd Pharis said. "I saw that their Pizza Ranch was going well, so I decided to get involved, and five years later, I bought them out."
Moeller also played football and graduated from USD in 1993 after studying management. He worked his way into a management position at Pizza Ranch's Brandon location.
This is when their Pizza Ranch legacy began. Together Todd Pharis and Moeller became partners and decided to open a Pizza Ranch in Tea. A few years after the Tea location's success, the pair decided to open the Sioux Falls 41st St. Pizza Ranch.
Mike Pharis helped at Pizza Ranch since he could walk, but he officially joined Todd Pharis and Moeller as a co-owner in 2015 after graduating from the USD with a degree in business administration.
Pizza Ranch is the fastest-growing pizza franchise in the United States on a percentage basis, and their 41st St. location is the biggest in the nation, Todd Pharis said. He has been a part of eight different Pizza Ranch franchises and attributes the USD business school for preparing him.
"It was the preparation that the business school provided me that made it possible," Todd Pharis said. "Mark went to the business school and so did Mike. My wife, Patty, who does all the books was at the business school too.

"Mike has a son right now, and we are only going to give him one option for college," he continued with a laugh.
The Beacom School of Business allowed Mike Pharis to receive exposure to different opportunities like marketing and finance to make the trio stronger when he joined as a co-owner.
"I learned many different things at the business school and how it relates to us as small-business owners," Mike Pharis said. "We wear a lot of hats in our roles – we have to deal with our own marketing, finances and things like that. When you go to the Beacom School of Business at USD, no matter what major you're in, you get exposure to a little bit of all those necessary things."
Community Service
The secret behind the trio's success lies in their mission statement: "To glorify God by positively impacting the community."
"We really believe our mission statement," Mike Pharis said. "All of us agree that's the kind of business that we're going to be -- one that gives back to the community."
After their 41st street location was destroyed by the Sept. 10, 2019 tornado that went through Sioux Falls, for 15 months the trio hosted staff-wide volunteer events to give back to their community and to keep morale high as renovations were completed.
"We did a lot of blood drives while we were closed after the tornado and helped with Feeding South Dakota and Laundry of Love," Moeller said. "We've tried to keep up with those even after we reopened."
They have continued to host blood drives in the 41st St. location's parking lot. Additionally, every Monday and Wednesday night, they host "Community Impact Night," where groups and organizations like Feeding South Dakota and Habitat for Humanity come in and help bus tables. They then donate 10% of their dining sales and 100% of tips to the organization. They also often donate gift cards and help with other fundraisers too.
Their dedication to the community has not gone unnoticed -- the trio received the South Dakota Retailers Association Community Service Award in 2022.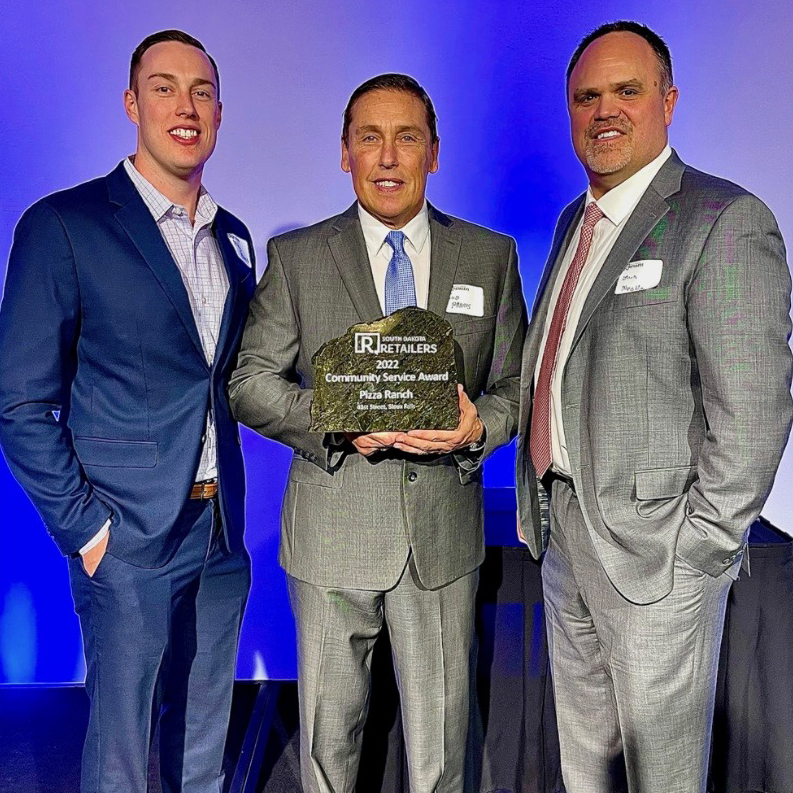 They also are passionate about giving back to the USD community. Moeller and Todd Pharis contribute every year to Coyote athletics.
"Every month during the athletic season, we host Lunch with the U with Athletic Director David Herbster and a coach, and we typically have over 100 people," Moeller said. "We donate different things to the annual USD athletic auction and are all active in the USD Foundation and USD athletics as Howling Pack members."

Together they enjoy attending USD community events and athletic events and have floor seats on the basketball court and football seats in the DakotaDome.
Ultimately, the Pharis and Moeller families will never forget the time, friends and education they received at USD.
"USD and the people I met back then were wonderful to me," Moeller said. "I made connections I still talk to every day, so I just feel very loyal to USD and love to give back."