Team of Three USD Students Selected to Compete in This Year's Hult Prize Competition
Three University of South Dakota students have qualified for the regional finals of the 2023 Hult Prize competition held in Boston, Massachusetts, from June 2-4.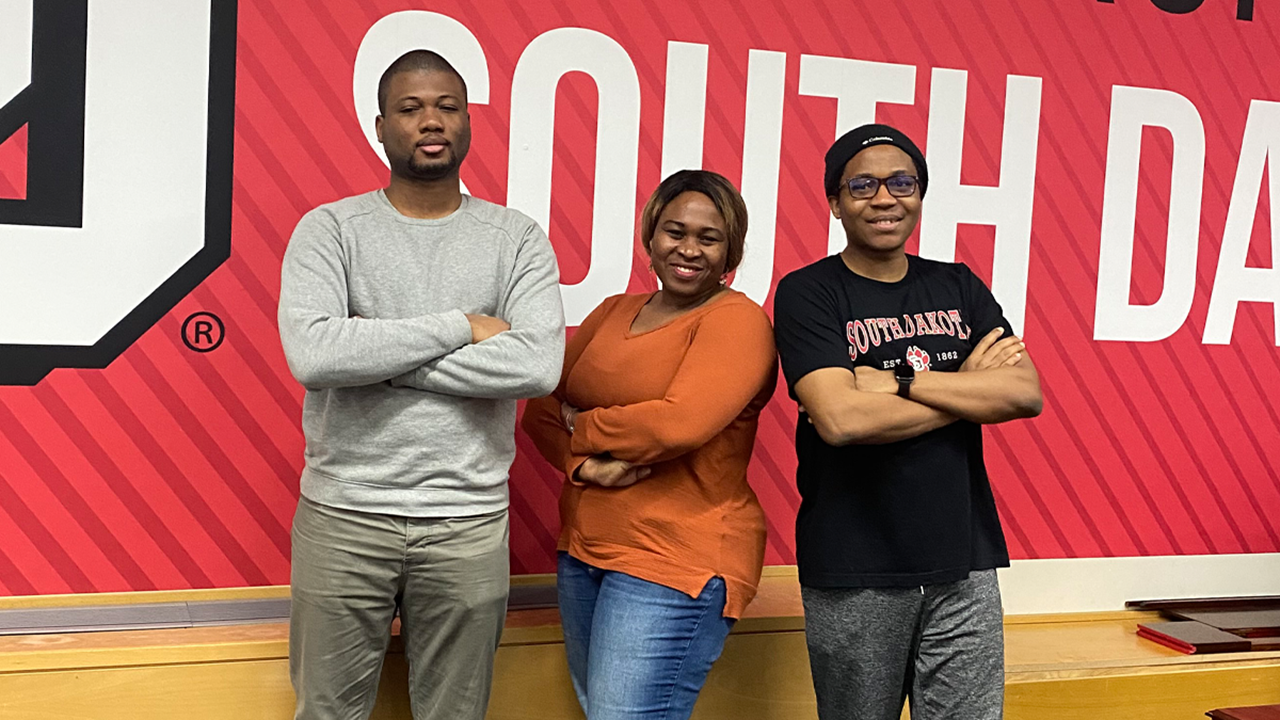 The team of three -- known as Team Exoflo -- includes Chinonso Nwanevu, a master's student in sustainability, Okechukwu Ndubuisi, a master's student in computer science, and Chinyere Nwaoko, a master's student in business analytics. They were among 700 applicants selected from 200,000 global candidates.
The theme of this year's Hult Prize Competition is "Redesigning Fashion." During the competition in Boston, the team will pitch their idea to address fashion returns, reduce losses in the fashion supply chain and promote sustainability in the fashion industry through technology.
The team embraced the idea of redesigning the online fashion purchase process by introducing 3D models to address fashion returns, boost consumer trust on online fashion purchases, reduce losses for manufacturers and brands, and reduce the ecological footprint by minimizing fashion materials that end up in landfills.
"The concept uses a web plugin technology, and works with a browser," Nwanevu said. "From a consumer's perspective, it is seamless and builds confidence as the consumer tries to purchase apparel. From a developer's perspective, it would help save losses."
If the team succeeds, they will join 20 teams in the global accelerator. The final six ideas will be selected to compete in the global finals in Paris, France. The winner of the final competition round will receive a $1 million cash prize to fund their startup idea.
"USD faculty members and USD alumni have all been very supportive throughout this process," Nwanevu said. "I would like to thank USD for its unalloyed support in seeing that our journey is smooth."
The Hult Prize challenges young people around the world to solve the planet's most pressing issues through social entrepreneurship. It is one of the highest awards for student entrepreneurs globally.