Unite for USD Raises Record-Breaking $1.9 Million
The University of South Dakota raised more than $1.9 Million in its fifth year of Unite for USD, a 24-hour fundraising event that aims to increase support and funding for USD, its faculty, facilities and students.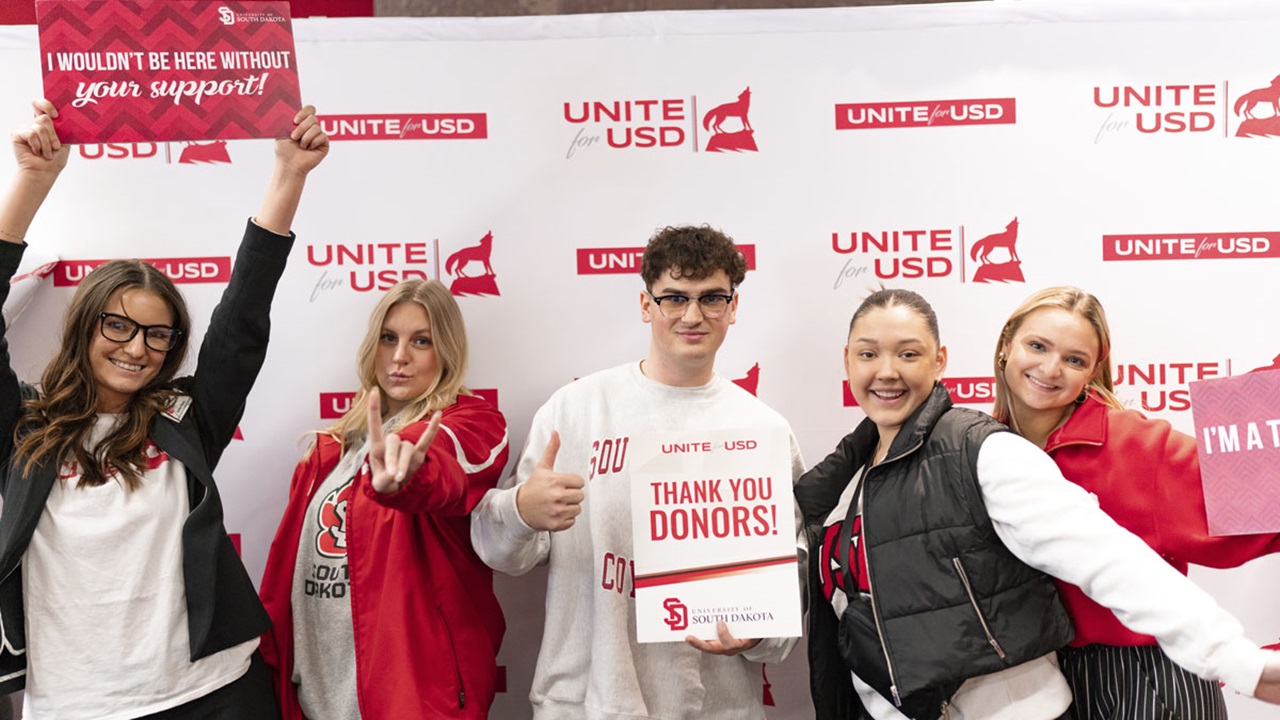 The event began at noon on March 1 and concluded at noon on March 2.
In conjunction with campus leaders and initiative supporters, the university worked hand in hand with the University of South Dakota Foundation team to facilitate a successful and impactful event for both current and past USD students. With events in both Vermillion and Sioux Falls, the USD team was able to engage with over 2,000 donors, a record high for Unite for USD.
"I am in awe at the participation and support we received during Unite for USD 2023," said USD President Sheila K. Gestring. "It's events like these that remind me how strong the Coyote community is and how invested it is in the success of our students."
In addition to general funds like Coyote Beginnings and Athletics receiving gifts and donations, other supported initiatives included the Office of Multicultural Affairs, the Student Emergency Fund and Charlie's Cupboard. With the help of the deans, campus partners and community leaders, USD was able to substantially increase funding across the board, setting current and future students up for even more opportunities than years prior.