USD Alumni Daugaard, Hart, Reed Named to SD Hall of Fame
The University of South Dakota is proud to announce that three esteemed alumni, Dennis Daugaard '75, Charles Hart '73 and Ronald Reed '60, have been selected for the 2022 South Dakota Hall of Fame for their contributions to the state.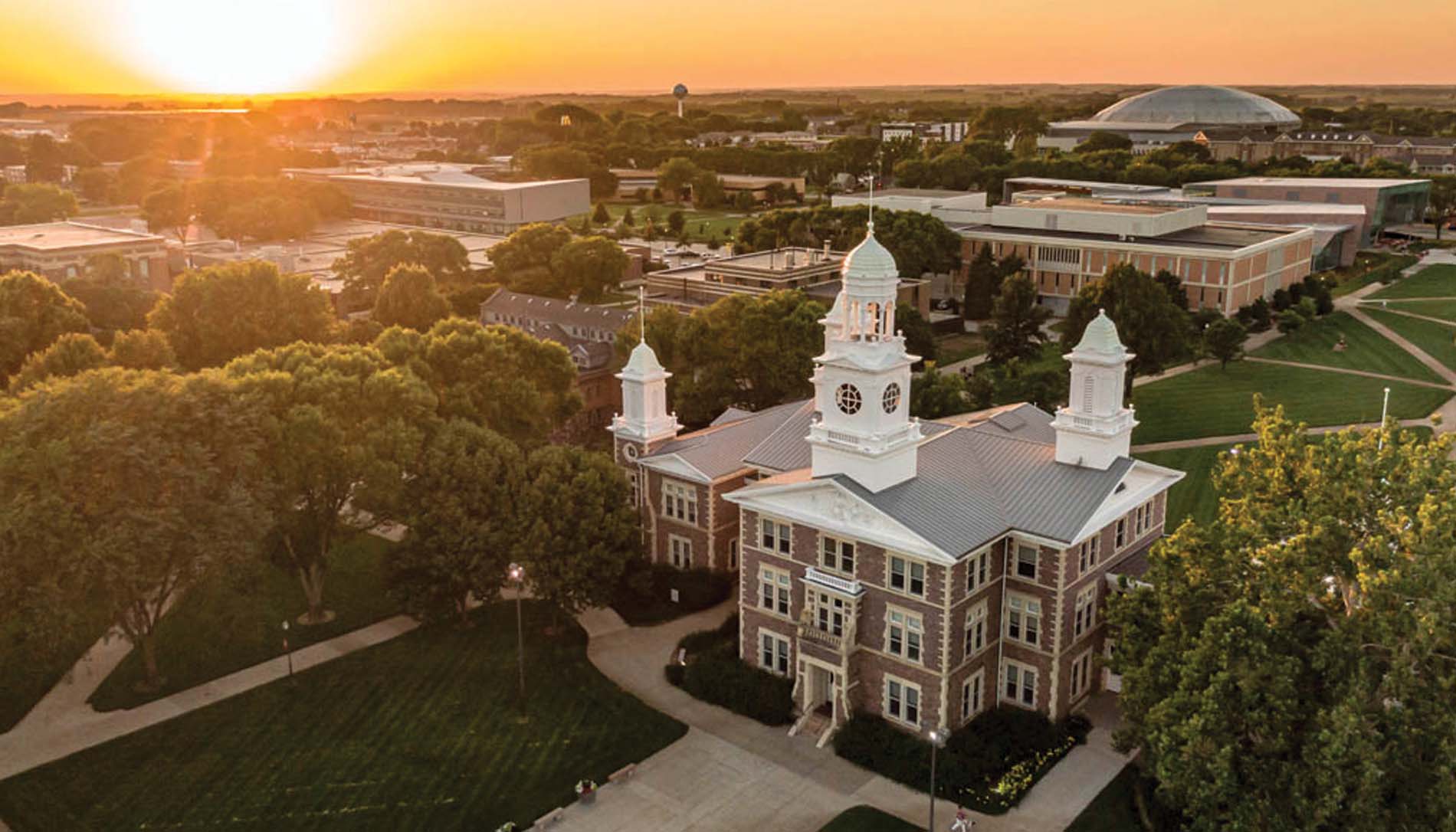 A statewide celebration for the class of 2022 will take place this fall. There will be an in-person Honors Ceremony Sept. 9 and 10 in Chamberlain and Oacoma.

The trio will join over 700 South Dakotans already inducted in the Hall of Fame. The mission of the Hall of Fame is to Champion a Culture of Excellence, built upon the recognition, celebration and preservation of the stories of South Dakotans instrumental in establishing that culture.

About the Inductees:

Dennis Daugaard '75
Garretson, South Dakota | Political
"A Servant Leader of South Dakota"

Throughout his career, Dennis Daugaard has been a "servant leader." He left a successful career in banking to become development director, and then executive director, of the Children's Home Society of South Dakota. His fundraising skills and fiscal management made the Children's Home financially strong enough to expand and serve more people. Daugaard carried that attitude of servant leadership into the state legislature, where he was known as a conscientious legislator; reading every bill and withholding judgment until he could hear all sides. Daugaard served as lieutenant governor before running for governor in 2010. When he retired in 2019, he served in the State Capitol for 22 years and left office as a widely admired public figure.

Charles Hart '75
Rapid City, South Dakota | Medical
"Caring for the Health of the Community"

Charles Hart, M.D., M.S., practiced family practice and emergency medicine and later in his career became CEO of Regional Health in Rapid City. Dr. Hart was instrumental in developing health care systems that address the multiple needs of communities. Throughout his career, Dr. Hart was very active in and provided leadership to community, state and national organizations in the health care and business sectors. His major focus was on population health and improving communities. His impact can best be measured by the breadth of these efforts, which focused on the needs of specific disadvantaged populations that in many cases are overlooked. Dr. Hart played a major role in providing leadership for the growth and development of Regional Health, now Monument Health, the major health care provider within a 300-mile radius.

Ronald Reed '60
Rapid City, South Dakota | Education
"A Tireless Advocate for South Dakotans with Special Needs"

The impact of Ronald Reed's work can be felt all across the state, from Vermillion to Pierre to the Black Hills. For over five decades, Reed has worked tirelessly and behind the scenes to enrich the lives, not only of individuals with special needs, but of all South Dakotans. Gov. Richard Kneip described Reed as "a visionary in terms of identifying and dealing with the challenges and problems in education." He served at a pivotal moment in the national fight for disability rights as he advocated for and led the state's implementation of Section 504 of the Rehabilitation Act of 1973, the first disability civil rights law to be enacted in the United States.