USD Announces 2022 President's Research Award Recipients
The University of South Dakota presents four faculty members recognized for their outstanding research, chosen by external reviewers for their research accomplishments, publications and grant success.
The 2022 President's Award recipients, who received a $2,500 cash award and a plaque, include the following.
President's Award for Research Excellence: Established Faculty
Meghann Jarchow, Ph.D., chair of the Department of Sustainability & Environment
President's Award for Research Excellence: New-Mid Career Faculty or Staff
Christopher Anderson, Ph.D., assistant professor in the Department of Biology
President's Award for Research Innovation & Entrepreneurship
Elizabeth Hanson, Ph.D., associate professor in the Department of Communication Sciences & Disorders
President's Award for Research Creativity
Todd Mechling, instructor in the Department of Media & Journalism
"I am pleased to present these four outstanding faculty members with President's Research Awards," said USD President Sheila K. Gestring. "Meghann Jarchow, Christopher Anderson, Elizabeth Hanson and Todd Mechling have committed themselves to both their research and their students, and we are grateful to have such high-quality researchers at our university."
Candidates were reviewed based on past and current research accomplishments, including criteria such as publications, presentations, successful grantsmanship, peer review experience, maintenance of an active graduate or undergraduate program and being conferred other competitive research awards. The Innovation & Entrepreneurship award further requires that the winner demonstrate innovative thinking or research findings that had promising commercial potential, as well as a concept that had progressed beyond the theoretical stage to the applied stage.
Meghann Jarchow was awarded the President's Award for Research Excellence: Established Faculty for her record of external funding, publication and presentation, service and dedication to student mentorship, which all bring national visibility to USD and positions the university as a leader in sustainability. Jarchow has been a part of more than $8.5 million in grant funding and has received four substantial grants in 2022 alone. She is the author of 33 peer-reviewed papers and 11 other scholarly publications, and she has delivered 30 presentations at regional, national and international events. Jarchow's research area combines work in sustainable landscapes and combatting prairie decline with pedagogical methodology for teaching environmental literacy. Her research has been cited more than 900 times, and her 2021 co-authored paper, "Key competencies in sustainability in higher education – towards an agreed-upon reference framework," received Honorable Mention for the Best Paper Award in Sustainability Science. Jarchow is committed to leadership, teaching and mentoring and has guided countless undergraduate and graduate students in reaching their unique goals.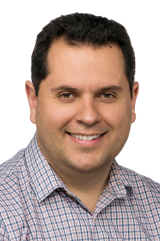 Christopher Anderson was awarded the President's Award for Research Excellence: New-Mid Career Faculty or Staff for his frequently cited publications in highly ranked journals, his active service to his discipline at national and international levels and his successful grantsmanship. Anderson was recently awarded a five-year, $1.2 million National Science Foundation CAREER grant, the foundation's most prestigious award for early-career faculty. He has 25 peer-reviewed publications and has been featured in journals such as the Journal of Experimental Biology and Scientific Reports. Anderson's work has received more than 361 citations and is demonstrating marked impact in his field, with four publications in the top 5% of all research outputs and three in the 99th percentile. His integrative approach to studying an organism's physiology and adaptation to its environment is represented in his work, both in the laboratory and field studies. Additionally, his intensive work with students at both undergraduate and graduate levels has resulted in productive student research and has provided students with opportunities for meaningful contributions to their field.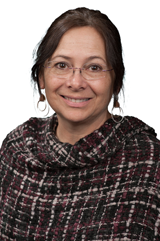 Elizabeth Hanson was awarded the President's Award for Research Innovation & Entrepreneurship for her contributions to providing vital and practical health care for people with speaking disorders. Hanson investigates treatment strategies for primary progressive apraxia of speech (PPAoS), a very rare, neurodegenerative condition that causes a person's speech to become ineffective over time. Hanson is currently treating a patient who is believed to be one of the youngest patients with PPAoS in the world and has used unique methods of treatment to focus on creating a special method of communication for the patient as his PPAoS progresses. Currently, Hanson is developing an app that can be used at home by parents to measure their child's condition and its progress in response to treatment. The app also works with the patient's current communication ability and allows them to communicate with their friends and family in an intelligible manner. Although in an early stage of development, Hanson's important work has the potential for ameliorating a serious problem affecting a highly vulnerable population and improving patient communication for the remainder of their life.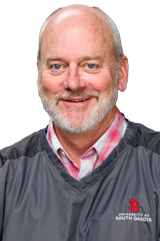 Todd Mechling was awarded the President's Award for Research Creativity for his involvement in creative projects on campus, in the region and in his professional endeavors. Mechling has nearly four decades of experience in film and video media and has, at some point, held nearly every role in the field. He has worked on feature films like "The Pact," which won Best Feature Narrative and Best of Festival at the South Dakota Film Festival, as well as a United States Department of Health and Human Services grant-funded video project promoting telebehavioral health services for rural communities. As an educator, Mechling trains students in the latest production techniques and inspires creativity. His students have taken home many awards and accolades over the years in both regional and national competitions. Most recently, his students were nominated for a total of six awards at the 2022 Midwest Journalism Conference and the National Association of Television Arts & Sciences 2022 Upper Midwest Emmy Foundation Student Production Awards. Mechling's involvement in his creative projects has inspired many, and his artistic vision has had positive impacts on his students, his community and his colleagues.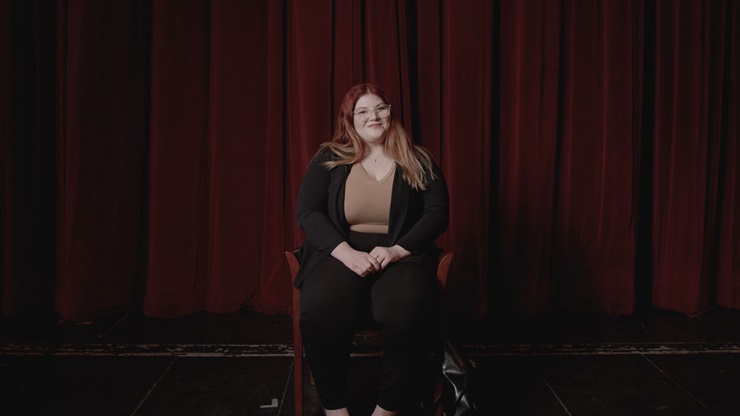 University of South Dakota student Cassandra "Cassie" Thompson has been awarded a $30,000 Truman Scholarship, the nation's premier graduate fellowship for aspiring public service leaders in the United States.