USD Celebrates Graduates at 135th Commencement Ceremony
The University of South Dakota will honor over 2,100 graduating students at the 2022 spring commencement ceremonies, to be held Saturday, May 7 in the Sanford Coyote Sports Center.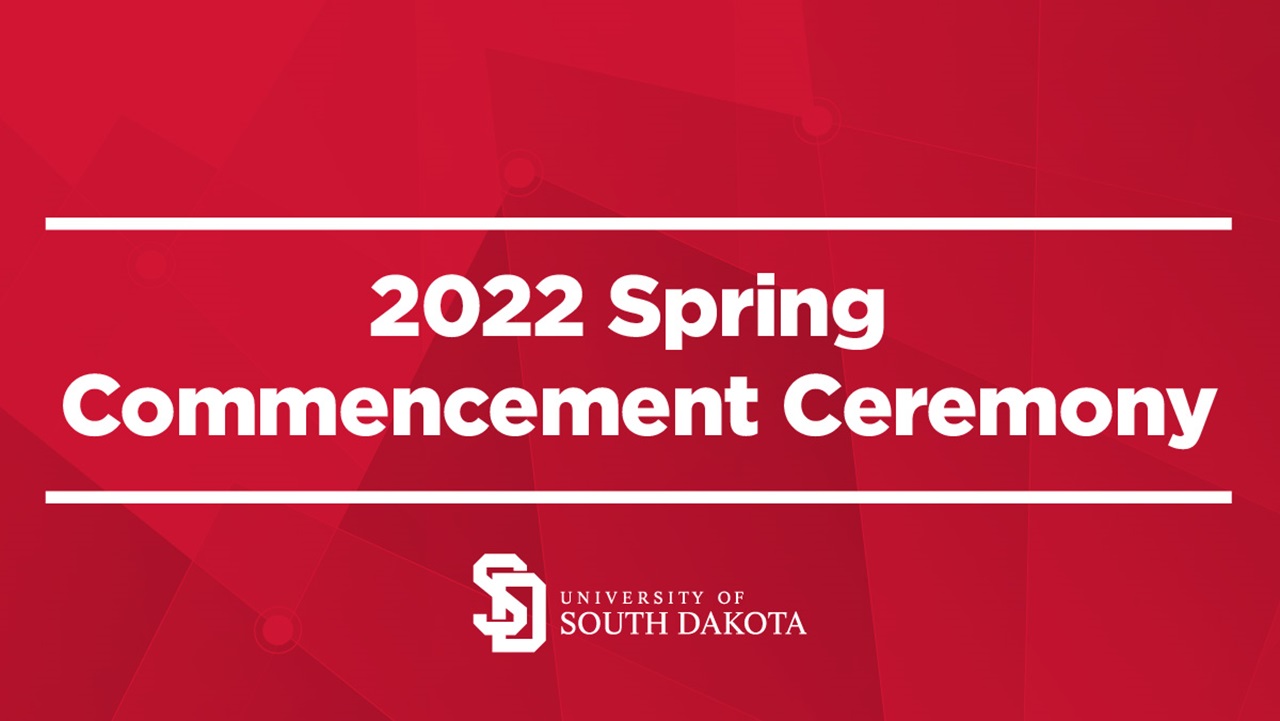 Details on Saturday's commencement, including attendance information, are available on the USD commencement webpage.
Over 1,300 undergraduate students will be recognized during the 9:30 a.m. undergraduate ceremony. Watch the undergraduate commencement ceremony. Over 810 graduate/professional students will be recognized during the 2:30 p.m. graduate ceremony. Watch the graduate commencement ceremony.
This year's commencement address will be delivered by 2008 graduate Frank Leibfarth, Ph.D. The Yankton, South Dakota, native graduated from USD with bachelor's degrees in chemistry and physics. Leibfarth, an assistant professor of chemistry at the University of North Carolina, was recently named one of Popular Science's "Most Innovative Up-And-Coming Minds in Science."
University of South Dakota student Ryan Conover was selected for the nationally competitive Critical Language Scholarship (CLS) Program. As part of this program, Conover will embark on an immersive study abroad experience in Kyrgyzstan, a country in Central Asia, and study Russian.
Three undergraduate students at the University of South Dakota – Jayda Hallman, TyAnn Hart and Aundria Lankford – were awarded the Gilman Scholarship, a prestigious, national competitive scholarship that supports students to study or intern abroad.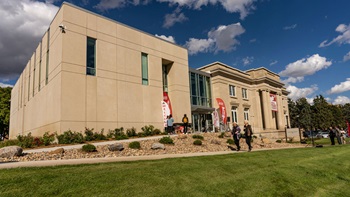 The National Music Museum (NMM) is celebrating 50 years in the making with a special exhibition "As Good as Gold: The First 50 Years (1973–2023)."