USD Gets Approval for $1 Million in Funding from City of Vermillion for Wellness Center Expansion
On Oct. 17, the City of Vermillion approved methods to provide the University of South Dakota with $1 million in funding to help finance the expansion of the USD Wellness Center.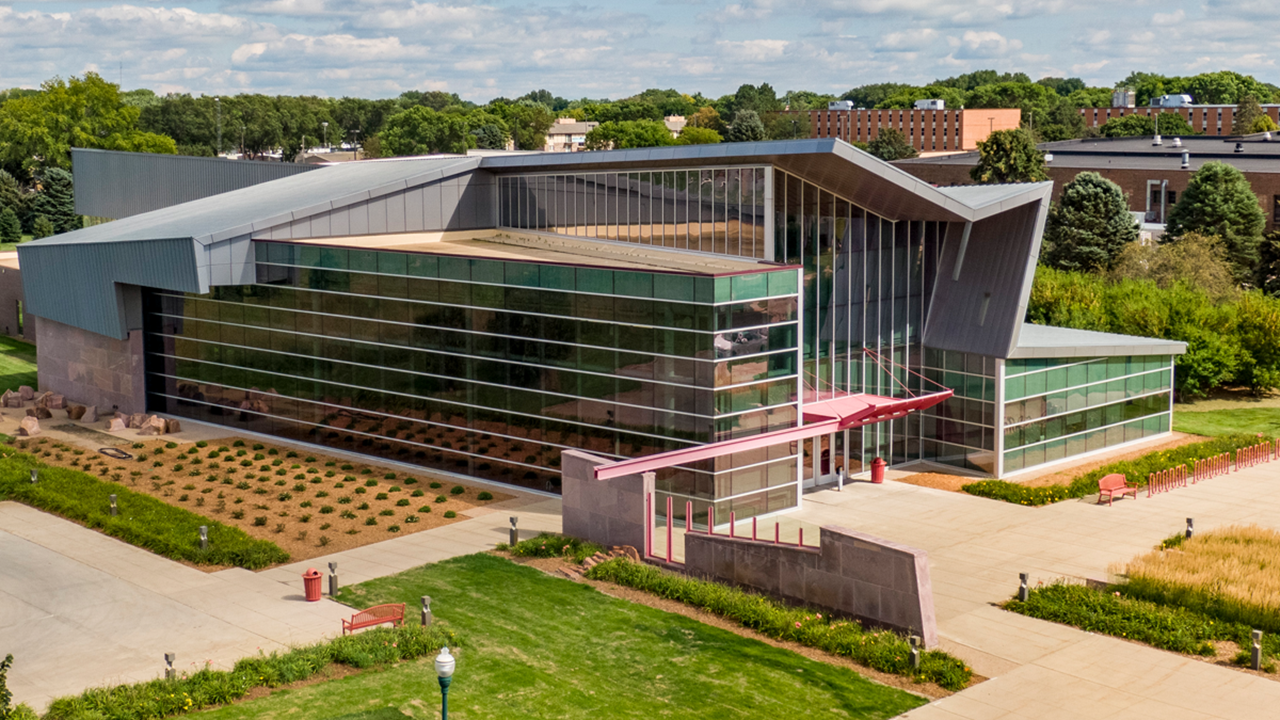 The $31.25-million expansion is scheduled to begin in the spring of 2023 with completion in fall 2024. It will add an estimated 45,800 gross square feet to the current facility. A notable highlight of the addition is the indoor wellness pool and its related aquatic offerings that will be made available for use to USD students, faculty and staff and the broader Vermillion community.
"We are grateful for the city's support in funding the Wellness Center expansion," said USD President Sheila K. Gestring. "We are thrilled to be able to provide a state-of-the-art recreational and competition pool for both campus and Vermillion community members to enjoy. This transformative expansion opens so many doors for the university and city to host events that will bring our communities and surrounding areas together."
"We as a community are fortunate to have a welcoming university to allow access to a state-of-the-art facility," said City of Vermillion Mayor Jon Cole. "When the university grows and thrives, Vermillion grows and thrives as well. I'm looking forward to continued collaborative efforts to help our community grow."
The recreational pool will allow for a wide variety of community events and uses, including swimming lessons, lap swim, open swim and more.
In addition to the recreational pool, the Wellness Center expansion will also add a 50-meter competition pool with seating for approximately 500 patrons, as well as a wet classroom, hot tub, steam room, athletic locker rooms, expanded wellness locker rooms, meet management rooms, coaches' offices and lifeguard rooms.