USD Introduces the 30 Under 30 Class of 2022
The University of South Dakota Alumni Association recently announced the 2022 class of 30 Under 30 recipients.
30 Under 30 recognizes outstanding young alumni who are making an impact in their professional and personal lives. Achievements are recognized in the areas of professional success, community involvement and/or university engagement. The 30 Under 30 program began in 2018.
USD is proud to present the Class of 2022:
Jack Cochrane '21, Professional Athlete at Kansas City Chiefs
Jackie Hendry '15, '22, Host and Producer of "South Dakota Focus" at South Dakota Public Broadcasting
Hanna DeLange '18, Public Relations and Content Strategist at USD
Jessica Gaikowski '17, '19, Director of Marketing and Communications at Avel eCare
Alexandra Parkinson '15, '21, Physician Assistant at Children's Hospital and Medical Center
Cole Bockelmann '16, City Administrator at City of Humboldt
Chesney Garnos '17, '21, Strategic Communications Manager at The Event Company
Zach Nelson '15, Associate, Reporting and Development at Amazon Conservation Team
Malachi Petersen '17, '18, City Planner at City of West Fargo
Kiana Dowdell '16, '19, Director, Prospect Research & Information Management at Dakota State University Foundation
Nancy Fregoso '16, '18, Professional School Counselor at Des Moines Public Schools
Shanel Goranowski '18, '21, School Psychologist at UmonHon Nation Public School District in Macy, NE
Michelle Novak '17, '21, Clinical Assistant Professor at University of North Dakota
Andrew Schuiteman '17, General Dentist at Kusek Family and Implant Dentistry
Carmelita Shouldis '19, Lakota Educator at Sicangu Co.
Lisa Harmon '15, '18, Legal Counsel at State of South Dakota - Department of Labor and Regulation Division of Insurance
Saeed Dabbour '19, Paid Media Analyst at Voro Digital
Allie McMullen '16, Communications Manager at Kansas City Zoo
Alicia Susac '15, Pediatric Focused Prosthetist Orthotist at Hanger Clinic
Kyle Beauchamp '20, Associate Attorney emphasizing in Criminal Law and Family Law at Colbath and Sperlich Attorneys at Law
Matthew Hilson '18, AP Government Teacher at Chamberlain High School
Casey Kasperbauer '16, Men's Basketball Assistant Coach at University of South Dakota
Bailey Moore '14, '15, Adult Manager at Deloitte
Sarah Schneider '18, '22, Resident Physician at Vanderbilt University Medical Center
Mekko Bear Killer '22, Project Aware Social Worker/Counselor at Little Wound School
Corey Christianson '14, Researcher at The Journey Museum and Learning Center
Rachel Reinert '16, '17, Special Education Teacher at Valley Crossing Elementary, part of South Washington County Schools
Ben Selbo '19, Prosecutor at Maricopa County Attorney's Office
Elliot Zadow '15, '17, Science Teacher/ Assistant Football Coach at Humboldt Unified School District
Lucas Holden '15, '16, Audit Manager at Eide Bailly, LLP
Learn more about the recipients at www.usdalumni.com/connect/30-under-30.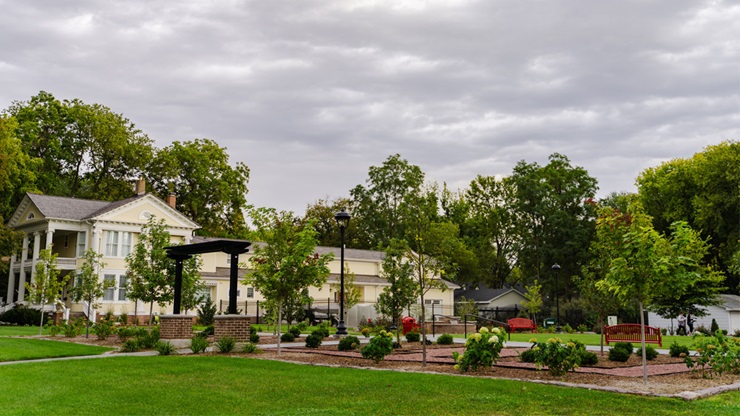 The University of South Dakota is set to host a dedication ceremony for Founders Park on Thursday, Oct. 20 from 4-5:30 p.m. A reception with light refreshments will follow the ceremony.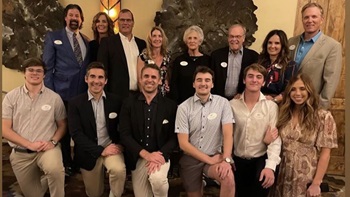 The Mickelson family has been selected as the 2022 Coyote Legacy Family of the Year in honor of the many generations who have attended the University of South Dakota and the contributions they have made to the university and the state.
The University of South Dakota Women in Philanthropy is set to host its fourth annual event Saturday, Sept. 24, at 9 a.m. in the Muenster University Center Ballroom.