Rural Matters: USD Knudson School of Law and Project Rural Practice Place Practicing Attorneys in Rural Communities
Over 65% of South Dakota's attorneys practice in its largest cities -- Sioux Falls, Rapid City, Pierre and Aberdeen. The State Bar of South Dakota recognized that there is a need for rural practicing attorneys in the state and created Project Rural Practice to encourage more lawyers to work in small towns and bring back the "Main Street attorney."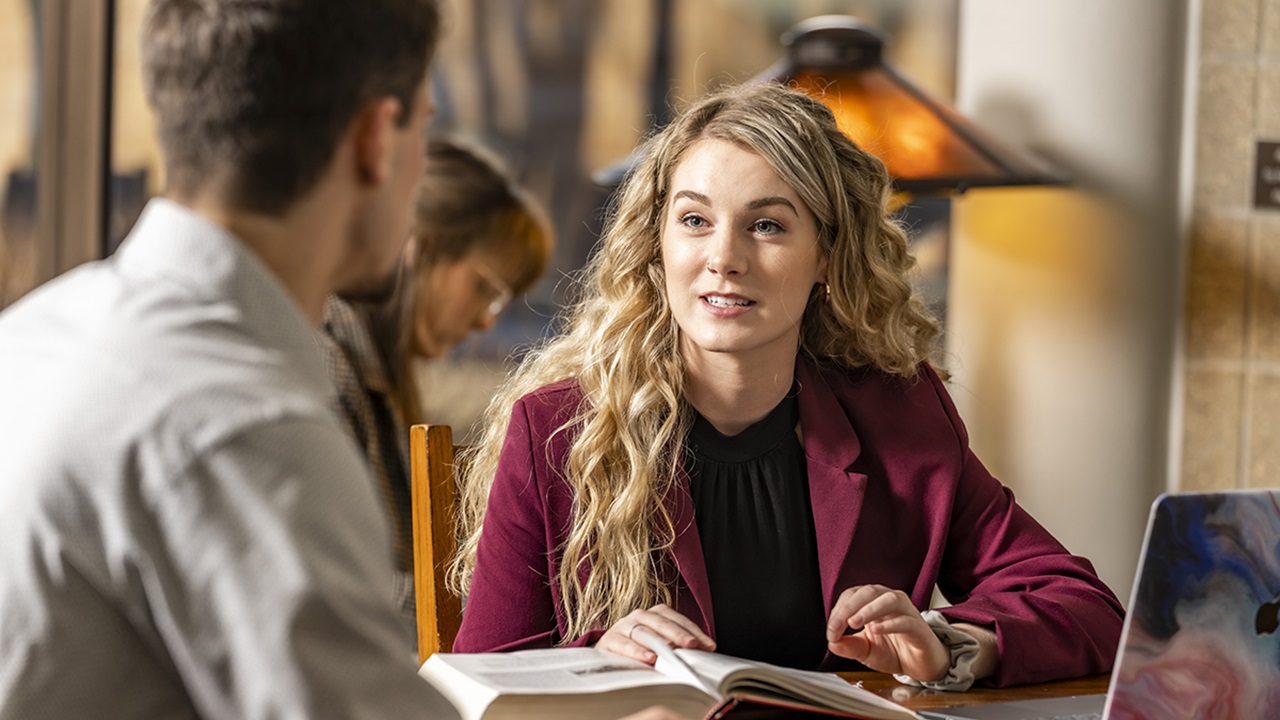 Knudson School of Law career services promotes Project Rural Practice and the Rural Attorney Recruitment Program (RARP) to law students looking for summer internships or careers after graduation.
After they graduate, attorneys can participate in RARP, which provides incentive payments to those who practice in a rural community for five years. The SDUJS recognizes the first few years in rural practice can be tough, so the incentivized payment helps attorneys become self-sustaining.
Liz Steptoe '20 is an associate attorney for Sovell Law Office and practices in the Onida and Highmore offices, in Sully and Hyde Counties. After interning with Sovell Law during her time at Knudson School of Law, as a part of Project Rural Practice, she wanted to continue working for the community she grew up in. Using RARP, Steptoe was able to receive financial support to begin practicing in the communities once she graduated from Knudson School of Law in 2020.
"Rural practice has helped me understand the need for legal services in smaller communities," Steptoe said. "I believe access to legal services in a small rural community helps those areas continue to thrive. It's rewarding to be able to offer a positive impact on your community."
For Knudson School of Law students like Damian Vacin, Project Rural Practice helps shape postgraduate goals. After interning with the Tripp County state's attorney, he decided to pursue a career in rural law and return to Tripp County.
"Originally when I graduated, I wanted to go to Sioux Falls and do research and paperwork. I didn't want to be a trial attorney," Vacin said. "After being in the courtroom, and the experiences I received working for Tripp County, my goals shifted."
Vacin will intern with Tripp County again this summer, and, after graduating in 2023, he plans to return as a deputy state's attorney through the RARP.
"Different State's Attorneys out there are swamped," Vacin said. "There's only so much a lawyer can take and do at one time. Supporting these programs and investing in those rural communities ensures that if there's a client, they're going to be able to have proper representation in a court of law."