USD Launches Everbridge Mobile App to Protect Campus Community
The University of South Dakota is launching the Everbridge mobile app to help keep students, faculty, and staff safe and informed during crisis situations.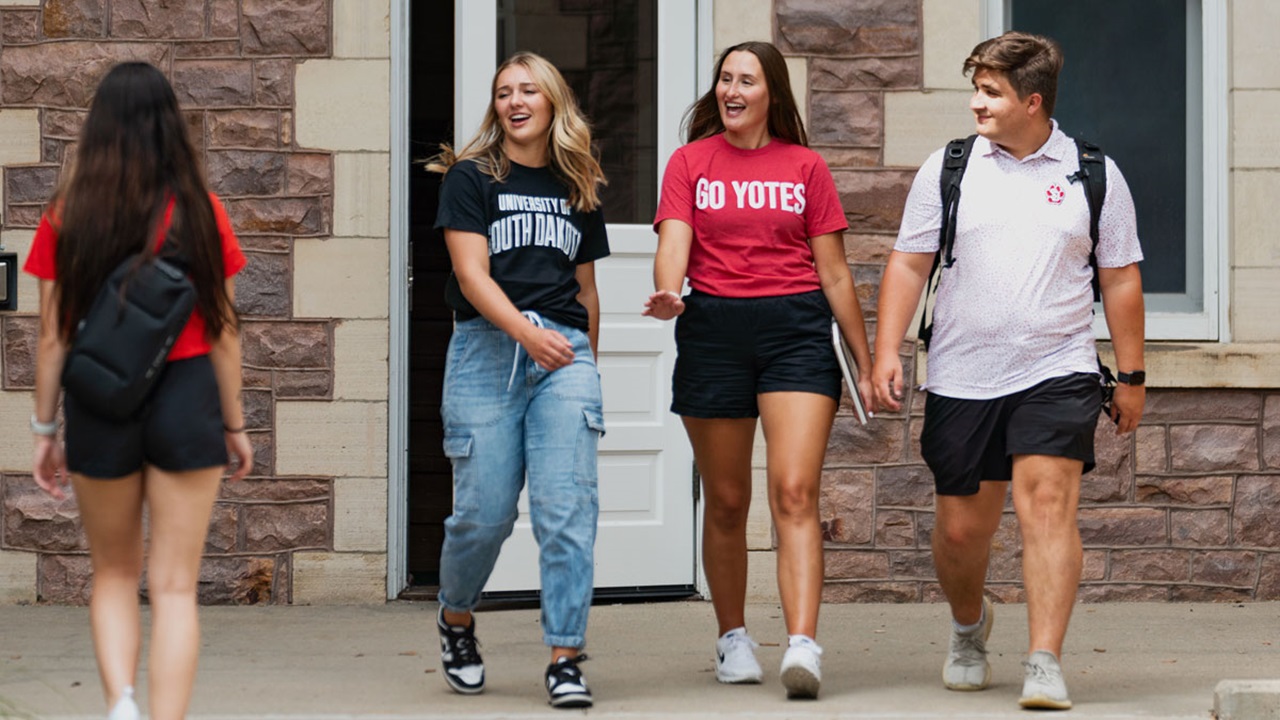 USD currently uses the Everbridge emergency notification system to alert the campus community of emergencies. The Everbridge mobile app will function the same as the ongoing notification system but offers additional, enhanced safety features to help keep the community safe and informed during crisis situations.
The Everbridge mobile app helps USD public safety teams quickly communicate potential threats, emergency situations, or critical information. When a threat is identified, public safety teams can immediately warn students and staff using the mass notification capability and recommend the best course of action.   
The USD community can download the Everbridge mobile app for free, which features a panic button to send an SOS request to the campus emergency dispatcher with a single touch. When pressed, the phone's video functionality automatically launches, records what is happening, and transmits the video and audio in real time with the SOS request to the emergency dispatcher.  
If someone is off campus or traveling abroad, the emergency call button automatically routes to the local emergency management services.  
The mobile application also allows users to proactively send check-in notifications to campus security if they are in a potentially vulnerable situation, such as walking across campus late at night by themselves. If the user doesn't check in at the prescribed interval once they have activated the 'safe corridor,' campus police will be dispatched to the user's last known location to ensure they are safe.  
"The Everbridge mobile app and safety connection functions provide an added layer to our safety umbrella," said Bryant Jackson '23, Ed.D., chief of University Police. "The app provides another safety resource for our students, faculty and staff both on and off campus."
To learn more about USD's new security capabilities, please visit www.usd.edu/Student-Life/Student-Resources-and-Wellness/USD-Apps or call the University Police Department at 605-658-6199.
Everbridge keeps people safe and organizations running and empowers enterprises and government organizations to anticipate, mitigate, respond to, and recover stronger from critical events. In today's unpredictable world, resilient organizations minimize impact to people and operations, absorb stress, and return to productivity faster when deploying critical event management (CEM) technology. Everbridge digitizes organizational resilience by combining intelligent automation with the industry's most comprehensive risk data to Keep People Safe and Organizations Running™️. For more information, visit www.everbridge.com, read the company blog, and follow us on LinkedIn and Twitter.. Everbridge…Empowering Resilience.