USD Library Archives and Special Collections Digitization Project Featured in South Dakota Magazine
The University of South Dakota's Libraries' Archives and Special Collections new digitization project was recently featured in the September/October edition issue of the South Dakota Magazine.
USD's Archives and Special Collections includes rare books, manuscripts and archives. Their recent digitization project included the addition of three items pertaining to early Dakota territorial history to the digital library. Sarah Hanson-Pareek, curator of digital projects and photographs for the Archives and Special Collections, is responsible for the digitization of these items. The article in the South Dakota Magazine explores the early history of the state through these archived pieces.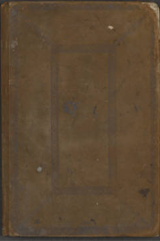 The first item was a descriptive book of Company A of the 1st Dakota Calvary containing soldiers' names, physical traits, places of birth and dates of enlistment. The book was written by Captain Nelson Miller and dates from the Civil War era. It served as a roster of the men who enlisted to serve in the Dakota Territory between 1862 and 1865.


The second item added to the digital library was a scrapbook of newspaper clippings from 1863-1864 that reflect the history, particularly the military and political events, of the Dakota Territory. John Blair Smith Todd, a former delegate to the U.S. Congress from the Dakota Territory, created the scrapbook using articles published in the "Sioux City Register," the "Dakotian," the "Omaha Daily Nebraskian," the "Congressional Globe" and the "Dakota Union."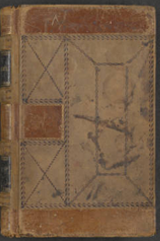 The third item added was a bound manuscript ledger reflecting the sales of goods, including alcohol, at a trading post maintained by Cuthbert DuCharme on the Missouri River near Fort Randall in Dakota Territory, or present-day Charles Mix County, South Dakota. The ledger contains daily entries between 1869 and 1872 and a list of DuCharme's property as of 1857.

"The scanning project itself is so historically significant, and it's nice to receive recognition of our staff and collections," said Danielle De Jager-Loftus, technology/art, music and theatre librarian for the University Libraries. "There is so much in the Archives and Special Collections just waiting for people to use for their studies and enjoyment, and it's cool to receive acknowledgement of our efforts."

The ongoing efforts of the digitization project have been supported by a CARES Act grant of $193,000, which has been used to purchase new equipment and has helped make the collection materials available to a broader audience.