USD Releases New Children's Book 'Where's Charlie?'
The University of South Dakota is proud to present "Where's Charlie?" a search-and-find children's book set during the university's homecoming, Dakota Days.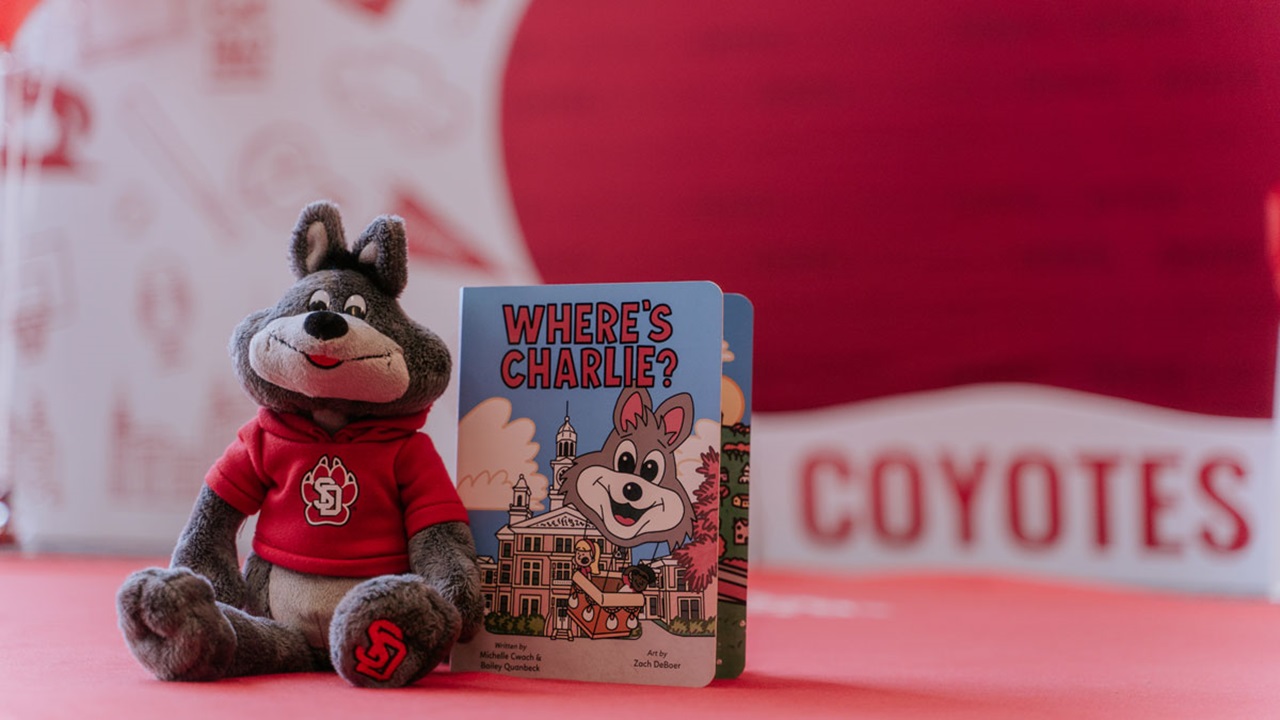 "Where's Charlie?" asks readers to find Charlie Coyote before the Dakota Days parade begins at 9 a.m. Readers search through the USD campus and around the Vermillion community until they find Charlie.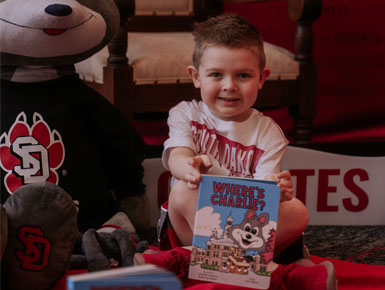 "Where's Charlie?" was written by USD alumni Michelle Cwach, a 2009 contemporary media and journalism and English graduate, and Bailey Quanbeck, a 2018 communication studies graduate and a graduate candidate in the Master of Arts in communication degree program.
"For most young Yote fans, Charlie Coyote is at the center of their childhood experience and brings such a feeling of excitement and joy whenever they visit USD's campus," said Cwach, assistant vice president of marketing communications & urelations. "It was such a pleasure to collaborate with other USD alumni and use our imaginations to tell the story of Charlie Coyote exploring campus and the larger city of Vermillion on the day we celebrate being a Yote the most -- Dakota Days."
"Where's Charlie?" illustrations were done by USD Department of Art graduate Zach DeBoer '12. The scenes depict several familiar locations, including the DakotaDome, Old Main, the John A. Day Gallery inside the College of Fine Arts, the rock wall inside the Wellness Center and downtown Vermillion.
"It was a blast working on this book for my alma mater," said DeBoer. "Walking around campus and downtown, taking reference photos of the places I spent so many impactful years, was a very cathartic experience for me. I hope I was able to capture some of that Dakota Days magic for the parents and kids who read 'Where's Charlie?'"
"Where's Charlie?" is available in store and online at Charlie's Bookstore & Fan Shop.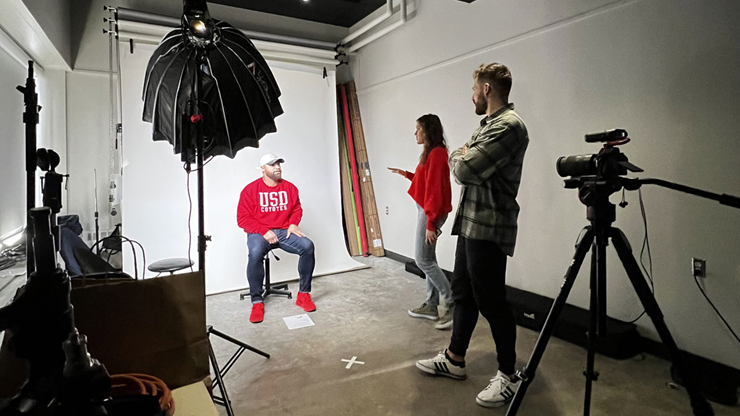 The University of South Dakota was nominated for a 2022 Upper Midwest Regional Emmy in the Commercial category for their "University of South Dakota 2022 Brand Spot" video. This is their second Emmy nomination, following a nomination in 2020.