Health Sciences Professor, Alumnus Participate in 437 Project for Suicide Awareness
A group of 12 runners, including a USD assistant professor of occupational therapy and an alumnus, will participate in a fundraising run across the State of South Dakota later this month to support mental health, specifically, suicide prevention.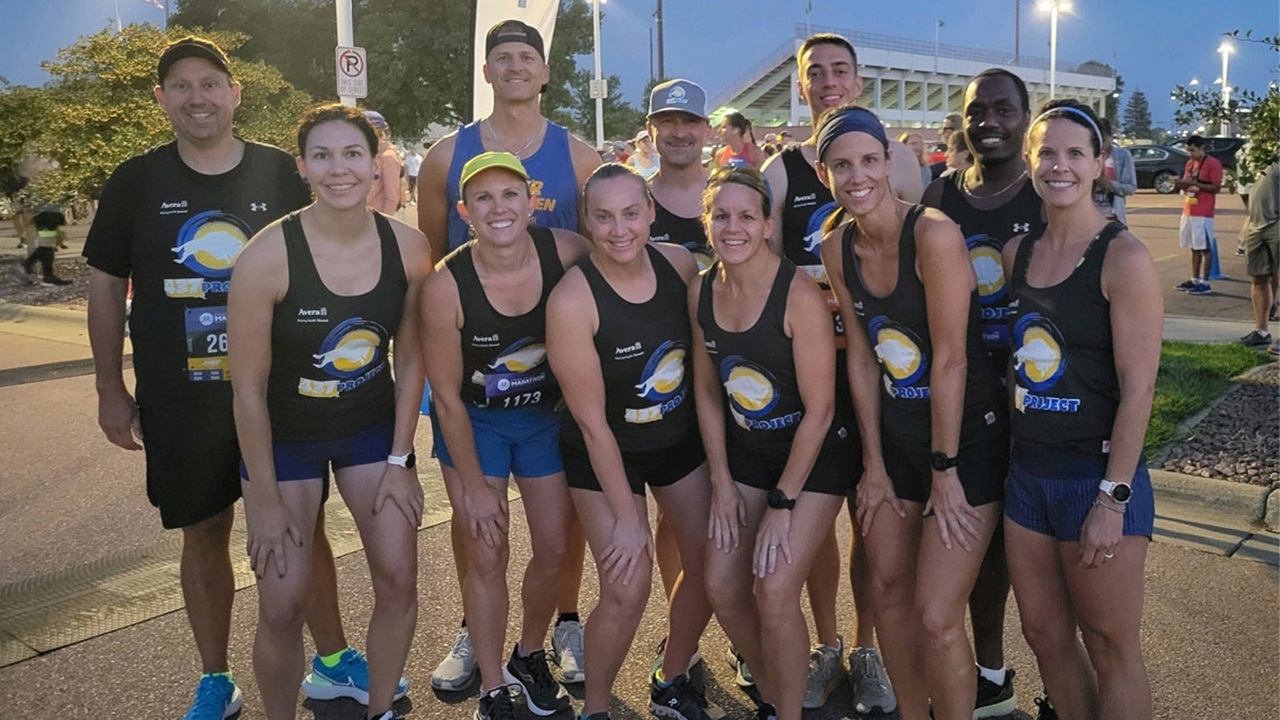 The 12 runners, part of a group called The 437 Project, is made up of community leaders, including Whitney Lucas Molitor, an assistant professor of occupational therapy in the USD School of Health Sciences, and Benson Langat, School of Health Sciences 2014 and 2020 alumnus. Proceeds go to the Helpline Center in Sioux Falls, the only accredited suicide crisis center in South Dakota.
On Thursday, Sept. 22, runners will depart from Belle Fourche to begin the 437-mile relay-style journey. Runners will connect with communities as they raise funds and awareness for this initiative, finishing at the Levitt at the Falls in Sioux Falls on Sunday, Sept. 25.
Lucas Molitor's work focuses on health and wellness promotion, chronic disease prevention and social determinants of health. "Mental health is an important and sometimes underdressed area of health," said Lucas Molitor. "Because being mentally well can be improved when physical health is optimal, this project was a great way to advocate for and highlight the importance of mental health for people across the lifespan. It becomes important to recognize when shifts in physical and mental wellness occur and to be equipped to seek support when necessary to better manage health. The 437 Project aligns with this work and is a great fit with what I do professionally."
Langat echoed those sentiments, saying, "As a social worker, I know that physical activity can play an essential role in mental well-being and relieve symptoms of mental health conditions like depression and anxiety. While the physical health benefits of exercise are frequently discussed, the link between exercise and mental health is often overlooked. As a runner, I have seen the benefits running has brought to my mental health. I choose to be part of The 437 Project to bring awareness to mental health."
Suicide is a national public health issue and data shows rates are disproportionately higher among Native communities. The mission of the USD School of Health Sciences embraces service to South Dakotans as well as to Native populations in the state.
Donations may be made to Text4Hope, the HelpLine Center's crisis hotline, by scanning the QR code. For more information, visit www.the437project.org.