USD to Recognize 4 Alumni for Achievement, Contributions Oct. 21
The University of South Dakota is honoring four alumni for their professional achievements and contributions to the university, their communities and South Dakota Oct. 21 during the 2022 Unleash Your Legacy reception.
The event is set for 5 p.m. the Friday of Dakota Days at the Sanford Coyote Sports Center. This annual Dakota Days event is complimentary for all to attend; hors d'oeuvres and refreshments will be provided.
While the event is free, registration is requested (available online) and attendees can request to reserve a table. The University of South Dakota Alumni Association will confirm table reservations closer to the event.
Receiving Alumni Achievement Awards this year include: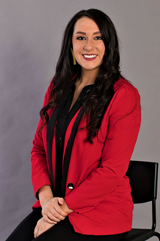 Dawn Marie Johnson ('12, '20) for Emerging Leader: Dawn Marie Johnson is a natural leader and mentor who is able to engage and inspire the youth – and peers – she works with. She received both her bachelor's and master's degrees in social work from USD and continues to be an advocate for the School of Health Sciences, Department of Social Work and university. She was a 2019 30 Under 30 recipient and has a long list of accomplishments through her work with afterschool, health, family engagement and Native American youth programs.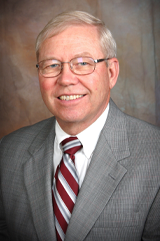 Dennis Duncan ('70, '73) for Service to the University: Dennis "Denny" Duncan has long been a supporter, volunteer and advisor to USD. He received his bachelor's degree in political science in 1970, followed by his juris doctorate in 1973. As an alumnus, Duncan maintained a close connection to the university by serving on the Law School Advisory Council, as a USD Foundation Trustee, a lobbyist for the university at the state legislature and in other unofficial capacities.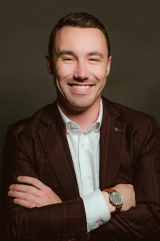 Erik Muckey ('14) for Public Service: Serving others is a core part of who Erik Muckey is. During his freshman year at USD, Erik was asked by his friend and fellow alumnus, the late Dennis John "DJ" Smith-Crawley ('14), to help start a group to support college students dealing with depression and suicide. Through Muckey's long-time leadership, that group – Lost&Found – has become a premier suicide prevention and postvention organization for youth and young adults (ages 10-34) for the region, partnering with more than 10 higher education institutions and reaching more than 2 million people annually through digital mental health resources each year.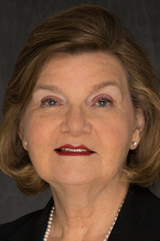 Julie Johnson ('74, '76, '76) for Professional Achievement: The impact Julie Johnson has had on South Dakota as a lawyer leader is immeasurable. For more than 40 years, she has been a staple at the South Dakota State Capitol. She started as a page and intern in the Senate, and also held internships with the Legislative Research Council, Constitutional Review Commission, Attorney General's Office and Siegel Barnett Law Firm. After earning three degrees from USD – her B.A. in 1974 and master's and juris doctorate in 1976 – Johnson returned home to Aberdeen to practice law for a few years before going to work for Gov. Bill Janklow in the Department of Labor. Johnson has held several roles within the state government, led other organizations and currently focuses on legislative issues for the region, serving as a registered lobbyist for many groups.