USD's Dittberner Announces Grant to Increase Peer Specialist Services in South Dakota
Melissa Dittberner, Ph.D., a lecturer in addiction counseling & prevention at the University of South Dakota, recently announced the Straight Up Care peer specialist grant program to increase the peer specialist workforce in South Dakota.
Straight Up Care has set up a local recovery taskforce and is currently seeking grant applicants. The program has authorized 100 $500 grants to cover the certification program and services of the taskforce. There is no cost to residents that qualify for the grants to get trained and certified as a peer specialist to begin helping those in need.
The nation is seeing an increase in substance use disorders, and since the onset of COVID-19, there has been an escalated absence of mental health and addiction professionals. Straight Up Care seeks to fill this gap by connecting peer specialists to clients and providing virtual recovery services in a way that is compliant and efficient.
Peer specialists are professionals that have lived experience and are trained to support those who struggle with mental health, psychological trauma or substance abuse. Their personal experience with these challenges gives them unique expertise and helps make them an integral part of a coordinated care team.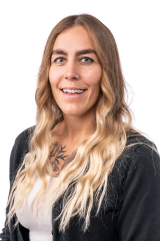 The goal of the program, according to Dittberner, is for peer specialists to be able to reach clients remotely. "My past research has shown that peer services are needed across the state," she added. "These grants will help boost the workforce for people in recovery."
A telehealth app, Straight Up Care provides the necessary training, administrative, client referral and compliant tools required for peer specialists to support their clients remotely. With this product, peer specialists will have access to HIPAA-compliant private chat rooms, video calls, payment processors and scheduling tools to ensure they have the most effective means to communicate.
The platform was developed in collaboration with co-founder Jonathan Lewis.
"This is a turnkey web-based app for peer specialists," Lewis said. "I have created an online learning platform that houses our 46-hour self-paced online certification. We are happy to be able to offer these training grants."
To be eligible for a grant, participants must meet the following criteria.
Must be a resident of South Dakota.
Must identify as in-recovery from mental health or addiction or have a loved one who they have helped navigate these spaces.
Must be willing to help others navigate their recovery path.
Must be over the age of 18.
Learn more about the grant program and how to apply on the Straight Up Care website.