Using Personal Setbacks, USD Alum Studies to Seek Change at NCAA Level
During a 2019 team bonding exercise, University of South Dakota women's swimming team member Kristen Quigley '22 was accidentally concussed during the height of the season.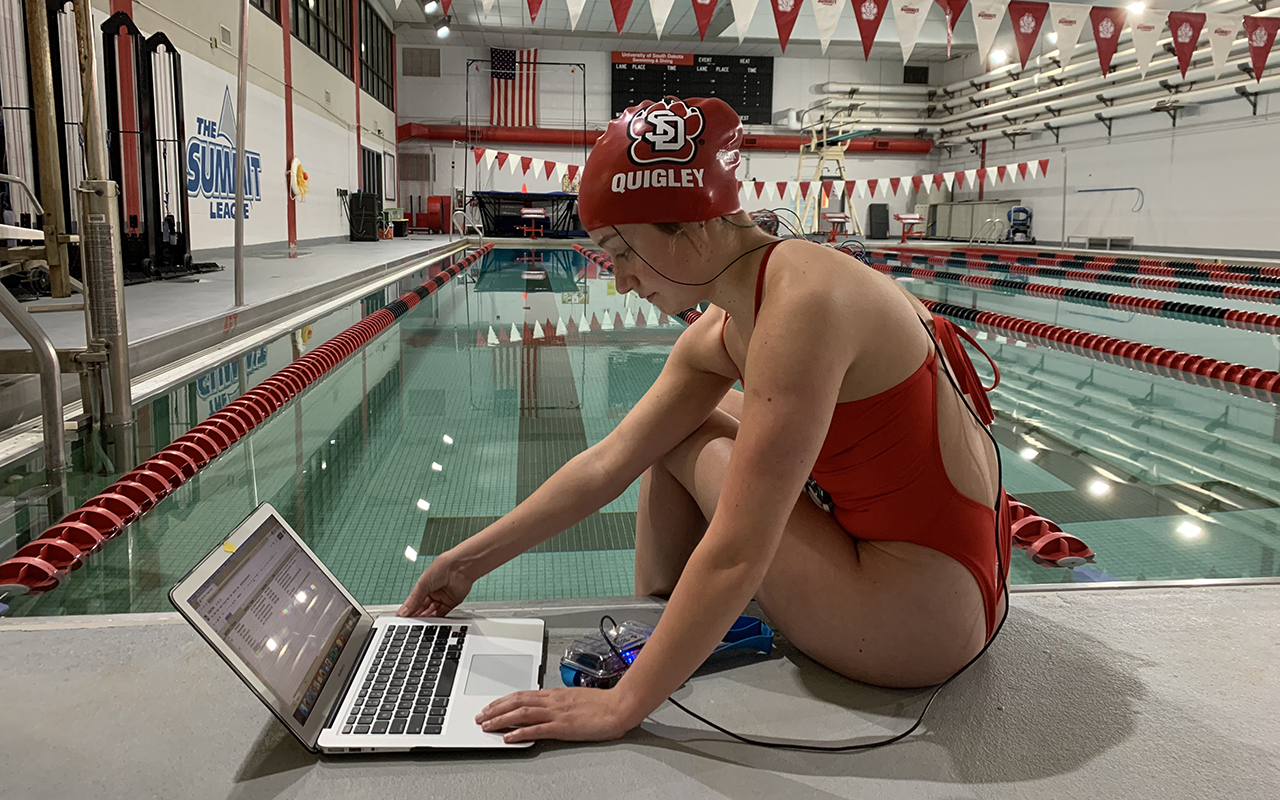 As a sophomore with a string of important meets in front of her, Quigley had to navigate USD's concussion protocol for athletics and academics, while also feeling the pressure to be back in the water as soon as possible to not lose the training momentum she had gained.
This wasn't the Ontario, Canada, native's first concussion, and she knew the recovery would be unclear and full of daily tests. Quigley took an Immediate Post-Concussion and Cognitive Test (imPACT) to determine how much damage she needed to recover from compared to her pre-season baseline imPACT scores.

Every morning, instead of practicing with her team, she had to take balance tests and was asked to describe a series of symptoms she was feeling. This
left her feeling alienated and frustrated during a seemingly never-ending process.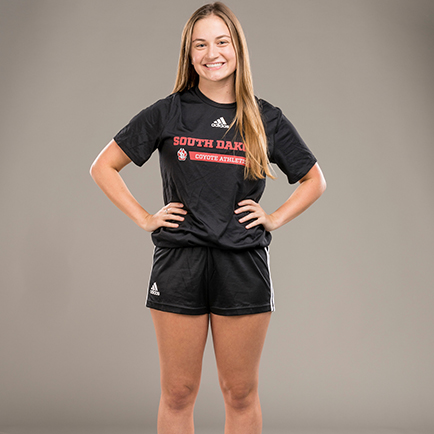 Eventually, Quigley made her way back into the pool;
however, she was unsure if she was truly cleared to race, or if the outside pressure to get back in the water was the reason behind her reentry into competitions.

Due to her history in college athletics, unclear and unstandardized concussion protocol in the NCAA and a passion for neuroscience, Quigley dreamed of studying the human brain, how concussions impact people for life and how the NCAA could create a standardized protocol to protect athletes from reinjury.

She followed this dream and is now pursuing
a
Ph.D. in neuroscience at the University of Nevada Reno (UNR).
"I wanted to do this because of the concussions I had in high school and college that changed my life somewhat for the better and somewhat for the worst," Quigley said. "I think everyone deserves better access to health care, specifically concussion care, so that people don't have to live with symptoms for the rest of their life that could have been prevented in rehab."


Journey Toward a Ph.D.
While competing as a standout member of the USD women's swimming team and earning numerous academic and athletic achievements, Quigley realized she could combine her two passions; neuroscience and athletics.
As a student at USD, she worked in Doug Peterson's, Ph.D., chair of psychology, lab and Tim Ricker's, Ph.D., assistant professor in psychology, lab where she was able to gain the mentorship and skills needed to pursue the path to her dream.
"After taking Dr. Peterson's undergrad class, Exploring Neuroscience, I became passionate about the material, and getting to do research with him on top of that was really amazing," Quigley said. "I began doing research on athletes, and that made me realize that I could build a career off the two things I was passionate about. I also enjoyed connecting with my professors and seeing what they get to do in their day-to-day jobs. That helped me realize that's something that I would want to pursue because I can combine everything I'm interested in for my Ph.D."

Quigley also immersed herself in campus life in many ways outside of athletics and research and recommends getting involved to anyone attending USD.
"I was an international student ambassador, College of Arts and Sciences ambassador, peer mentor and was a member of the Native American Cultural Center, as a member of a Canadian Metis tribe," Quigley said. "Alongside all of my volunteering activities, like the Special Olympics and Dakotathon, I was able to build up a strong resume to get into a grad school."

After graduating from USD with a B.S. in neuroscience this May, Quigley moved to Reno, Nevada, to begin working and studying at UNR as a graduate researcher in the Neuromechanics Lab. She was selected for the only Ph.D. and research assistant position in the program.
"Swimming gave me an inspiration for my career path, and I began doing things like research in different labs to follow the career path and pursue the skills I needed en route to earning my Ph.D.," Quigley said.


Making a Change
During the next five years, Quigley aims to graduate with a M.S. in kinesiology and a Ph.D. in integrative neuroscience from UNR.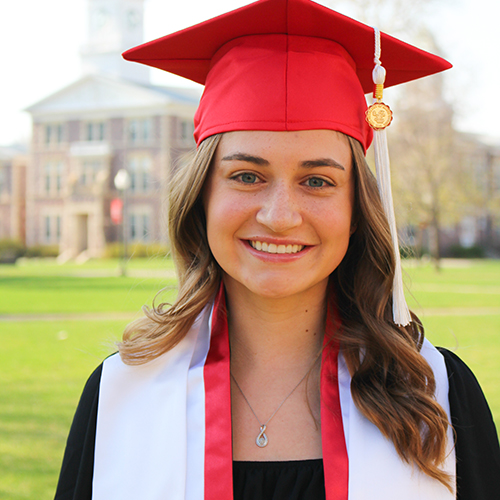 "As an athlete, scholar and budding researcher, Kristen demonstrates her ability to be teachable and a desire for learning," Nicholas Murray, Ph.D., director of the Neuromechanics Laboratory at UNR, said. "Completing a Ph.D. is about working extremely hard while juggling numerous responsibilities and possible failures. Kristen has demonstrated a high amount of gumption, which is one of the most desired elements of success in a Ph.D. program. This is one of the reasons why I selected her for our
only Ph.D. position
as she has the ability to put some elbow grease on the project to get it done."
Quigley's main goal with her work is to establish that each university has at least one athletic trainer who is trained and certified in concussion protocol, so they can pick up on the small differences crucial to concussion-related injuries, alleviating the challenges she faced during her concussions.
"I'm doing sports-related concussion research in my Ph.D. program, and I hope that I'll be able to create concussion testing certification classes while improving baseline concussion testing and post-injury testing. I hope to be able to work with the NCAA to establish a standardized protocol so that smaller schools that don't have as large of an athletic budget are still getting the same quality of concussion treatment as larger schools do," Quigley said.