Why Beacom's MBA Program Remains a Top Choice in the Nation
"Having the Beacom School of Business on my resume was not just a talking point, it was a selling point."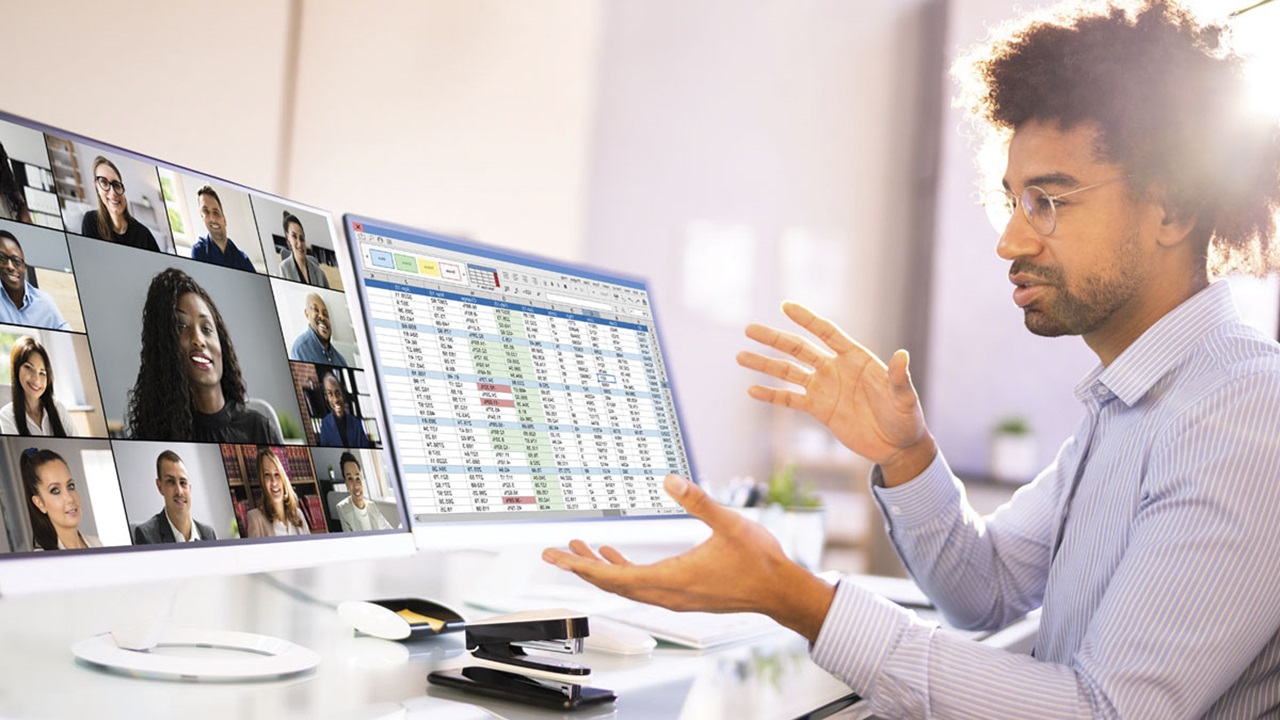 That's what Kathryn Kunkel, a human resources advisor at Sanford Health in Sioux Falls, said of Beacom's Master of Business Administration (MBA) program.
Kunkel, who completed her Bachelor of Business Administration and MBA degrees concurrently at USD in 2019, also credited the MBA program for its flexibility, intimate class sizes and expert faculty.
"It offered me the opportunity to continue to learn from my professors, who have extensive industry experience and who supported both my academic and professional growth and success. The smaller class sizes allowed me to collaborate and build relationships on an individual level with my peers and professors, which has expanded my professional network and opportunities in meaningful ways," Kunkel explained. "I'm so grateful for USD's online MBA program for granting me the flexibility to achieve both my academic and professional goals on my timeline and in my way."
Kerri DeGraff '17, MBA, chief development officer at the Washington Pavilion in Sioux Falls, echoes Kunkel's sentiments and highlights the program's flexibility.
"I started the program as a new mom, juggling my full-time work and family demands, with the hope of furthering my education and future career opportunities," said DeGraff. "The program provided me with the convenience to study and focus on my schooling when it worked best for me. The curriculum was relevant and challenging, and the entire faculty provided tremendous grace and support every step of the way."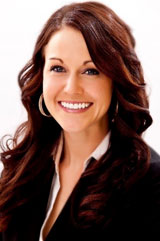 DeGraff said that she graduated from USD's program with a deeper understanding of the business world. "I graduated with the leadership and decision-making skills needed for future success in my career and in life," she said. "Most importantly, the program gave me the confidence to realize that I'm capable of more than I ever thought I could be."
Kunkel and DeGraff are just two examples of how the USD Beacom School of Business MBA program continues to support its students and prepares them to be leaders in their fields. The 100% online program sets the bar for master's level business degrees and remains ranked among the best in the nation.
"The Beacom School of Business is accredited by the AACSB-International, which requires rigorous curriculum and student learning, high faculty expertise and active engagement with the industry," said Mark Yockey, Ph.D., interim dean of the Beacom School of Business. "Our students graduate with the skills they need to thrive as business leaders in South Dakota and beyond."
As a result of their industry and student-centered approach, South Dakota's business school has restructured the prerequisites for professionals without an undergraduate business degree.
These changes help make the MBA program more accessible and quicker to earn the degree.
"We're excited about the changes, and we like to say that we are listening to what our students need to be successful," said Jewel Goodman Shepherd, Ph.D., associate dean of graduate programs and associate professor of health services administration. "We're also listening to what the industry is telling us, and making the MBA program a bit leaner, is the perfect answer for what they needed us to do."
For those who want to earn an MBA but don't have a strong business background, this program will make it simpler to return to higher education. Expert business school faculty created an online hub that provides background knowledge to help students be successful regardless of their undergraduate degree.

"Our faculty have created materials, videos and documents in an online hub that will help refresh students' memories on concepts that will be important to understand as they navigate the online MBA program," said Goodman Shepherd. "In addition, we have welcome videos to allow students to get to know our faculty."

Industry collaboration is also incorporated into the MBA program for students who are looking to apply their skills and gain workforce experience.

"Coyote Business Consulting, networking events and other hands-on opportunities allow our students to engage with the industry," Goodman Shepherd said. "We make it our point to ensure that they're prepared so employers are ready to hire them as soon as they complete their degree."
Ranked Among the Best, Priced Below the Rest
Beacom's online MBA has been ranked in the top 20 in the nation for seven consecutive years by The Princeton Review.
Ranked No. 15 in 2022-2023 list
Only school in the top 20 under $20,000
Most affordable MBA on The Princeton Review's Top 50 list
Total tuition and fees are 78% less than the average top 20 school
"It is an honor to continually be ranked among the best in the nation by The Princeton Review," said Yockey. "As the state's flagship university, we strive to provide our students with the knowledge, skills and confidence they need as they enter the workforce or advance in their career. It's important that we remain affordable and accessible to anyone who is ready to pursue an MBA and provide them with a world-class education taught by our expert faculty."