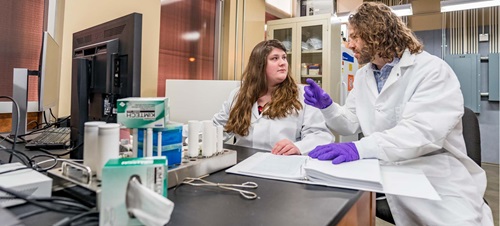 Research & Faculty
Innovation and discovery happen here. USD provides students and faculty with the resources, facilities and support they need to be thought-leaders in research and creative scholarship.
Turning Ideas into Impact
USD is a vibrant research institution where thought-leaders ask questions and find high-impact solutions. With expert faculty, robust facilities and centers committed to strong research activity, USD generates knowledge that has real-world impact on our global and local communities.
By getting involved in our research community, you'll not only be able to pursue your interests – you'll also gain unique, hands-on experience that enriches your understanding of our world.
Leaders in Research
Through strong partnerships and support of bright minds, USD's research centers foster academic excellence and spur economic growth.
Carnegie Classification: Doctoral University – High research value.
Graduate research programs have had a significant impact on the economy of South Dakota, through grants, business creation, and innovative science.
Of research investment in South Dakota over the past 5 years.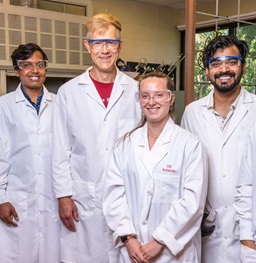 Make a Difference
Our passion for learning drives us to ask important questions and find transformative solutions.
As a part of our research community, you'll engage in research and creative scholarship that has real-world impact. From exploring global issues to serving our home state of South Dakota, you have an opportunity to make a difference here.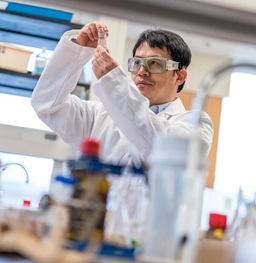 The Thought-Leaders Behind Our Research
USD is home to internationally recognized scholars whose research and creative scholarship have real-world impact.
By supporting our faculty's research endeavors and connecting students with opportunities to learn from the experts, we cultivate a community of leaders and learners who never stop asking questions that matter.
Meet our Faculty
The University of South Dakota is proud to announce that 12 students received 2024 Undergraduate Research Awards for excellence in creative scholarship and research.
Two former students of the University of South Dakota's Summer Program for Undergraduate Research in Addiction (SPURA) – Sophia Van Buskirk and Ahmed Nahian – recently had their research highlighted at the 2023 Symposium on Substance Use Research.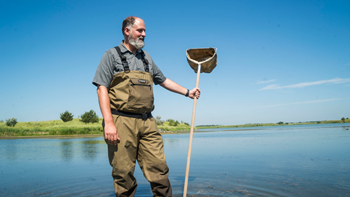 Long before becoming the chair of the Department of Biology, Jake Kerby, Ph.D., was a pre-medical student looking for ways to stack his resume and gain experience. For Kerby, undergraduate research proved to be the best way to do that, and now, he's committed to giving students at the University of South Dakota the same transformative experience he had.
Departments & Facilities
Explore the departments and offices leading research activity at USD.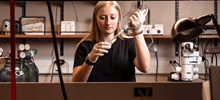 The Office of Research and Sponsored Programs supports and expands competitive research and creative scholarship at USD. The office oversees USD's research function, assisting faculty and researchers, generating student opportunities, and establishing and administering policies governing the conduct of research and overseeing the management of research programs.