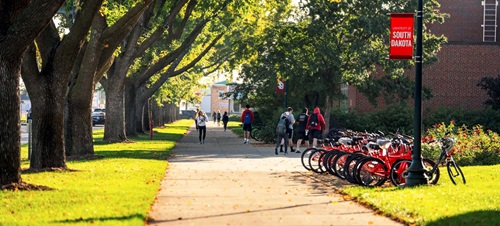 About USD
Whether you're in Vermillion or in your living room, we'll help you achieve your goal: a degree from the University of South Dakota.
Your College, Your Way
Welcome to USD, South Dakota's flagship university. We may have been around since 1862, but we're embracing the future through innovative research, flexible schedules and real-life learning opportunities both inside and outside the classroom.
Join the more than 9,000 students getting their education at affordable rates, and you'll get that "big university feel" without that big university price tag.
Come find your future at USD!