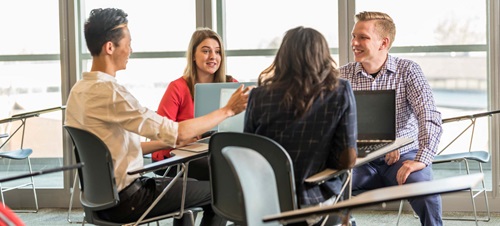 Technology Readiness Acceleration Center
The Technology Readiness Acceleration Center (TRAC) brings graduate students and scientific entrepreneurs together to facilitate entrepreneurship, startup creation and company growth.
Get on the Right TRAC
The University of South Dakota working in collaboration with Sanford Health, has established the Technology Readiness Acceleration Center (TRAC) to focus on commercializing innovations, supporting entrepreneurship and developing research for market readiness. This allows USD and Sanford researchers to see their research elevate from tests in a laboratory to real-world applicable technologies.
TRAC pairs USD graduate students with faculty inventors and trains them to be apprentices in the development and commercialization of novel technologies through education, innovation and entrepreneurship. Students chosen to participate in the TRAC program will earn up to $10,000 per semester.

Download Brochure
Help Us Bridge the Gap
TRAC will allow you to further your education while working towards bridging the gap between academia's research and commercial business's finalized products. USD is offering this unique opportunity to partner with industry leaders to innovate and build on established technology.
Work directly with USD and Sanford researchers in the areas of:

Vaccine manufacturing in USD's certified Good Manufacturing Practices (cGMP) lab
Drug loaded implantable polymer medical device
3D cell culture systems
Colorectal cancer treatment
System to search and organize big data
Gene editing for plants
Faculty & Staff
The team managing and operating TRAC includes USD's vice president for research, USD's dean of the Graduate School, USD's technology transfer officer and Sanford's commercialization director, as well as important regional stakeholders serving on TRAC advisory boards.
Departments & Facilities
Explore the Office of Research & Sponsored Programs.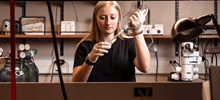 The Office of Research and Sponsored Programs supports and expands competitive research and creative scholarship at USD. The office oversees USD's research function, assisting faculty and researchers, generating student opportunities, and establishing and administering policies governing the conduct of research and overseeing the management of research programs.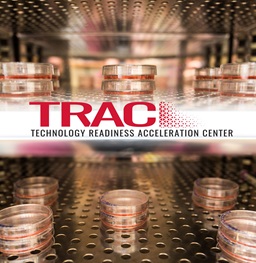 Application Status
Graduate students will apply to TRAC once and receive up to $10,000 per semester. TRAC fellows must be enrolled as a USD graduate student and must maintain good academic standing.
Applications for the 2021/2022 academic year are currently closed.
Applications will open again mid-summer, with the program beginning in the fall semester. For more information about applying to the TRAC program email the Tech Transfer Office at
tto@usd.edu
.