USD President Sheila K. Gestring and the Beacom School of Business Dean Search Committee are searching for the business school's next dean. The successful candidate will be an entrepreneurial, innovative visionary who values all Beacom programs, students, faculty and staff, and who celebrates their successes. The new dean will also aggressively seek partnerships in the rapidly growing Sioux Falls market and be a visible advocate for the business school's service to the entire state. The strongest candidates will demonstrate successful AACSB accreditation experience. Candidates with significant academic leadership and private sector success are welcome to apply. A terminal degree in the field is preferred.
We invite you to explore the exciting opportunities that await you at the USD Beacom School of Business.
Beacom School of Business Dean Profile
Learn More about the Beacom School of Business
Finalists
Kathryn Birkeland, Ph.D.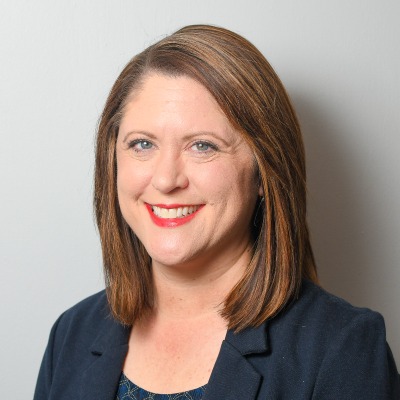 Dr. Kathryn Birkeland is an Associate Professor of Economics and Associate Dean at the USD Beacom School of Business having joined the faculty in 2011. She has also served as Chair of the Division of Economics and Decision Sciences and Coordinator of the Master of Professional Accountancy program. As Associate Dean, she has guided curriculum change in the graduate programs, increased coordination with campus partners including USD – Sioux Falls, restructured recruiting efforts, and increased resources allocated to academic advising and marketing. Dr. Birkeland teaches macroeconomics, and her primary research fields are labor economics, macroeconomics, and economics of higher education. Dr. Birkeland is the recipient of the Beacom School of Business Faculty Excellence Award for Research and the University of South Dakota Belbas-Larson Award for Teaching Excellence.
Dr. Birkeland serves as the AACSB Accreditation Coordinator and led the school through its recent, successful reaccreditation. During the last twelve years, she has also served on school's committees for assessment, curriculum, promotion, faculty searches, staff hiring, faculty qualifications, and strategic planning. At the university level, Birkeland has served on University Senate and Graduate Council, chaired the University Honors Committee, and co-chaired of the Institutional Promotion and Tenure committee. In 2019, she was asked to co-chair the Strategic Plan Task Force. Since completion of the planning process, Birkeland continues to work with the other co-chairs to facilitate and report on the progress toward each goal.
Since 2016, Birkeland has been serving on the executive team for the Missouri Valley Economic Association first as a Director, then Public Affairs Director, President-elect, President, and, most recently, Conference Program Chair. She successfully guided the association through a virtual annual conference in 2020 and 2021.
In the community, Dr. Birkeland is currently the President of United Way of Vermillion having served on the Board of Directors for eight years. This local non-profit raises funds to support 29 programs and recently opened the Community Connection Center housing seven local non-profit agencies supporting those in need.
Originally from South Dakota, Kathryn Birkeland earned her bachelor's degree from the University of South Dakota and her master's and Ph.D. from Arizona State University.
Jason Garrett, Ph.D.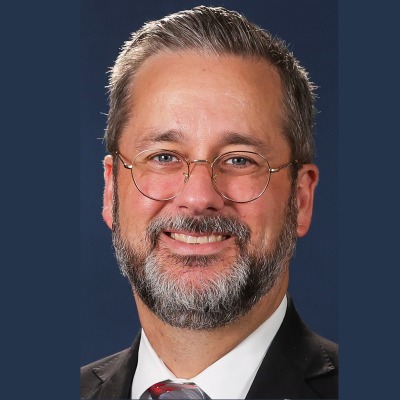 Jason is pleased to be considered for the next dean of the Beacom School of Business. Most recently he served as the dean and professor of marketing in the McAfee School of Business at Union University. He successfully guided the university through its first-ever AASCB Continuous Improvement Review. He has engaged in millions of dollars in fundraising, been a part of two significant building initiatives, driving improvements in student success, and led enrollment initiatives producing growth in nine of the last ten years (for example, graduate business programs have grown 60 percent over the previous four years), facilitated the creation of new curricular programs and experiential learning opportunities, led faculty and staff development and support initiatives, and advanced community engagement through corporate and university partnerships. Faculty, staff, students, and community members have called him innovative, transformational, visionary, a mentor, an advocate, and a collaborator to benefit the school and the university.
He began his academic career at Bradley University as an assistant professor in 2006 and was promoted to associate dean in 2013. During this time, he produced two Financial Times top 50 journal articles, coached two top 10 in the nation professional sales teams, was a committee member for the first university core curriculum revision in 30 years, a leader in the first business core revision in 20 years, led a significant task committee while serving on the university strategic planning committee, penned the majority of the Continuous Improvement Review report, managed college- wide course scheduling, yielded improvement in student success, enrollment increases produced a $4MM impact, and support undergraduate, graduate and extra-curricular corporate education.
Prior to Bradley, Jason completed his Ph.D. in Business Administration-Marketing at the University of Missouri and worked for over six years at Arthur Andersen as a manager/ consultant. At Andersen, Garrett executed strategic consulting in a wide variety of business areas for firms ranging from small family-owned to Fortune 500. Garrett's MBA is from Washington University in St. Louis and his bachelor's in accounting is Oklahoma Baptist University.
Timothy O'Keefe, Ph.D.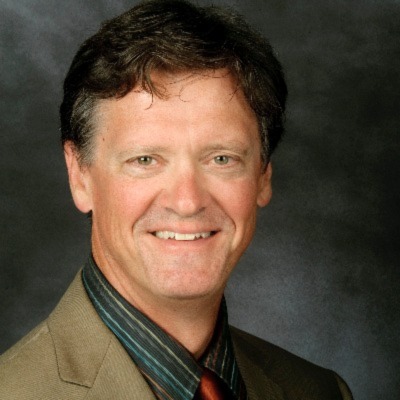 Dr. Timothy O'Keefe served five years as the Dean of the College of Business and Economics at Longwood University in Farmville, VA. Prior to joining Longwood University, he served two ½ years as the inaugural Executive Director and Chair of the School of Entrepreneurship, five years as MBA Director, and 12 years as Chair of the Department of Information Systems and Business Communication, all at the University of North Dakota. He earned a Ph.D. in Computer Information Systems and Quantitative Analysis at the University of Arkansas where he was an AACSB National Doctoral Fellow, an MBA from Moorhead State University, and a BA and AA from Mayville State University.
Dr. O'Keefe initiated and led an effort to increase enrollment in the MBA program at Longwood University which resulted in over 3,000% growth—from a low of 19 students to over 600 in two years. During his tenure as MBA Director at the University of North Dakota, enrollment increased by approximately 40% and graduation rates grew from approximately 70% to over 90%. Over the course of his administrative career, he has developed an aptitude for improving student access, retention and learning by addressing issues in program structure, policy and procedure.
A first-generation college student, Dr. O'Keefe grew up in a blue-collar family, in Crystal, ND, building homes and working for local farmers. In 1995, he co-founded ComMark, Inc., an Internet consulting firm that was highlighted in the book Renewing the Countryside: North Dakota as an example of how high technology firms can survive and thrive in rural America. Dr. O'Keefe applies his midwestern work ethic and entrepreneurial mindset in all of his endeavors.
Jamison A. Rounds, JD, CM&AA, CVA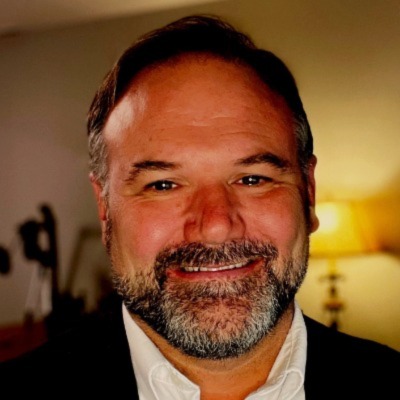 Jamison Rounds, JD, CVA, CM&AA, a native of Pierre, South Dakota and resident of Yankton, SD is the Chair of the Business Department at Mount Marty University and the managing partner of ValueVisor LLC. At Mount Marty he has taught Business (Virtue) Ethics, Legal Environment of Business, Entrepreneurship, Corporate Entrepreneurship, Sales, and Business Communications. He has been advisor to the Business Club and founded and co-funded the first investment club.
His business, ValueVisor (along with Value Visor Business Sales and Real Estate LLC), helps clients discover, increase, and get the value from their companies. His firm's clients have ranged from start-ups to multibillion-dollar companies in the competitive transactional marketplace. In addition to valuations and complex mergers & acquisitions work, he has advised on international markets, real estate, alternative energy projects, community development, public relations, economic development, and angel investing. He is an attorney, trained mediator, Certified Valuation Analyst, and Certified Mergers & Acquisitions Advisor. He was also the first licensed distiller in South Dakota after prohibition.
His other experience includes campaign coordinator in the Rounds for Governor campaign of 2002, Director of the Governor's Office of Strategic Initiatives where he was the Governor's Office lead in securing of the Sanford Underground Research Facility in the Black Hills, the 2010 Initiative, creation of Angel Investor networks, development of entrepreneurial ecosystems, Board of Regents relations, and matters of international trade. He was Mayor of Crooks, SD; taught Political Science at the University of South Dakota; has lived and studied in Germany, Poland, and Italy; speaks German and Italian; and has served in apostolates at Bambino Gesu Children's Hospital in Rome and Sioux Valley Hospital (now Sanford), in Sioux Falls, SD. He was also an NFL World League City League Football Coach in Jena, Germany. More important, he is a husband and father of four and a passionate promoter of South Dakota. Professionally, he is most proud of the success of his students, from those employed around the world, to those who have chosen to stay closer to home.


Search Timeline
Note that this timeline is subject to modification.
January 3: Search is launched
Late February-March: Finalists are selected
April: Campus Interviews
May: Appointment and announcement of new Dean
Search Committee
| | |
| --- | --- |
| Bruce Kelley, Chair | Dean, College of Fine Arts |
| Carole South-Winter | Associate Professor, Health Services Management |
| Tom Tiahrt | Associate Professor, Economics & Decision Sciences |
| Klaus Beckmann | Chair, Accounting & Finance |
| Carly Heard | Director, Beacom Student Services |
| Carissa Doran | Undergraduate Student, Beacom School of Business |
| Madison Stevens | Graduate Student, Beacom School of Business |
| Miles Beacom | Community Business Leader |
| Jordan Bonstrom | Director, Opportunity Center |
| Leah Seurer | Chair, Communications Studies |
| Jay Perry | Vice President, USD-Sioux Falls |
| Lisa Ketcham | Assistant to the Provost |
| Emery Wasley | Assistant Vice President, Human Resources |