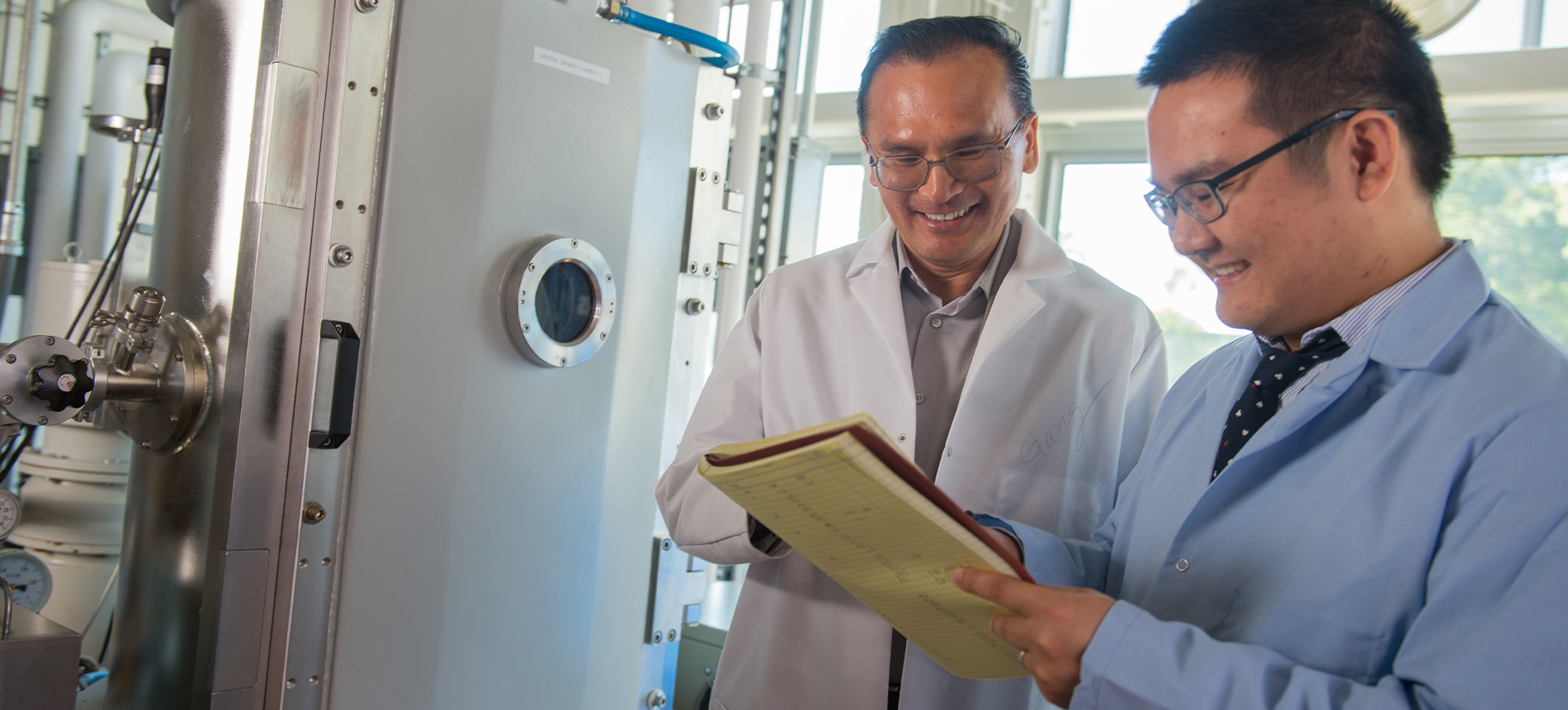 Center for Ultra-low Background Experiments at Dakota
Center/Institute
USD's Center for Ultra-Low Background Experiments at Dakota (CUBED) fosters collaboration between scientists from across the country who perform extremely sensitive experiments requiring environments free from cosmic radiation.
Center for Ultra-low Background Experiments at Dakota
USD Department of Physics
414 E. Clark St.
Vermillion, SD 57069
CUBED Director
Dongming Mei, Ph.D., Professor of Physics
Patterson Hall Room 103
Office Hours
Monday - Friday
8:00 a.m. - 5:00 p.m.
Assembling a Critical Mass of Expertise for Research at the Sanford Underground Research Facility.
Formed in 2010 after the selection of the Homestake Mine in western South Dakota by the National Science Foundation as the site for a national underground research facility, the Center for Ultra-low Background Experiments at Dakota allows for large-scale collaborations on research projects at the Sanford Underground Research Facility (SURF).
Research Objectives
Develop a critical mass of expertise in the state to contribute to large-scale collaborations at SURF.
Increase the number of research faculty members and other research personnel in nuclear physics and materials sciences.
Compete effectively for external funding by maintaining a focus on areas of interest congruent with SURF experiments, in such areas as underground crystal growth, counting facility, purification/depletion facility for noble liquids and underground electroforming of copper.
Train and educate graduate and undergraduate students as a way to develop the scientific workforce for the state of South Dakota.
Current Research
Ultra-high purity germanium crystals are grown at the surface growth facility at the University of South Dakota for ultra-low background experiments at the Sanford Underground Research Facility. One third of the grown crystals are manufactured into detectors used in the search for dark matter. The remaining crystals are fabricated into wafers that have broad applications in electro and optical devices and solar panels, with the potential to create jobs and generate revenue within the state.
Our Partners
The collaborative nature of CUBED involves numerous partnerships.
Departments & Facilities
Our faculty are internationally recognized scholars and actively pursue grants and collaborations across the nation. We aim to develop relevant skills so that our graduates are highly marketable.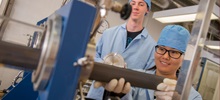 Physics at USD is a community of faculty and students dedicated to excellent teaching and to performing research at the forefront of the field, including the search for dark matter.