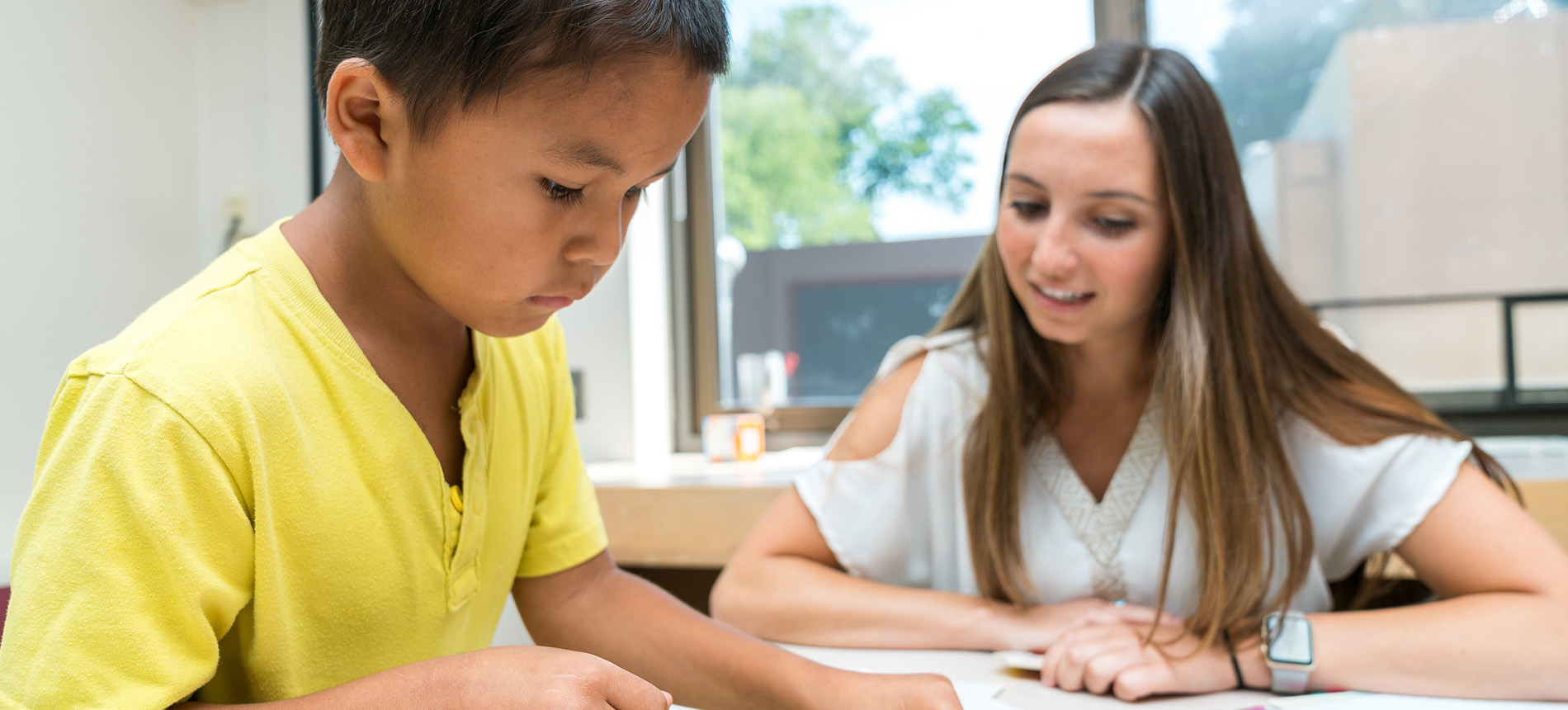 Scottish Rite Children's Clinic for Speech & Language Disorders
Facility
Serving the speech and language needs of children birth to age 21 at our Sioux Falls location.
Scottish Rite Children's Clinic for Speech & Language Disorders
520 S. First Avenue
Sioux Falls, SD 57104-2602
Office Hours
Monday - Friday
8:00 a.m. - 5:00 p.m.
Good faith cost estimate available upon request
The Scottish Rite Children's Clinic for Speech and Language Disorders is one of two sites that make up the USD Scottish Rite Speech Language and Hearing Clinic, which offers evaluation, treatment and consultation services for children and adults with speech, language, hearing and related communication needs. Our clinics are primarily a training facility for the Department of Communication Sciences and Disorders. Our graduate students provide individualized services under the guidance and supervision of state-licensed and nationally certified speech-language pathologists and audiologists.
No client shall be discriminated against based upon race or ethnicity, religion, age, gender, disability, sexual orientation or ability to pay. We bill Medicaid, Medicare and most insurances. As a patient/client at the USDSHC, you have certain rights and responsibilities. The services we provide are consistent with the American Speech Language and Hearing Association Code of Ethics. We adhere to HIPAA regulations, and we ensure clients their Health Information is protected.
Scottish Rite is an appendant body of Freemasonry. The major philanthropy of Scottish Rite is support for speech, language and hearing services for children with the idea that no child will go unserved due to inability to pay. The Department of Communication Sciences & Disorders at USD, the Scottish Rite Foundation of South Dakota and the Sioux Empire United Way have made a strong commitment to children with communication needs.
Sioux Falls Scottish Rite Children's Clinic
Located in the Masonic Center in Sioux Falls, the clinic facilities are specifically designed for the treatment of children. Clinical staff consists of USD faculty who are ASHA certified speech language pathologists with expertise in working with children and their families. Graduate students in the Department of Communication Sciences and Disorders provide services under the guidance of clinical staff.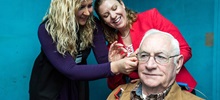 At the USD audiology clinic, we know that a full evaluation of your hearing includes responses to tones, speech and assessment of other hearing complaints. We work with you to assess your hearing and discuss your hearing difficulties. We complete comprehensive evaluations for all ages, pediatric to aging adults and all stages of cognitive abilities.