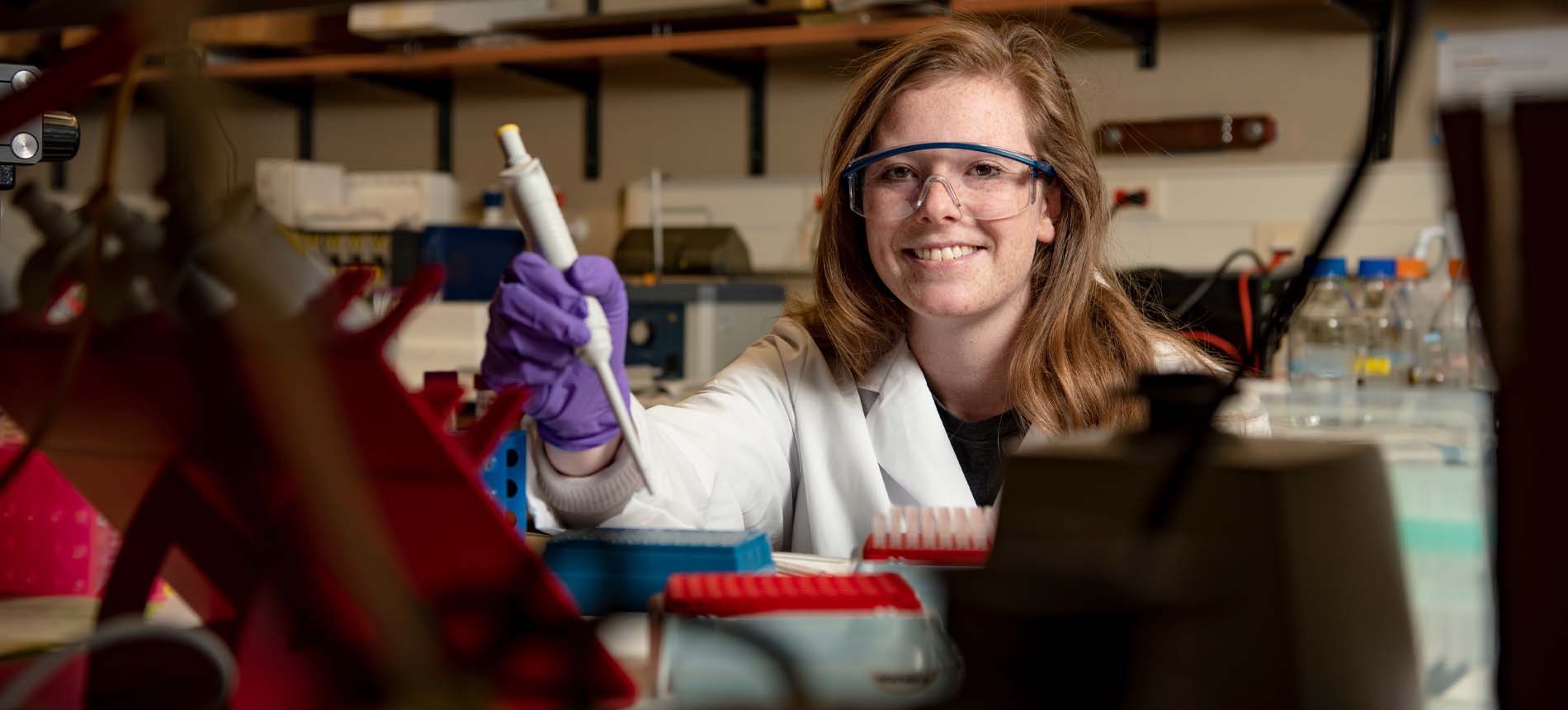 Basic Biomedical Sciences
Academic Department
Housed in the state's only medical school, the Division of Basic Biomedical Sciences creates an environment of innovative and interdisciplinary research aimed at examining human disease.
Basic Biomedical Sciences
Lee Medical Building
414 E. Clark St.
Vermillion, SD 57069
Office Hours
Monday - Friday
8:00 a.m. - 5:00 p.m.
Welcome to the Division of Basic Biomedical Sciences
Biomedical scientists ask questions and find solutions to examine human disease and advance medicine. Through biomedical research, experts can expand our understanding of health and improve the human condition.
In the Division of Basic Biomedical Sciences, we transform students into biomedical scientists who can bring a wealth of experiences and knowledge to their work. Here learning takes place in both the classroom and the research laboratory, with a variety of robust facilities and resources available to our students and faculty; this hands-on learning experience helps our students understand the human organism and translate that knowledge into diagnostic and therapeutic development. Students benefit from mentorship from expert faculty who have a wide breadth of research and teaching interests. Through discovery, education and service, our faculty develop novel approaches for diagnosing, managing and treating disease.

Join our community of biomedical scientists and problem-solvers in the Division of Basic Biomedical Sciences.
Faculty & Staff
Get to know the faculty and staff in the Division of Basic Biomedical Sciences. Our faculty are experts in their field, specializing in cancer biology, cardiovascular, entomology, human genetics, infectious disease, microbiology, and neuroscience among other areas.
Known for Excellence
At USD, you'll find a high quality educational experience strengthened by our faculty's research and creative scholarship. See what makes our department exceptional.
In external funding awards over the past 5 years.
USD is home to South Dakota's only medical school.
Of the Sanford School of Medicine's grant and contract income comes from external funding for our division.
DEPARTMENT OPPORTUNITIES
Explore the resources and opportunities available in the Division of Basic Biomedical Sciences.
Departments & Facilities
Explore the departments, facilities and centers connected to the Division of Basic Biomedical Sciences.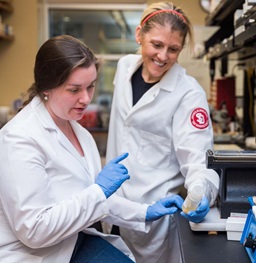 Mentorship Unlocks Opportunity
Enhance your learning experience through research opportunities and improve your chance at getting a residency match. More than half of the faculty members in our division are actively engaged in scholarly and research activities, and they are committed to bringing students into that experience.