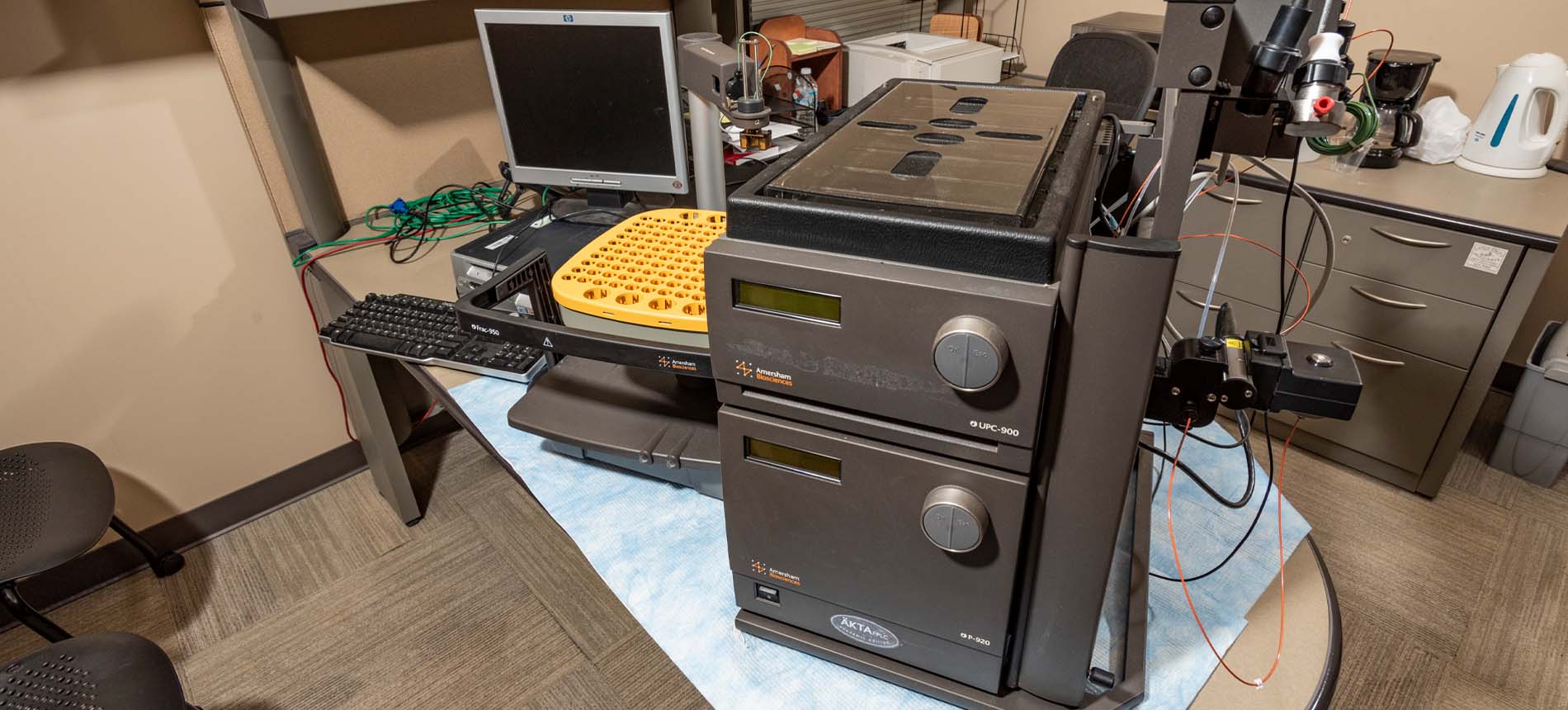 Proteomics Core Facilities
Facility
The Proteomics Core facility is a collaborative research enterprise that provides state-of-the-art proteomics services to researchers from South Dakota and the surrounding region.
Proteomics Core Facilities
Lee Medical Building
414 E. Clark St.
Vermillion, SD 57069
Office Hours
Monday - Friday
8:00 a.m. - 5:00 p.m.
Our Facility
Supported by the National Institute of General Medical Sciences grant and a partnership between the Sanford School of Medicine and the South Dakota Biomedical Research Infrastructure Network (SD BRIN), the core facility provides researchers with the capability to rapidly analyze and identify protein expression patterns in their experimental systems.
Along with providing proteomic analysis, the core:
Develops experimental design, protocols, data analysis and interpretation
Provides consulting and advice in grant proposal, as well as data preparation to be submitted to proteomics journal according to the requirements
Offers training in the use of common equipment such as the scanner, spot cutter, imaging software, technique and protocol issues and sample preparation
Equipment and Facility Use
Departments & Facilities
Explore the departments, facilities and centers that contribute to your education in basic biomedical sciences.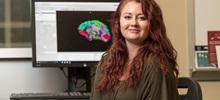 The Center for Brain and Behavior Research (CBBRe) promotes outstanding training of research students and fellows, feeding the pipeline of creative independent scientists in the fields of neuroscience and behavioral science.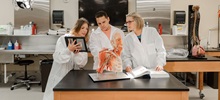 The University of South Dakota's human anatomy lab offers a cadaver-based experience to undergraduate, graduate, medical and health sciences students. Our lab enables future health care professionals to assist their patients through the mastery of human anatomy.